Rasping machine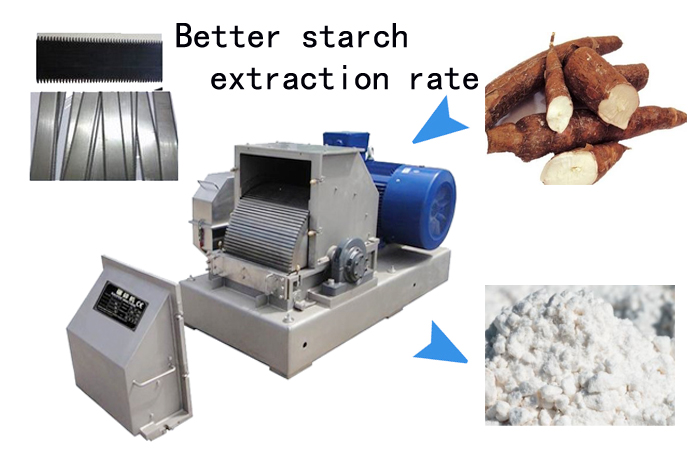 Factory direct sale contact number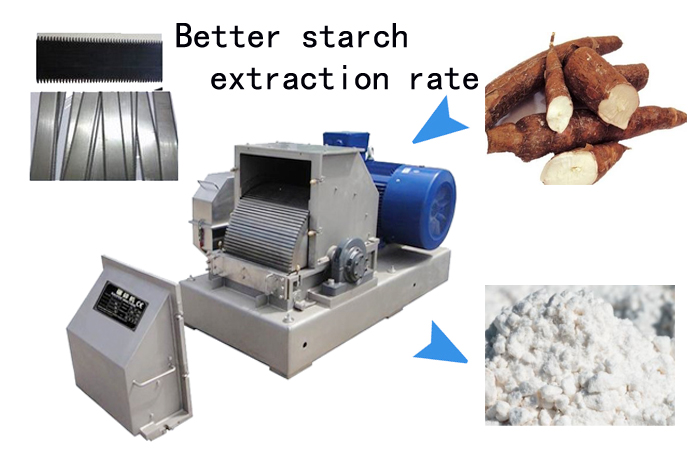 Rasping machine
Description of rasping machine
The rasping machine is widely used in potato starch processing industry for potato crushing. Potatoes spin into the gap of stator and rotor in which it is crushed into granules and the uniformity starch slurry falls into the basin via the sieve.
The rasping machine is made of stainless steel, the rotor is made of special stainless steel by forging process, and rotor is installed on hundreds of specially designed, two-way combination rasps with the thickness of 1.25mm.
SIDA manufactures the rasping machine for customers wholeheartedly. The distance between the stator and rotor is only 1 ~ 2mm, which ensures higher efficiency of the rasping mill. The simple rasp clamping system ensures rasp works in the best position. And the rasping machine is very simple to assemble and disassemble the mill, there is no need to use special tools, general staff is OK. The capacity of the entire production line can be adjusted by adjustable speed feeding conveyor.
Advantages of rasping machine
1.The rasping machine is made of stainless steel to prevent starch pollution
2.The rasping machine surface is treated in a special process, beautiful and oil & dirt resistance
3.The rasping machine is easy and safe to operate
4.The rasping machine uses the Sweden SKF bearing and Germany belt
5.High rorating speed, even and fine rasping effect, high starch dissociation
Parameter of rasping machine
| | | |
| --- | --- | --- |
| 型号Model类别Item | CM840-20 | CM840-30 |
| Main shaft rotating speed(t/min) | 2100 | 2100 |
| Drum diameter (mm) | ∅840 | ∅900 |
| Drum width (mm) | 350 | 500 |
| Motor power (KW) | 110 | 160 |
| Capacity (t/h) | 20~30 | 30~33 |
| Wright (Kg) | 2700 | 3800 |
| Dimension (mm) | 2170*1306*1190 | 2170*1398*1190 |
Application of rasping machine
The rasping machine is used to crush/grind the potato and cassava into starch slurry and granules.
1.Potato starch production line
2.Sweet potato starch production line
3.Cassava starch production line

PREV:Pre-coating vacuum filter

NEXT:File machine

Chat Online

Tel/WhatsApp
0086 135 2661 5783

Leave Message