Hydrocyclone starch refining for starch processing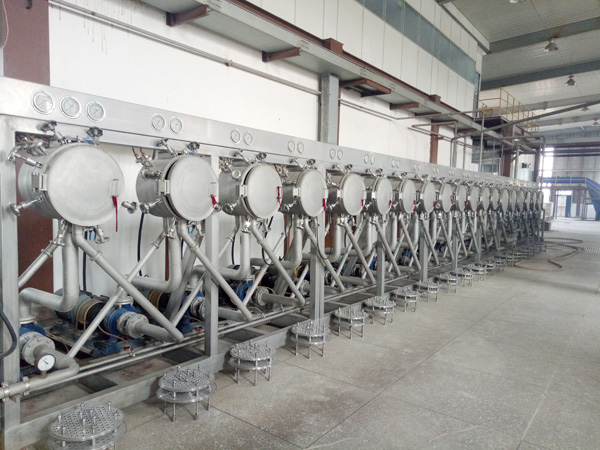 Factory direct sale contact number
Hydrocyclone starch refining application:
For continuous separation, concentration and washing for potato starch , cassava starch , sweet potato starch , wheat starch and other grain (rice) starch and modified starch in the starch production line, and clarification and washing of suspension in other food and the chemical industry.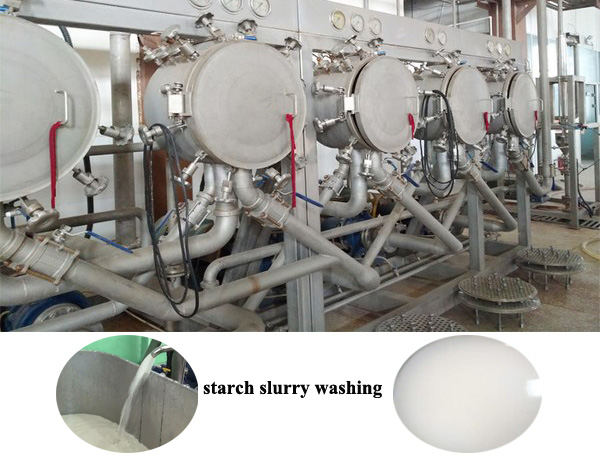 Hydrocyclone starch refining
Design Features of hydrocyclone starch refining:
(1) . The whole set hydrocyclone starch refining shell and tube are all made by 304 stainless steel; the cone is made by the wear-resistant engineering plastic;
(2) . The sealing of the hydrocyclone starch refining only using three O-ring, quick-opening doors connected with hinges and quick-replacement flow tube plates; it can be very easily to achieve through the front door without any tools and equipments;
(3) . The hygienic-class pipeline valve, the system runs fully closed, CIP can be cleaned easily;
(4) . The manual operation points of hydrocyclone starch refining are few and the working pressure is stable which can realize the PLC centralized control;
(5) . The whole set hydrocyclone starch refining has light vibration and low noise, the continuous separation is high efficiency, stability and low-water consumption.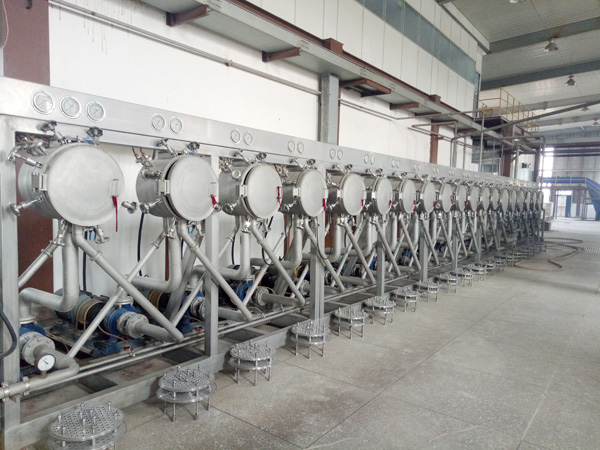 Hydrocyclone starch refining
Main parameters of starch refining hydrocyclone
Size
Model
A
B
C
D
YT-57
¢400
320
DN50
DN40
YT-81
¢460
320
DN65
DN50
YT-116
¢516
320
DN80
DN65
Application of hydrocyclone starch refining
1. Sweet potato starch production line
2. Potato starch production line
3. Cassava starch production line
4. Corn starch production line
5. Wheat starch production line
Leave a Message About Hydrocyclone starch refining for starch processing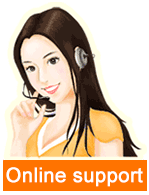 Leave a message

Tel/Whatsapp:+86 135 2661 5783