Sweet potato processing plant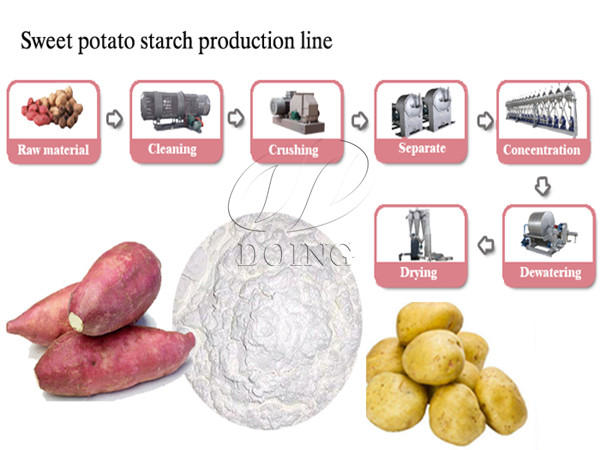 Factory direct sale contact number
Sweet potato is one of the main food crop all over the world, its a popular food in many countries and regions. And sweet potato is suitable to plant in many areas. However, most of people have been reluctant to grow sweet potatoes for a long time, because sweet potato is difficult to storage long time, and the price is cheap, usually after harvest, lots of sweet potato are used for people fresh food, but it is a pity to be wasted when people can't eaten all. Farmers often sell their sweet potatoes directly to the market, which is difficult to transport and cheap price. In this condition, many people have turned their eyes to the processing of sweet potatoes, and sweet potato processing plant is a good project all over the world. But it's worth to say that sweet potato deep processing best project is sweet potato starch processing, and sweet potato starch can be processed to many products, its the basic raw material to applied to kinds of food and non-food industries processing.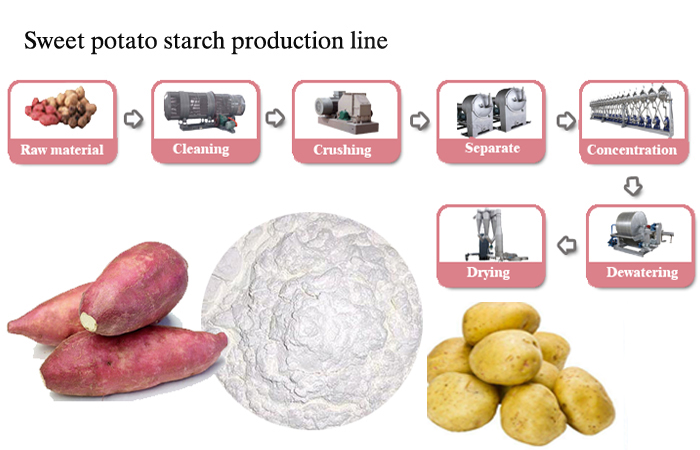 Sweet potato starch processing plant main equipments
Following is the introduction of the sweet potato starch processing plant supplied by Doing Company: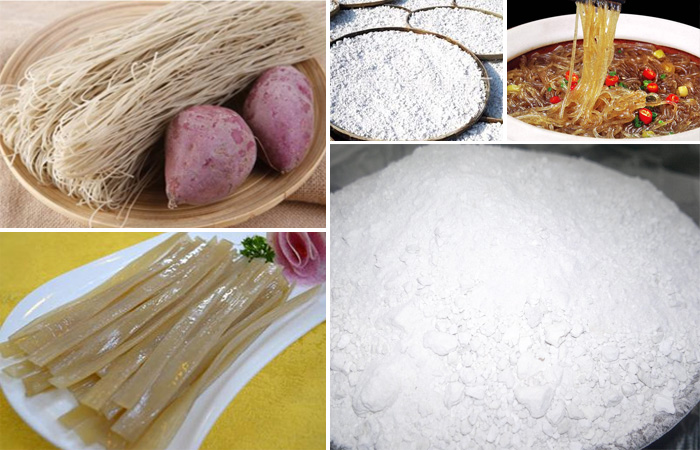 Sweet potato starch uses
Sweet potato starch is widely used in food and non-food industry, and sweet potato products like vermicelli, fas, sheet jelly is very popularand with high ecnomic value in the world market. All these sweet potato products production firstly section is process sweet potato into starch. Doing Company own complete sweet potato starch processing plant. Due to the wide range of sweet potato starch, low cost of raw materials, large value of processing and development, the market prospect of sweet potato starch processing industry is promising.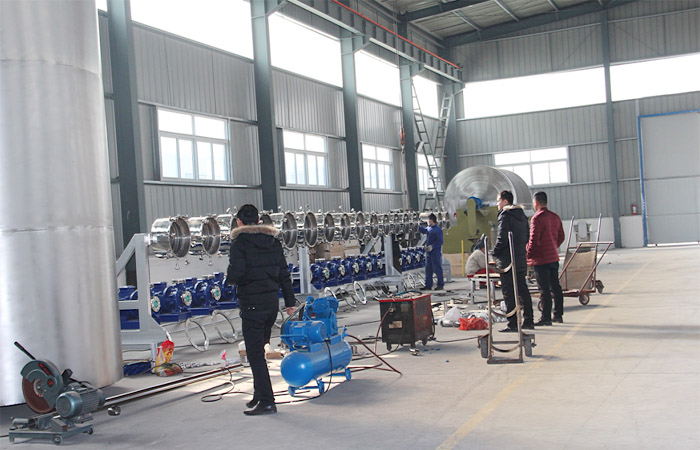 Sweet potato starch processing machine under processing in our factory
The main features of Doing supply sweet potato starch processing plant machine:
1. Advanced designed technology, closed production, clean and safety.
2. High extracting rate of potato starch, low energy cost, save the input cost of potato starch production.
3. Automatic continuous production to ensure production and quality
DOING sweet potato starch processing machine from the sweet potato cleaning, crushing, starch extracting, fine filtering, concentration and purification system to final starch dewatering and drying, the whole process keep automatic, with large capacity, Sweet potato from cleaning to get final starch can be packed only need 10-15 minutes, effectively avoid the materials pollution. Our sweet potato starch processing machine improves the production efficiency and quality of sweet potato starch.

Chat Online

Tel/WhatsApp
0086 135 2661 5783

Leave Message