Rotary drum vacuum filter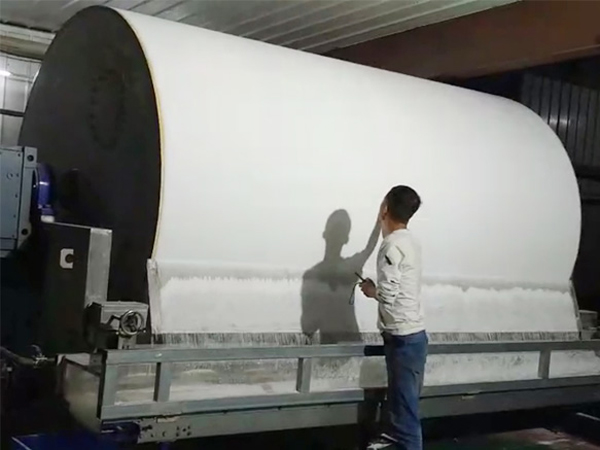 Factory direct sale contact number
Rotary drum vacuum filter is widely used for the dehydration in starch, medicine, food, chemical engineering and other industries.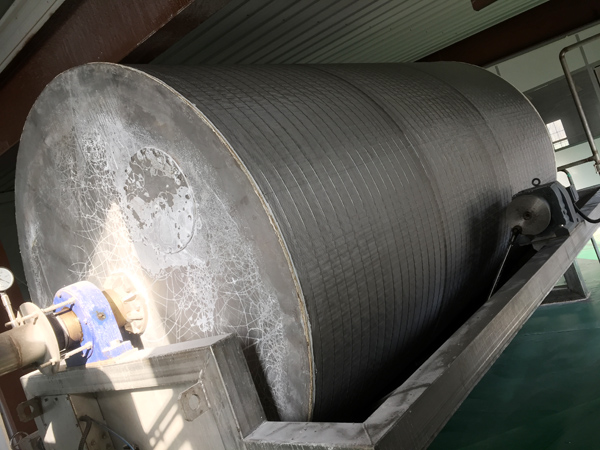 Rotary drum vacuum filter
Advantages of rotary drum vacuum filterr:
1. The equipment is stable, compact, high efficient with a low energy consumption.
2. Special designed stainless steel screen cloth and support-gauze ensure a higher pass rate and efficiency.
3. Hollow structure of the rotary drum vacuum filter ensuring uniform stability and lower moisture content of dehydrated materials can save energy consumption of the drying section.
4. Using elastic scraper can get high starch detachment rate.
5. Using stepless speed regulation for rotary drum can adjust the processing capacity conveniently according to the different properties of starch.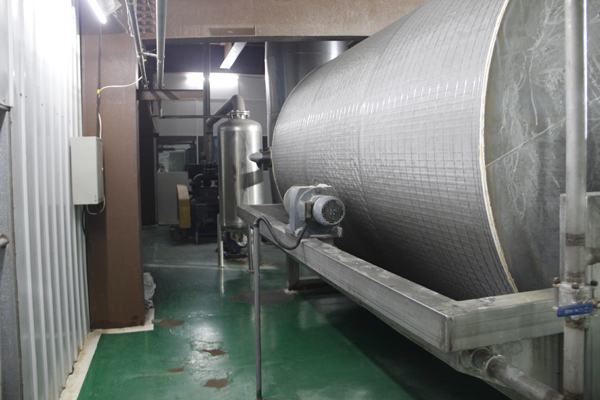 Rotary drum vacuum filter
6. Strong and stable frame structure, all stainless steel for rotary drum vacuum filter.
7. The bottom of bearing is connected with a unique oil pan, ensuring higher hygiene requirements.
8. The integral structure of vacuum tank and vacuum pump can save installation space and time.
9. Adopting the suction filter mode, relative to other dehydration way, can improve the purity degree of starch, and also with no dissection phenomenon.
10. Continuously failure free operation ensures the continuity of the whole rotary drum vacuum filter production.
11. No need of artificial discharging, reduce the labor intensity.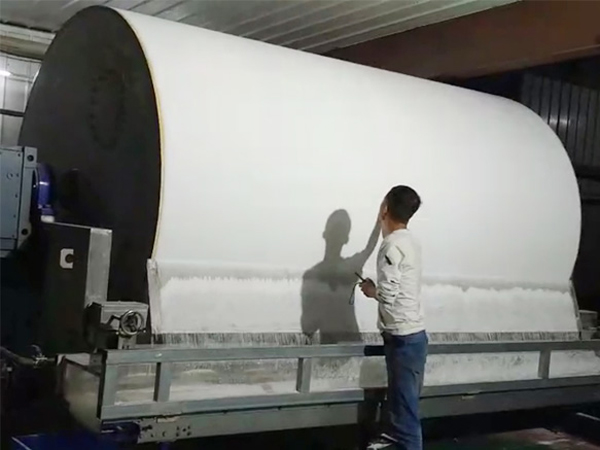 Rotary drum vacuum filter
Parameters of rotary drum vacuum filter:
| | | | |
| --- | --- | --- | --- |
| Model | Output(kg/h) | Power(kw) | Outersize(mm) |
| ZZG3 | 400 | 6.6 | 1600×1650×2200 |
| ZZG4 | 650 | 8.1 | 2000×1600×2200 |
| ZZG15 | 2000 | 21.5 | 4000×1600×2200 |
| ZZG20 | 4000 | 21.5 | 4000×2450×3100 |
Application of rotary drum vacuum filter:
1. Sweet potato starch production line
2. Potato starch production line
3. Cassava starch production line
4. Corn starch production line
Leave a Message About Rotary drum vacuum filter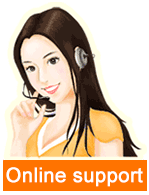 Leave a message

Tel/Whatsapp:+86 135 2661 5783