Vacuum dewatering machine
Factory direct sale contact number
Vacuum dewatering machine introduction:
Vacuum dewatering machine consists of a hollow rotation drum and a shaft air system, a driving device, a stirring device and a frame. It is used for dewatering the potatoes starch, cassava starch, sweet potato starch, wheat starch and modified starch slurry after refining during the starch production process.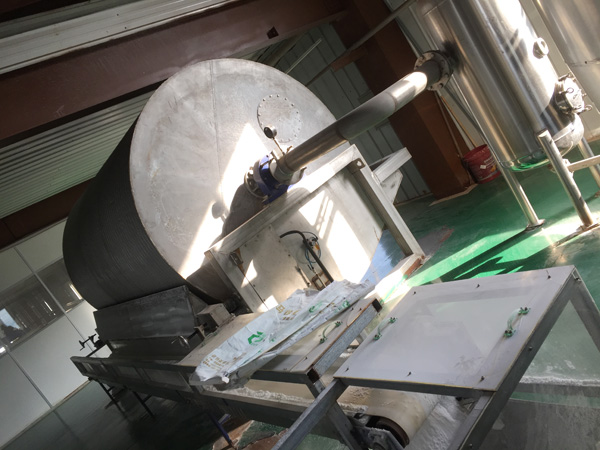 Vacuum dewatering machine
Advantages of vacuum dewatering machine:
(1). Wide stainless steel filter cloth, unique external high-pressure water spray cleaning device, cleaning fast and conveniently, not easy to jam.
(2). The rotary drum adopted frequency-inverter regulation, continuous adjustable speed, and simple structure, easy and stable operation.
(3). Vacuum dewatering machine has good sealing effect, environmental protection and pollution-free.
(4). High production efficiency, mature technology, small size and flexible assembly.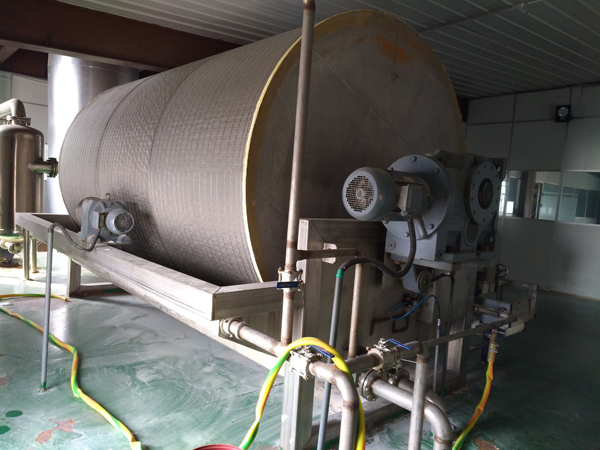 Vacuum dewatering machine
Parameters of vacuum dewatering machine:
| | | | |
| --- | --- | --- | --- |
| Model | Output(kg/h) | Power(kw) | Outersize(mm) |
| ZZG3 | 400 | 6.6 | 1600×1650×2200 |
| ZZG4 | 650 | 8.1 | 2000×1600×2200 |
| ZZG15 | 2000 | 21.5 | 4000×1600×2200 |
| ZZG20 | 4000 | 21.5 | 4000×2450×3100 |
Application of vacuum dewatering machine
1. Sweet potato starch production line
2. Potato starch production line
3. Cassava starch production line
4. Corn starch production line

Leave a message

Tel/Whatsapp:+86 135 2661 5783