Potato starch processing technology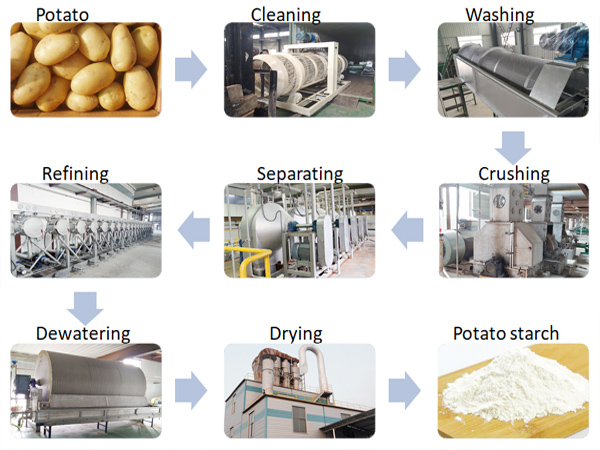 Factory direct sale contact number
Automatic potato starch processing technology, mainly composed by 5 parts, that is cleaning system, compound crushing system, squeeze and filter system, concentration and purification system, dewatering and drying system. This potato starch processing line combined the cleaning, crushing, concentration, purification and drying, realized the automatic continuous operation of potato starch production. Following is its main features: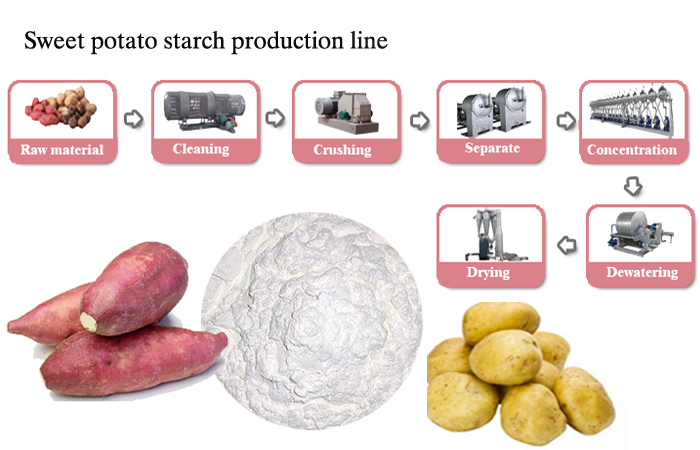 Potato starch processing
1. Our potato starch processing equipment adopts unique cleaning crushing filtering system, completely with manual principle design, compared with the equipment technology at home and abroad, with high efficiency, energy saving, high starch extraction rate, high ecnomic benefit, practicability and advanced features.
2. Separation section uses the multi-stage filtration, multiple squeeze in circulation process have overcame the pure elutriation filter without drain, starch can not be completely extracted defects, greatly improving the starch extraction yield and extraction rate can reach more than 90%.
3. High starch extraction rate, this potato starch processing line adopt three-stage extruded, multi-stage filtration technology, effectively improve the starch extraction rate.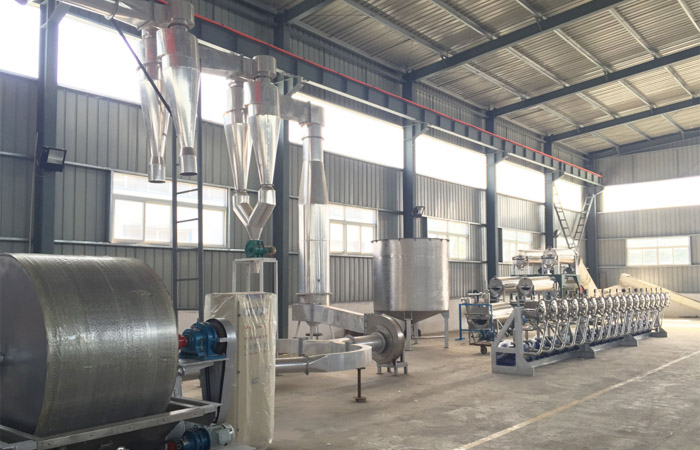 Potato starch processing equipment
4. Final starch with high quality. It combines fresh potato crhshing, slurry separation, starch filter, and fine filter process as a whole, automatic continuous production, to avoid the starch oxidation and change brown in the processing, final starch is white color, no impurity. High grade, good economic benefit.
5. Large energy saving: Adopt our potato starch processing technology, each ton fresh potato consumes about 1.5kw, compared with similar products in the market, the average energy saving is over 30%.
6. Recycle water, save water effectively: The fine filtration water can be used in the secondary extrusion process, and the waste water can be recycled, this is our potato starch processing technology special features, which can effectively save water resources and reduce the cost.
Leave a message

Tel/Whatsapp:+86 135 2661 5783