Vacuum filter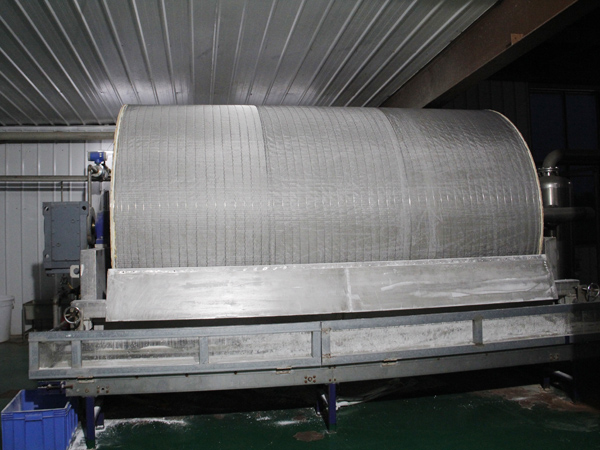 Factory direct sale contact number
Description of vacuum filter:
Vacuum filter is widely used for the starch dehydration in medicine, food, chemical engineering and other industries.
All the equipment made of high quality stainless steel, rotating drum speed can frequency control. Cleaning of the drum is using intermittent automatic flushing. Filter slot equipped with paddle stirrer to prevent starch deposition. And it is equipped with continuously adjustable level control. Vacuum filter has pneumatic controlled scraping blade discharging and the scraper is made of high hardness alloy.
DOING vacuum filter absorbs the domestic and foreign advanced technology, which characterized with stable running, compact structure, low energy consumption, cover small area, good work performance, high dewatering rate, no noise, convenient operation and maintenance, and is the ideal choice for large and medium-sized starch production enterprises.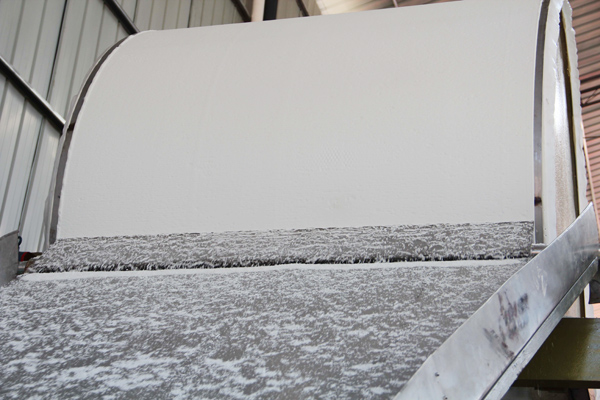 Vacuum filter
Features of Vacuum filter:
Adopts pneumatic scraper, scrape layer uniform and stability
Filter tank is equipped with automatic agitator, prevent starch sank to the bottom
Starch dewatering effect is good, has realized automatic discharging, reduce the labor intensity
Working without noise, stable work, work good continuity, easy to operate.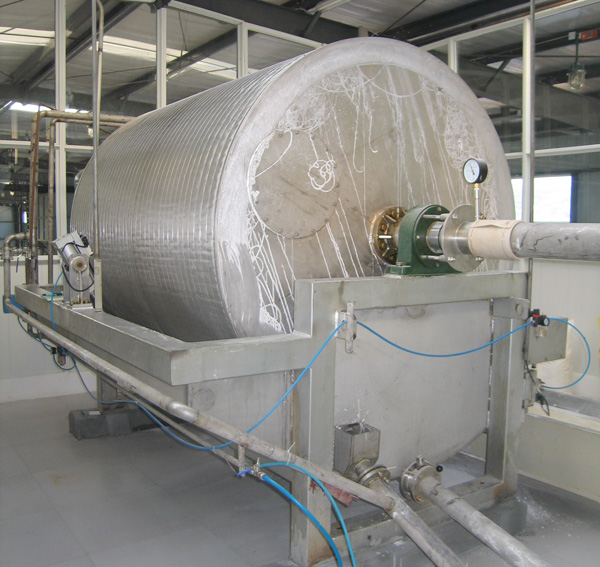 Vacuum filter
Parameters of vacuum filter:
| | | | |
| --- | --- | --- | --- |
| Model | Output(kg/h) | Power(kw) | Outersize(mm) |
| ZZG3 | 400 | 6.6 | 1600×1650×2200 |
| ZZG4 | 650 | 8.1 | 2000×1600×2200 |
| ZZG15 | 2000 | 21.5 | 4000×1600×2200 |
| ZZG20 | 4000 | 21.5 | 4000×2450×3100 |
Application of vacuum filter
1.Sweet potato / potato / cassava starch filtering dehydration
2.Corn protein filtering dehydration
3.Wheat starch filtering dehydration
4.Chemical industries

Chat Online

Tel/WhatsApp
0086 135 2661 5783

Leave Message