Video introduction of large cassava slicer
The cassava slicer is used to process fresh cassava into cassava chips of uniform thickness. It has large, medium and small models. This video shows you the operation process of a large cassava slicer.
Production steps of cassava chips:
1. Cleaning cassava: First, use a dry sieve to remove impurities such as sediment, weeds and stones on the cassava, and then use a paddle washing machine to wash off the sediment impurities on the cassava again.
2. Slicing cassava: Put the cleaned cassava into the slicer to adjust the thickness, and start producing cassava chips.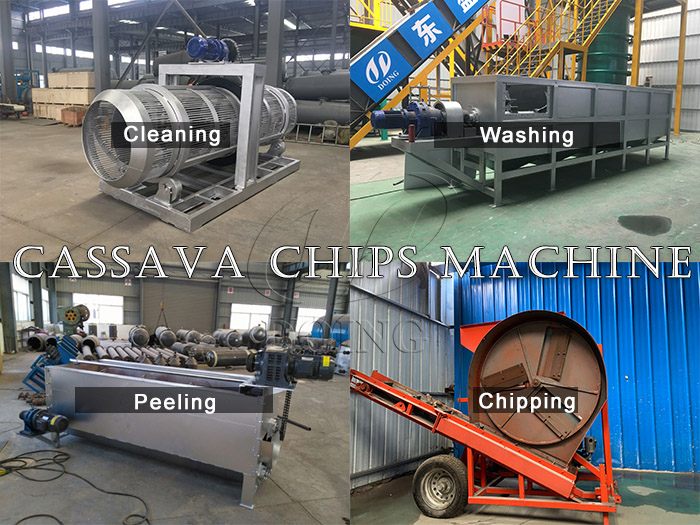 Main cassava chips processing machine
This cassava slicer machine is made of carbon steel, which supports the production of animal feed but not edible cassava chips. This large-scale slicer has a large capacity and is easy to operate, and is especially popular in cassava processing plants that mass-produce cassava chips for animal feed.
Of course, if you want to produce cassava chips on a small scale, we support the customization of the output of the slicer, and the price will be cheaper. Welcome to contact Henan Doing Company to customize and purchase cassava processing machines.
CONTACT US
DOING company offers cassava processing machine from single machine to the complete production line. If you want to get more details about cassava processing machine, please contact us:
Do you want to buy machine?
Yes, I want to buy machine
No, I Just learning
What is your raw material?
Cassava
Potato
Sweet potato
Others
2. What is the final product you want to produce?
Garri
Cassava flour
Cassava starch
Cassava chips
Attiekie
Bammy
Others
3.What is your capacity plan?
Small scale garri machine
1ton per day
2tons per day
3tons per day
10tons per day
20tons per day
Others
3.What is your capacity plan?
Small scale
5tons per day
10tons per day
20tons per day
50tons per day
100tons per day
Others
3.What is your capacity plan?
Small scale
5tons per day
10tons per day
20tons per day
50tons per day
100tons per day
200tons per day
300tons per day
Others
3.What is your capacity plan?
Small scale
Middle type
Large scale
What is your capacity plan?
Small scale
5tons per day
10tons per day
20tons per day
50tons per day
100tons per day
200tons per day
300tons per day
Others

Chat Online

Tel/WhatsApp
0086 135 2661 5783

Leave Message