Syrup preparation process
Syrup preparation process, in short, it contain mixing process, liquefaction process, deproteinization process, saccharification process, decolorization&decarburization process, ion exchange, and evaporation process. It's worth to say, our syrup preparation equipments suitable for all kinds of starch syrup preparation, include glucose, maltose, high fructose. If you don't need the final syrup products is colorless and transparent, just take decolorization&decarburization process out. On the other side, about the syrup preparation process, we all know the raw material to prepare syrup is starch, so as a professional syrup preparation equipments manufacturer and supplier, Doing Company also can offer whole set of starch production line for you to prepare your syrup production raw materials. For another, if your raw material is rice or corn, just need to equipped with one set rice/ corn flour milling machine, rice and corn with short percentage of fiber, fat and others, large starch content, Doing Company syrup preparation process can use rice/ corn as raw material to prepare syrup directly.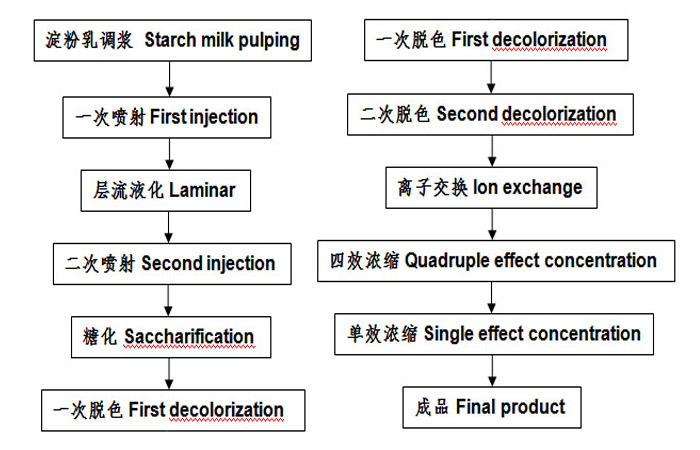 Syrup preparation process
Syrup preparation process requests processional whole set of equipments, following is the details description of our syrup preparation process, and the equipments used for syrup preparation, also attached with a video, the raw material is starch as an example:
1] Mixing process: use dedicated mixing tank to mix starch with water, adjust PH value and temperature, we can get a suitable syrup liquid for next process, this is the first step also foundation in syrup preparation process.
2] Liquefaction process: starch liquid liquefaction process is adopt the liquefaction tank to liquefying the starch reach to a proper viscosity, increase the solubility of starch, make the starch liquid from a viscous semisolid state change to a liquid solution state.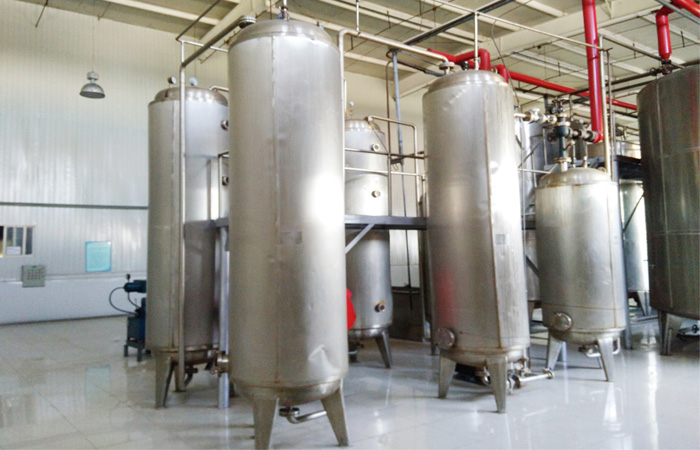 Equipments used for liquefaction process
3] Deproteinization process: as its name, this section's function to remove the protein from starch liquid, mainly adopt plate and frame filter press to complete, Doing Company plate and frame filter cloth is stable, fine pore diameter, best for syrup preparation, more than 90% of the protein and fat can be completely separated.
4] Saccharification process: pump the liquefied liquid (this time, the solid content is 30%-35%) to saccharification tank, add glucoamylase to make saccharification process, this is the most important section of syrup preparation process, this section performance decided the final syrup products quality, better performance, better taste and flavor.
5] Decolorization and decarburization process: also used plate and frame filter press machine to prepare, the purpose is to get colorless and transparent syrup products. Its process working principle is activated carbon adsorption. Next use plate and frame filter again to remove carbon.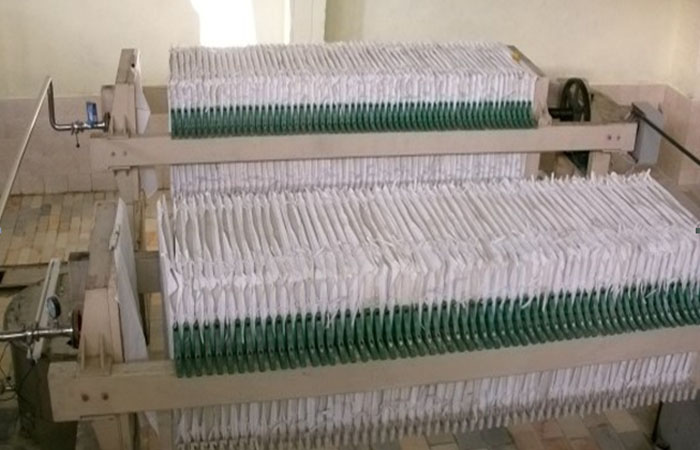 Plate and frame filter press
6] Ion exchange system: use ion exchange column to remove all ions include calcium and magnesium ions, negative ions and others. After this, we can get pure syrup liquid, the ion exchange resin can be regeneration easily. This ion exchange system also an important part of syrup preparation process.
7] Evaporation & Concentration: this syrup preparation process is to evaporate the excess moisture, process the syrup liquid to reach a requests concentration. We own different model evaportor suitable for different syrup concentration requests, you just need to tell us your requests for final syrup, we can suggest you best evaporator. Of course, we also can make syrup preparation process plan for you, equipped with advanced syrup preparation equipments.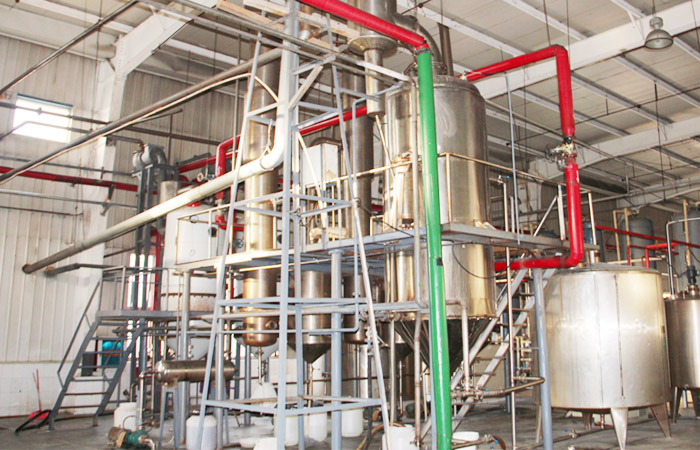 Syrup evaporation process
8] Syrup storage: suggest you adopt Doing Company full food grade stainless steel syrup storage tank, convenient for following syrup package and delivery. Because syrup preparation process is continuously, equipped with a syrup storage tank is better.
To sum up, this is the introduction of our syrup preparation process, more details, you can contact us and discuss with our engineers. Doing Company syrup preparation process and syrup equipments with advantages&features on the following: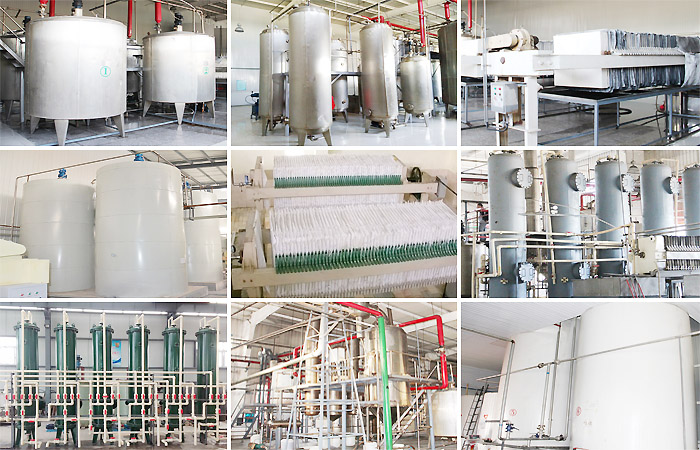 Main equipments for syrup preparation process
a. Product technology of syrup preparation process:
Our syrup preparation process covered secondary jet liquefaction, secondary saccharifying enzyme, secondary ion exchange process. It is mature and good performance. Guarantee final syrup products to be kosher standard.
b. Complete set energy saving syrup preparation process equipments equipped with most advanced technology, according to client's different demands offer personal preparation plan, we will design the most ecnomic benefit and high efficiency syrup preparation methods for you.
c. Shorter construction time
The on-site installation can be completed within 1~3 months.
d. Processing with high efficient:
Our syrup preparation process use part automatic control system, achieved accurate control of the system, high efficiency and stable product get syrup with high quality. And you can adopt same equipments to preparation different syrup according to syrup market, can get high economic benefit.

PREV:Nothing

NEXT:How is corn syrup made video
Leave a Message About Syrup preparation process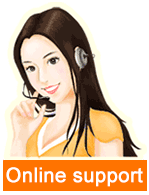 Leave a message

Tel/Whatsapp:+86 135 2661 5783