Henan Jinrui Company will participate in the 17th Starch Expo, China
Henan Jinrui Company will participate in the 17th starch expo held from 19 to 21 June at NECC Shanghai, China. At this exhibition, our professional technicians will give an on-site introduction to the new starch processing technology, and at the same time, our live broader will give a timely broadcast to the Starch Expo on Youtube and Alibaba.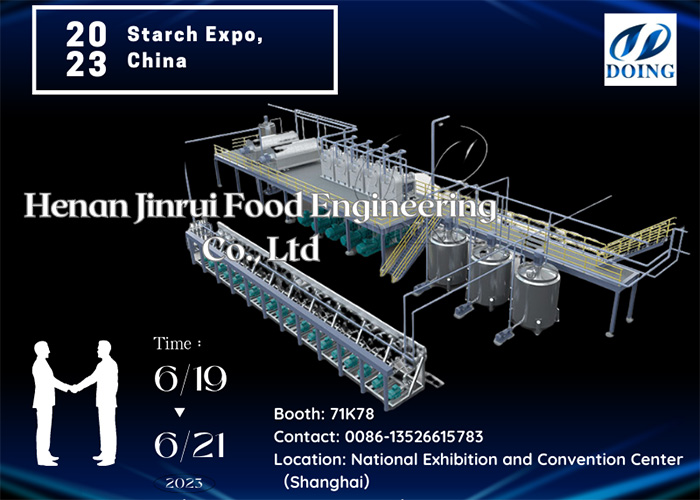 Henan jinrui company will participate in 17th starch expo
The 17th starch expo, whose full name is the 17th Shanghai International Starch and Starch Derivatives Exhibition, is a professional starch industry grand meeting in Asian-Pacific region. There will be nearly 200 domestic and abroad enterprises related to starch, starch derivatives, starch processing machinery, and potato industry attending this starch expo.
Henan Jinrui Comany's starch extractuion machine at the starch expo
Henan Jinrui Company, a manufacturer of cassava/potato/sweet potato starch machines with more than 10 years of experience in this field, will participate in this starch expo with our newly developed starch extraction machines and our advanced starch processing technology. Our booth is 71K78 at 7.1H hall.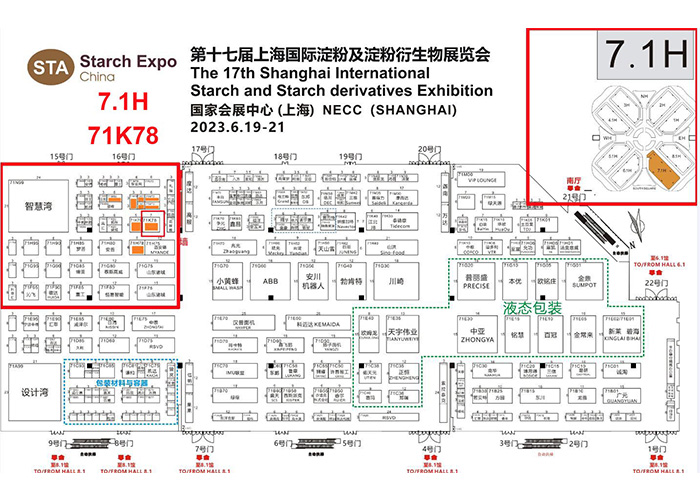 Henan Jinrui Company's booth-71K78
Every friend having interest in starch processing machines, welcome to our booth (71K78 at 7.1 H hall) or our live house to directly hit this starch expo. June 19th to June 21st, Henan Jinrui Company looks forward to meeting you!
CONTACT US
DOING company offers cassava processing machine from single machine to the complete production line. If you want to get more details about cassava processing machine, please contact us:
Do you want to buy machine?
Yes, I want to buy machine
No, I Just learning
What is your raw material?
Cassava
Potato
Sweet potato
Others
2. What is the final product you want to produce?
Garri
Cassava flour
Cassava starch
Cassava chips
Attiekie
Bammy
Others
3.What is your capacity plan?
Small scale garri machine
1ton per day
2tons per day
3tons per day
10tons per day
20tons per day
Others
3.What is your capacity plan?
Small scale
5tons per day
10tons per day
20tons per day
50tons per day
100tons per day
Others
3.What is your capacity plan?
Small scale
5tons per day
10tons per day
20tons per day
50tons per day
100tons per day
200tons per day
300tons per day
Others
3.What is your capacity plan?
Small scale
Middle type
Large scale
What is your capacity plan?
Small scale
5tons per day
10tons per day
20tons per day
50tons per day
100tons per day
200tons per day
300tons per day
Others

Chat Online

Tel/WhatsApp
0086 135 2661 5783

Leave Message