How do you get starch from cassava?
In general, you can get starch from cassava either by hand processing or by machine processing. Both ways have the same cassava starch production process: cleaning, washing, crushing, separating, concentrating, dehydrating and drying. Now more people choose the machine processing way because of its high work efficiency and economic benefits.So in the following, let Jinrui, a professional, introduce how to get starch from cassava in detail combined with the needed machine.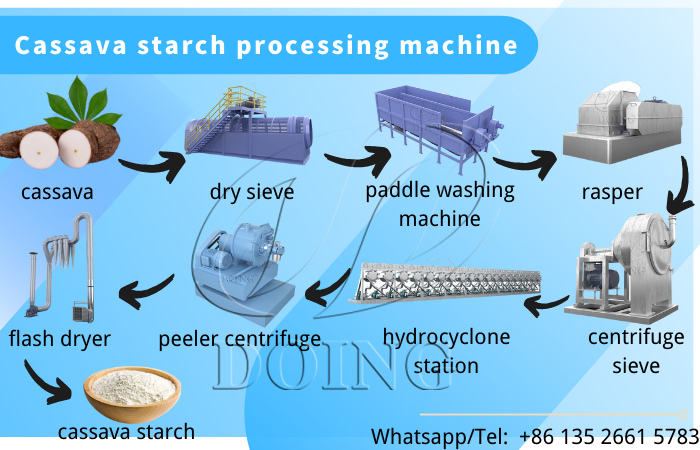 Cassava starch processing machines and process flow
First step: cleaning
First of all, using the dry sieve to remove the dirt, sand, small stones, weeds and other impurities on the surface of cassava.
Second step: washing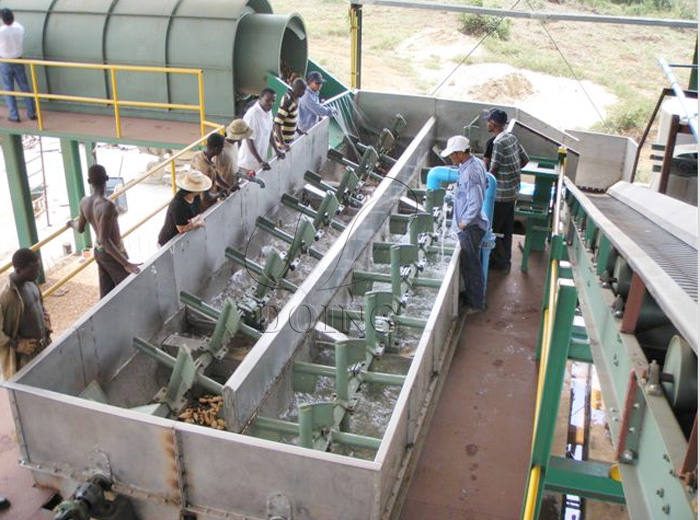 Cassava paddle washing machine
Then using paddle washing machine to make the cassava washing completely and eliminate sand and mud effectively.
Third step: crushing
After washing, using cutting machine and rasper to crush the cassava into cassava slurry. This step is extremely important, which can crush cassava to the maximum extent and free the binding starch, which is the key step to improve the yield of cassava starch.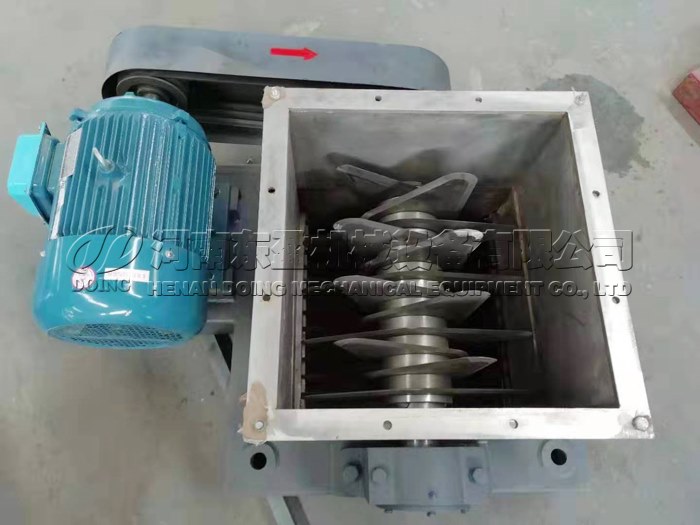 Cassava crushing machine
Fourth step: separating
Using centrifuge sieve to separate the fiber and starch slurry, and then using fine fiber sieve to separate small fiber further.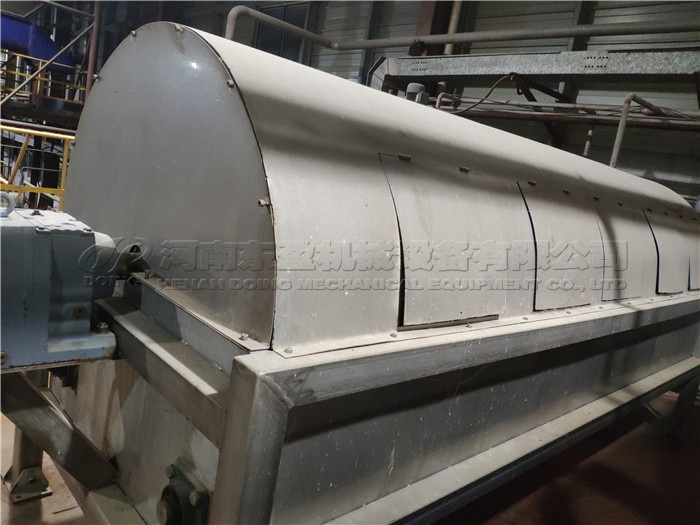 Cassava fine fiber sieve
Fifth step: concentrating
In concentrating step, using hydrocyclone station to remove fiber, protein and cell sap out of starch milk to concentrate and delicate scrubbing starch milk.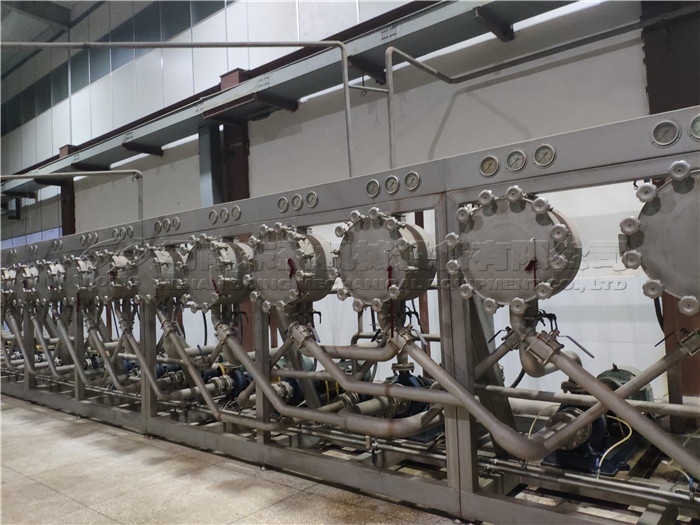 Cassava hydrocyclone station
Sixth step: dehydrating
Using peeler centrifuge to make the solid-liquid separation. That's the dehydration step of starch milk, after this step, you can get the wet cassava starch. Peeler centrifuge can shorten the dehydrating time, increase production capacity by 50% and decrease moisture content to 36.5%.
Seventh step: drying
Using flash dryer to dry the wet cassava starch into final cassava starch product. Flash dryer is equipped with special negative pressure system and cooling system, which can not only control the loss of cassava starch, but also guarantee the moisture uniformity of the finished starch.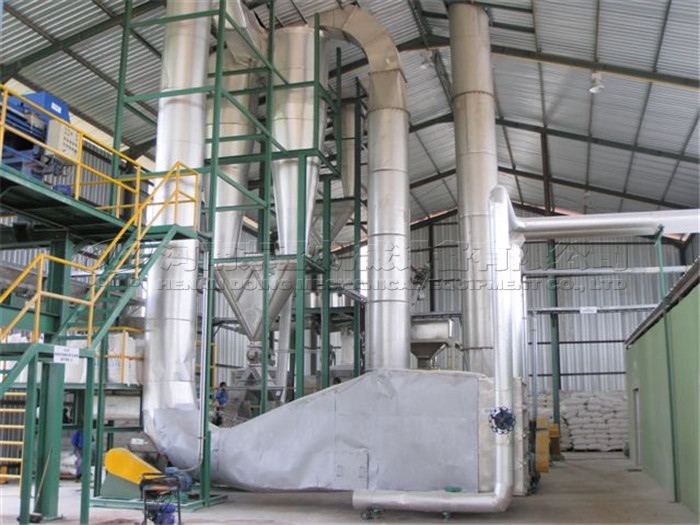 Cassava flash dryer
That's the whole cassava starch production process. If you have any investing ides about cassava starch processing plant, please contact Henan Jinrui, who had helped clients successfully install the cassava starch project in more than 30 countries, like Nigeria, Tanzania, Indonesia, Ghana, South Africa, etc. Our professional engineers can not only customize you high starch extraction rate cassava starch processing machine, but also offer you equipment debugging,technical installation instruction, worker training, etc.

Chat Online

Tel/WhatsApp
0086 135 2661 5783

Leave Message