Cassava starch production in Nigeria
Most of DOING clients from Nigeria, Until now, we have been help our clients started more than 10 cassava starch production in Nigeria. I think the reason why Nigeria client choosed us is not only cassava starch production in Nigeria is a good project, request high, but also because Doing Company high quality starch machinery, advanced technology and perfect service. Recently, we just complete the construction of cassava starch production project in Nigeria for our clients, following is the photos and introduction: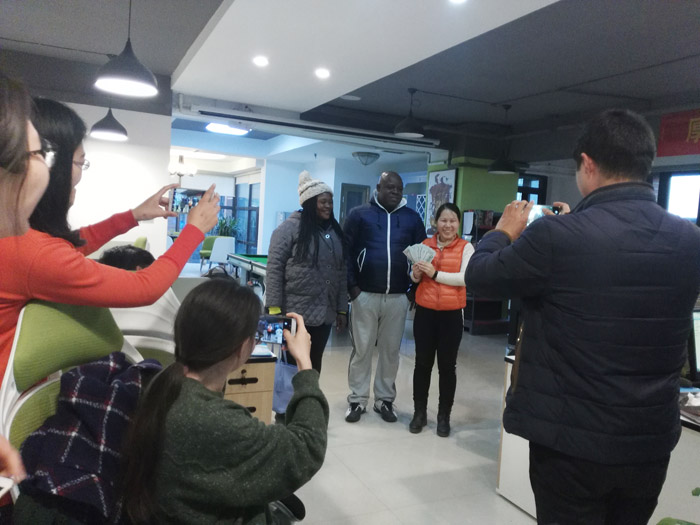 Nigeria clients visit our company
Cassava starch production technology and main features:
Cassava starch production technology include: cassava cleaning, cassava crushing, starch filter, starch solution desanding, concentration and pufification, wet starch dewatering, starch air drying, then we can get high grade cassava starch, final cassava starch water content less than 14%, suitable for the requests standards.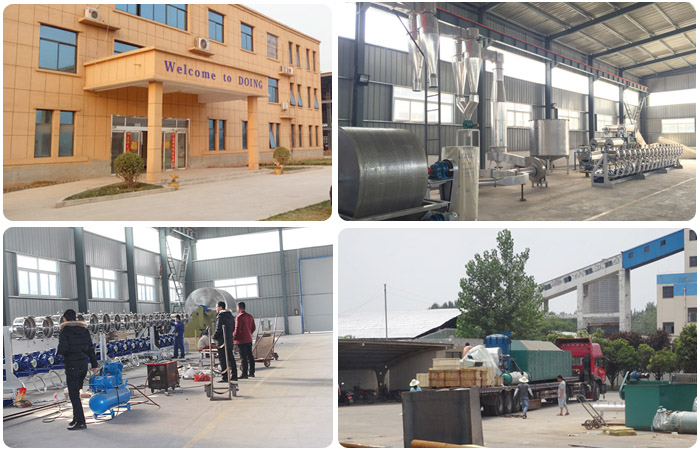 Cassava starch production in Bigeria project machinery manufacturer and delivery
The main equipments is: dry sieve, paddle washer, cutting machine, rasper, centrifugal sieve, fine fiber sieve, disc seperator, hydrocyclone, vacuum filter, air dryer.
For the cassava starch production, we can achieve:
1. The cleaning section of cassava starch production with large process capacity, cassava no destroyed during the processing, maintain the cassava starch yield.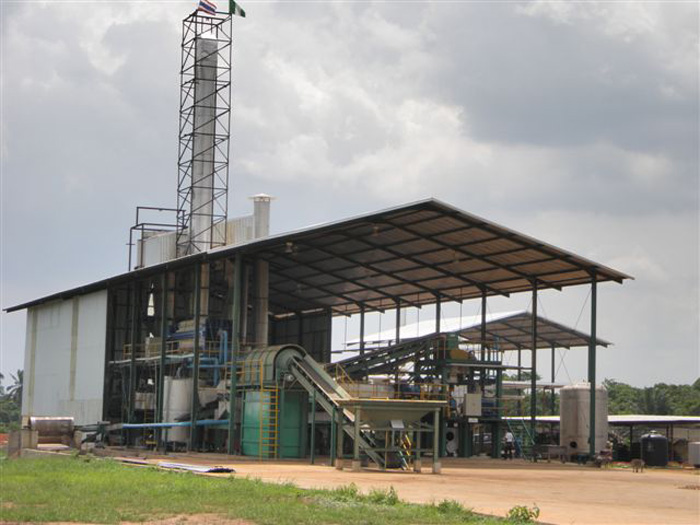 Cassava starch production in Nigeria project under installation
2. In the crushing section, newest rasping technology, fully destroy the cassava fibre and cell, make the starch fully dissociated.
3. To the cassava starch filter and seperator, the starch extracting rate can be 94%-95%.
4. Combined wet starch dewater machine with starch air dryer, final starchfully drying, meet high-grade starch standards.
5. Sealing production technology, from fresh cassava clean to final starch only requests 10-15 mins, make sure final starch's quality.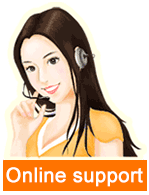 Leave a message

Tel/Whatsapp:+86 135 2661 5783