What should I pay attention to when investing in starch processing equipment for the first time?
If you want to successfully set up a starch processing plant, in addition to the paperwork and formalities in the early stage, the selection of starch processing equipment is also a key step.
When selecting starch processing equipment, you need to pay attention to the following points: the strength of the equipment manufacturer, the price of the equipment, and the performance configuration of the equipment.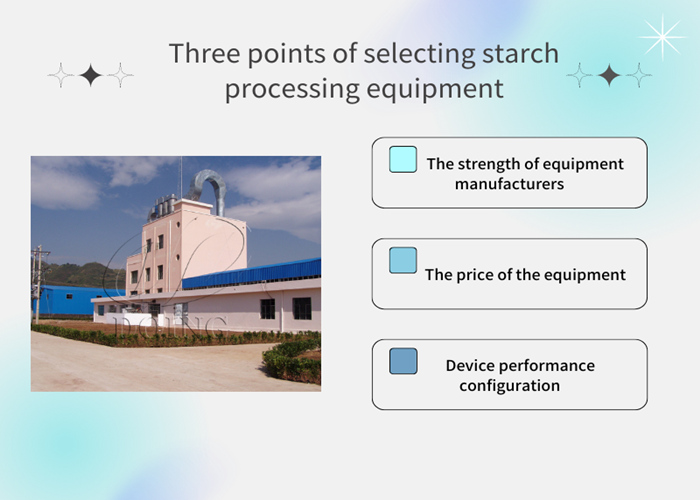 Three points of selecting starch processing equipment
1. The strength of equipment manufacturers
Different raw materials need to use different starch processing equipment to ensure a high enough starch extraction rate. Therefore, each starch processing equipment needs to be customized with different performance configurations. It is recommended to choose an equipment manufacturer that can provide customized services according to customer needs.
In addition, it is not perfect to communicate the needs only through video or telephone. It is best to choose a company that provides company and factory visits for on-site inspections.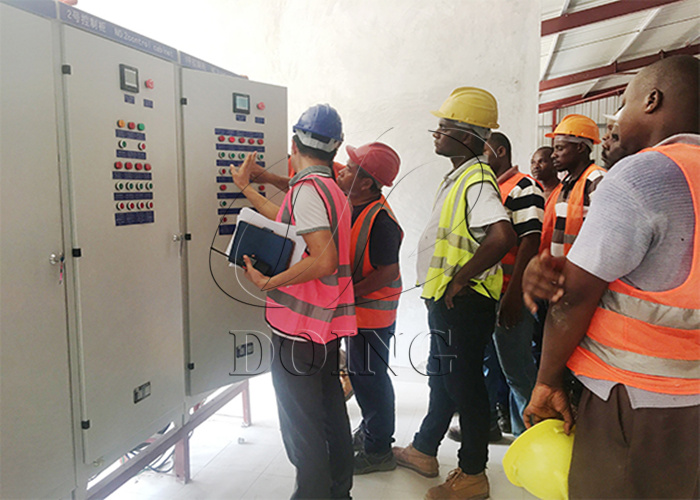 After service of Henan Jinrui Company
2. The price of the equipment
Most people would like to have good quality and cheap goods, but the probability is very small. It is best to choose starch processing equipment produced by large manufacturers. Although the machines produced by small manufacturers are cheap, there is a high possibility of equipment failure and other problems.
Therefore, it is recommended to choose a manufacturer with rich experience in equipment manufacturing, installation, and operation. It can not only guarantee the quality of the machine but also provide professional installation and operation services to ensure after-sales problems. At the same time, the starch processing equipment produced by large manufacturers has advanced technology and will not be easily eliminated, which can reduce the cost and risk to customers.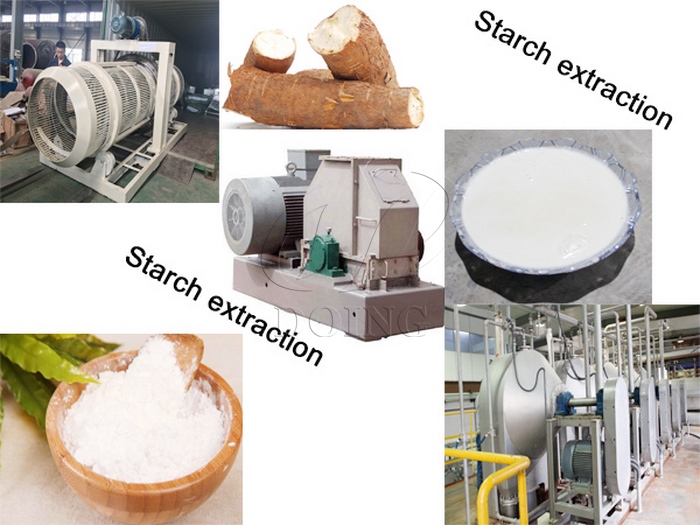 High performance starch processing equipment
3. Device performance configuration
If you want to obtain high profits, you'd better choose fully automated, energy-saving starch processing equipment. High-performance starch processing equipment can save labor costs and improve production efficiency, thereby reducing production costs and increasing profits.
At the same time, priority should be given to equipment with closed processing and easy maintenance. The equipment structure should be simplified, convenient to operate, and subsequent for equipment cleaning.
Henan Jinrui Company has decades of experience in machine design, manufacture, installation, and maintenance. And it has established successful cassava processing and tubers starch processing projects in many countries around the world. Henan Jinrui Company can provide you with a full set of high-quality services such as equipment customization, plant design, installation guidance, worker training, etc. Please inquire if necessary, and we can provide a factory visit.
CONTACT US
DOING company offers cassava processing machine from single machine to the complete production line. If you want to get more details about cassava processing machine, please contact us:
Do you want to buy machine?
Yes, I want to buy machine
No, I Just learning
What is your raw material?
Cassava
Potato
Sweet potato
Others
2. What is the final product you want to produce?
Garri
Cassava flour
Cassava starch
Cassava chips
Attiekie
Bammy
Others
3.What is your capacity plan?
Small scale garri machine
1ton per day
2tons per day
3tons per day
10tons per day
20tons per day
Others
3.What is your capacity plan?
Small scale
5tons per day
10tons per day
20tons per day
50tons per day
100tons per day
Others
3.What is your capacity plan?
Small scale
5tons per day
10tons per day
20tons per day
50tons per day
100tons per day
200tons per day
300tons per day
Others
3.What is your capacity plan?
Small scale
Middle type
Large scale
What is your capacity plan?
Small scale
5tons per day
10tons per day
20tons per day
50tons per day
100tons per day
200tons per day
300tons per day
Others

Chat Online

Tel/WhatsApp
0086 135 2661 5783

Leave Message