How to process high quality garri in Nigeria?
As we all know, besides quality raw materials, the garri processing technology also plays a significant role in determining the quality of garri. Then how to process high quality garri in Nigeria by employing garri processing technology? Now let's discuss it in this article.
The factors that influence garri quality include starch content, fermentation duration, moisture content, roasting effect etc. How to control them during garri processing sections will greatly affect the final garri quality.
Firstly, the higher starch content, the better garri taste. Then how to process high quality garri with high starch content in Nigeria? The answer is employing a cassava grater. With a grating rate up to 95%, Henan Jinrui's cassava grating machine can realize a higher starch content by grinding the cassava roots into paste. What's more, there are three types of cassava grater being stored in our Nigerian warehouse, which can both satisfy your demand for small scale home use and for large scale factory production. If you have interest, why not pay a visit and see the machines with your own eyes?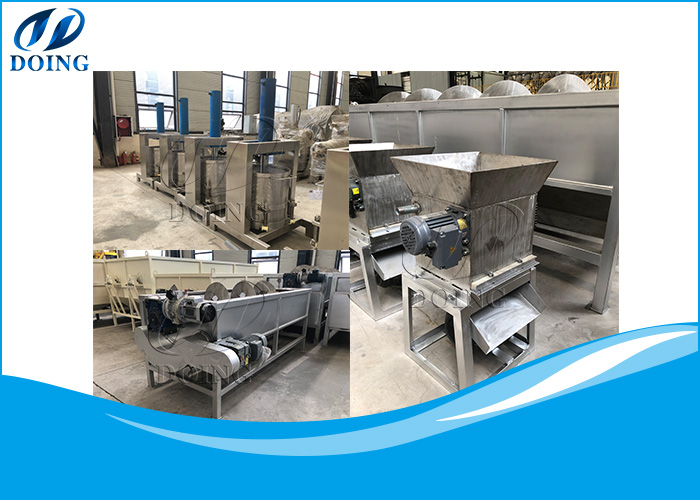 Garri grater

Secondly, the duration of fermentation can impact the final garri quality. Adequate fermentation allows for the breakdown of cyanogenic glucosides, reduces bitterness, and enhances the flavor of the garri. Under-fermentation may result in garri with a residual raw taste and inadequate breakdown of cyanogenic glucosides, while over-fermentation can lead to excessive softness, sourness, or unpleasant odors. Generally speaking, 2-3 days of fermentation is recommended.
Thirdly, processing high quality garri in Nigeria, the next step after fermentation is to extract excess water by pressing the fermented cassava in a jute bag or a hydraulic press. This process will control the moisture content in the garri in a reasonable range about 40%, which will be easier for the roasting process and produce good taste garri.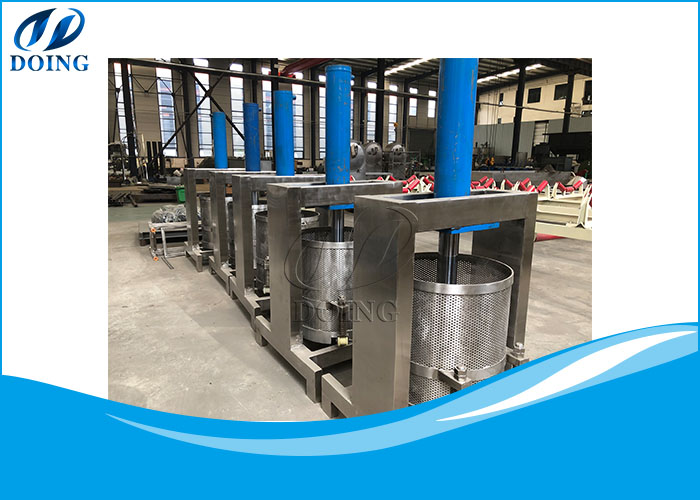 Garri hydraulic press
Fourthly, the roasting process impacts the color, flavor, and texture of garri. So to process high quality garri in Nigeria, it is crucial for you to choose a suitable garri fryer. As we all know, over-roasting can lead to burnt or bitter flavors, while under-roasting can result in an uncooked taste. Henan Jinrui's garri fryer has a heating control design, which means that you can control the heating temperature and realize the automatically frying.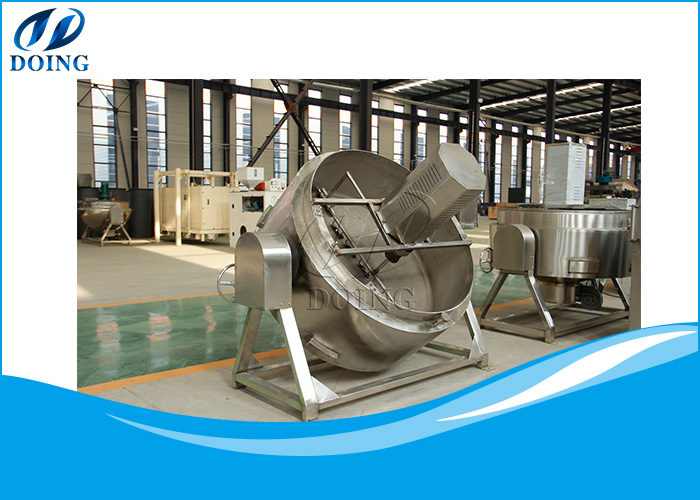 Garri fryer
That is a brief introduction to process high quality garri in Nigeria. If you want to learn more details about high quality garri processing technology and machines, welcome to visit our branch office located in Lagos, Nigeria!
CONTACT US
DOING company offers cassava processing machine from single machine to the complete production line. If you want to get more details about cassava processing machine, please contact us:
Do you want to buy machine?
Yes, I want to buy machine
No, I Just learning
What is your raw material?
Cassava
Potato
Sweet potato
Others
2. What is the final product you want to produce?
Garri
Cassava flour
Cassava starch
Cassava chips
Attiekie
Bammy
Others
3.What is your capacity plan?
Small scale garri machine
1ton per day
2tons per day
3tons per day
10tons per day
20tons per day
Others
3.What is your capacity plan?
Small scale
5tons per day
10tons per day
20tons per day
50tons per day
100tons per day
Others
3.What is your capacity plan?
Small scale
5tons per day
10tons per day
20tons per day
50tons per day
100tons per day
200tons per day
300tons per day
Others
3.What is your capacity plan?
Small scale
Middle type
Large scale
What is your capacity plan?
Small scale
5tons per day
10tons per day
20tons per day
50tons per day
100tons per day
200tons per day
300tons per day
Others

Chat Online

Tel/WhatsApp
0086 135 2661 5783

Leave Message