What are the benefits of cassava flour? How to produce high quality cassava flour?
Cassava is popular in many parts of Africa, Asia, and South America. Along with other roots and starch-rich foods like yam, taro, plantains, and potato, it's a necessary part of the carbohydrate diet for millions of people.‌ Cassava flour also has high nutritive value. Here is an introduction to cassava flour benefits and how to produce high quality cassava flour: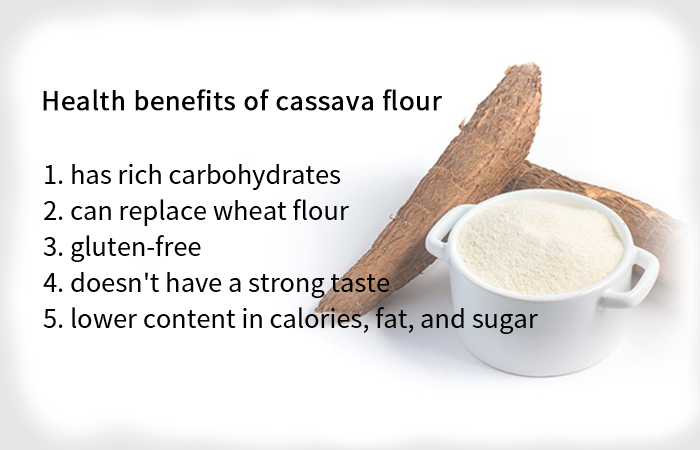 Health benefits of cassava flour

The benefits of cassava flour:
1. Cassava flour can replace wheat flour:
It can replace grain-based flour or a gluten-free flour mix. Cassava flour doesn't have a strong smell and taste, but very popular in baking and thickening sauces, or making burger patties.
2. It is edible for most people even those who have gluten sensitivities. That means cassava flour has a big market to meet the public.
3. Cassava flour is low in calories, fat, and sugar:
Compared with other gluten-free flours, such as coconut or almond, cassava flour has low calories which can make people keep a good figure. And good for older people. People can choose cassava flour as the main staple with other nutrient-dense foods to boost fiber, vitamins, and minerals.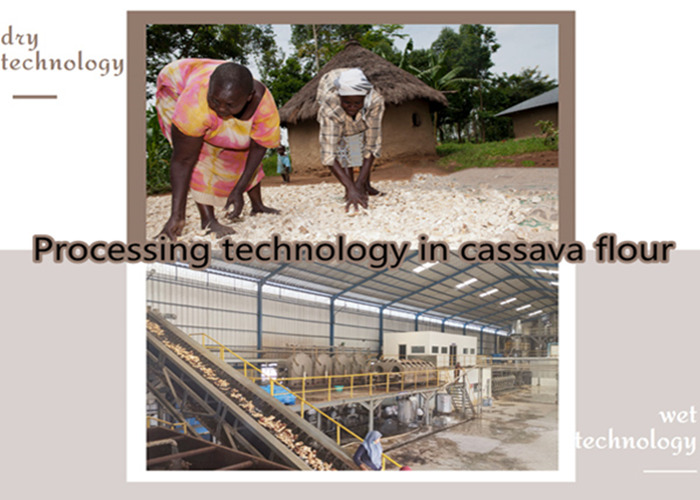 Cassava flour processing methods
How to produce high quality cassava flour?
Now in the market, there are 2 methods to produce cassava flour. One is called the dry method which means milling dry cassava chips to powder. It's good for beginners such as a home workshop in a small capacity.
Another method called the wet method processes fresh cassava tubers into flour by grating then removing moisture and drying to get dry cassava flour. This is suitable on an industrial scale with big capacity. In recent years, wet method cassava flour processing has become more and more popular in Africa.
If you want to know the details of cassava flour processing, you can see also: [Cassava flour processing process flow diagram introduction]

Henan Jinrui Food Company as a professional cassava machine supplier, not only have cassava flour machine, but also have garri, cassava starch, and cassava chips machine. If you plan to set up a cassava factory, we are looking forward to getting your inquiry. Our project manager will contact you and provide advice.
CONTACT US
DOING company offers cassava processing machine from single machine to the complete production line. If you want to get more details about cassava processing machine, please contact us:
Do you want to buy machine?
Yes, I want to buy machine
No, I Just learning
What is your raw material?
Cassava
Potato
Sweet potato
Others
2. What is the final product you want to produce?
Garri
Cassava flour
Cassava starch
Cassava chips
Attiekie
Bammy
Others
3.What is your capacity plan?
Small scale garri machine
1ton per day
2tons per day
3tons per day
10tons per day
20tons per day
Others
3.What is your capacity plan?
Small scale
5tons per day
10tons per day
20tons per day
50tons per day
100tons per day
Others
3.What is your capacity plan?
Small scale
5tons per day
10tons per day
20tons per day
50tons per day
100tons per day
200tons per day
300tons per day
Others
3.What is your capacity plan?
Small scale
Middle type
Large scale
What is your capacity plan?
Small scale
5tons per day
10tons per day
20tons per day
50tons per day
100tons per day
200tons per day
300tons per day
Others

Chat Online

Tel/WhatsApp
0086 135 2661 5783

Leave Message