How to venture into the potato starch processing business?
Potato is widely consumed as food all over the world. It is a major food crop that is grown in over 100 countries across the world, such as India, China, Poland, Japan, Germany, Ukraine, Austria, Sweden, etc. Moreover, It contains starch as a major carbohydrate. The market for potato starch is showing significant growth due to the rise in demand for applications in non-food products and food manufacturing. So how to venture into the potato starch processing business? You need to learn the information below:
Understanding the Potato Starch Market
If you want to deeply process potato starch, you need to ensure the usage of potato starch. If you want to sell it, you need to learn the market price and find a stable buyer for your final product.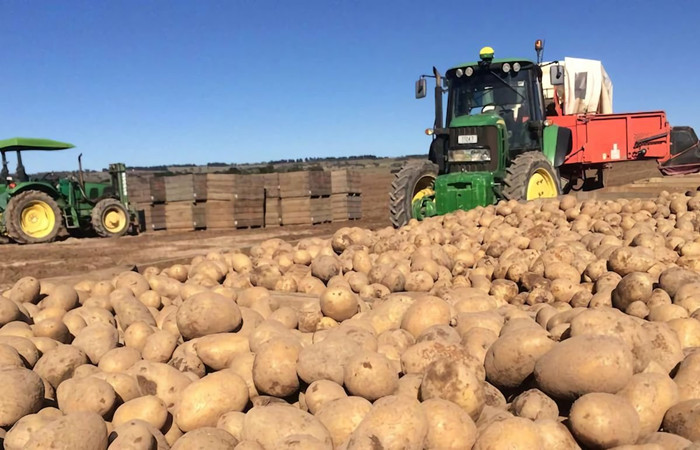 Enough potato raw materials source
Ensuring enough potato raw materials source
How did you get the potato for your project? Do you want to plant it or buy it? And How many tons of potatoes you can get per day? These are the essentials you need to know before entering into potato starch processing. If you own a potato plantation, all the better. If not, you can choose to work with a local farmer to get enough potatoes at a good price.
Choosing a convenient factory location
The place for your project is better so that can get potatoes more easily and have convenient transportation. So you can process your fresh potato and sell it timely to reduce losses. Henan Jinrui Company recommends that you choose a location with stable water and electricity supply and close to the road.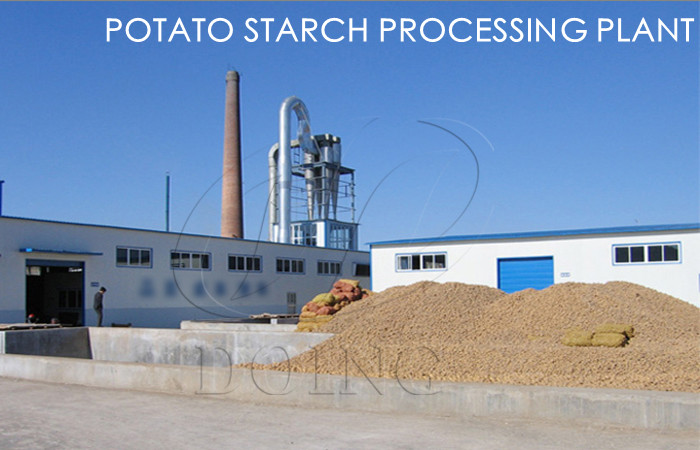 Convenient factory location and potato starch processing plant
Purchasing a professional potato starch processing machine
When you have a steady supply of potatoes and a convenient factory location, you can choose an experienced potato starch processing line manufacturer who can do a project plan for you to meet your needs. And you can tell the manufacturer the capacity you want to start, and they will give you the most suitable potato starch processing line you want. In common, the potato starch processing line, it is included three parts: the washing part, processing part, and drying part. In the washing part, you need to clean the potato first. The first cleaning machine is a dry sieve, it can remove sand, leaves, and other impurities. Then, the conveyor will transport the potato into the stoning machine, you also can design the wedding hook to remove weeds during transportation. Next, the cleaned potato will drop into a rotary cleaning machine, it will more thorough cleaning of potatoes. After washing, your potato can go into the processing part. If you want to learn more about the potato starch processing process, you can contact Henan Jinrui Company to learn more information.
Preparing a suitable budget
You need to check the finance you have because your budget will decide the configuration you can use for your potato starch. When you have enough money, you can choose an automatic and big one, if you don't have so much money, you can choose to smallest one.
If you want to go into the potato starch processing business, feel free to contact Henan Jinrui Company for more details.

Chat Online

Tel/WhatsApp
0086 135 2661 5783

Leave Message