How to make garri/gari?
Our company is a professional manufacturer of garri processing machine,The cassava can be produced in to cassava starch, cassava flour, cassava gari etc.
Here we mainly introduce how to make garri/gari?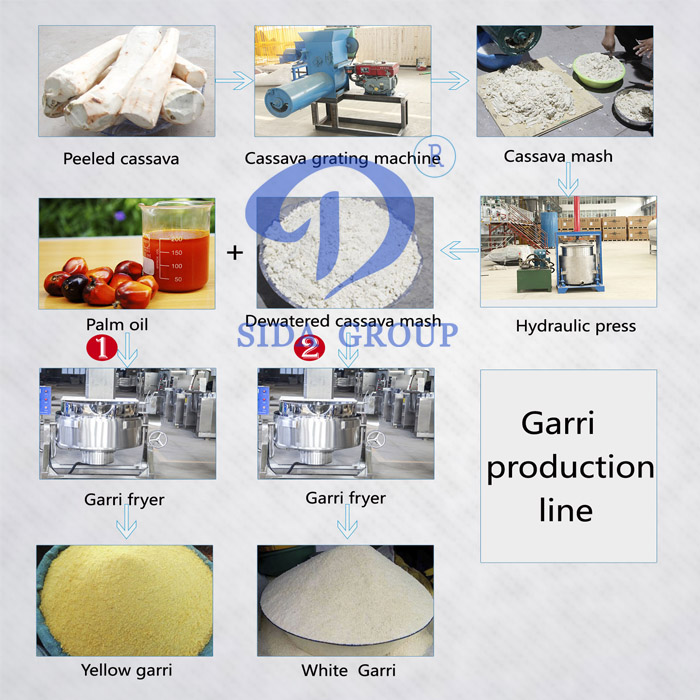 Garri processing flow chart
The newest technology is cleaning,peeling, crushing,dewatering and frying etc
The cassava garri processing machine including: cassava cleaning machine,cassava peeling machine,cassava flour dewatering,cassava flour frying machine etc.
The decription of cassava garri processing line:
(1) Raw material cleaning and peeling : The water will wash the cassava during the process of conveying and then peeling.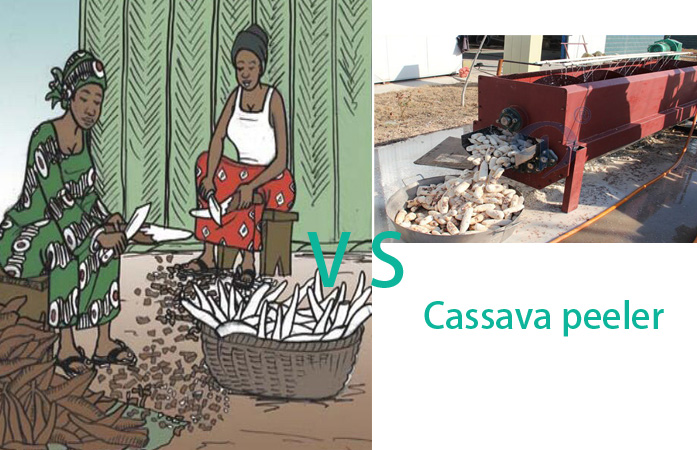 Cassava peeler
(2) Crushing during the garri processing line: The crushing unit is the most important step.The machine will mill the cassava fully.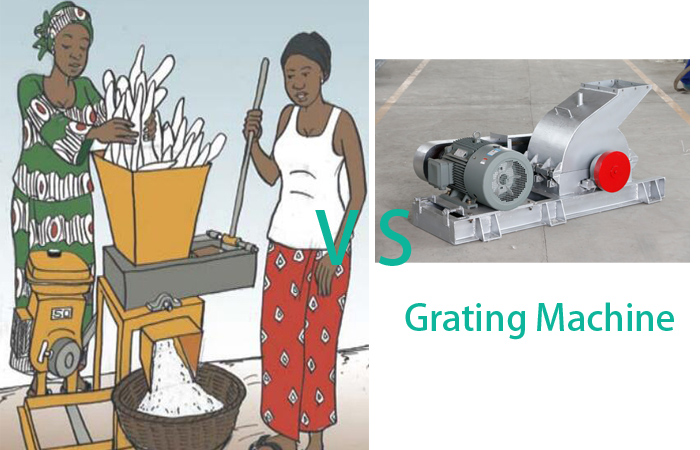 Cassava grating machine
(3) Presser dewatering: Press the cassava flour slurry and use the sieve to seperate the fiber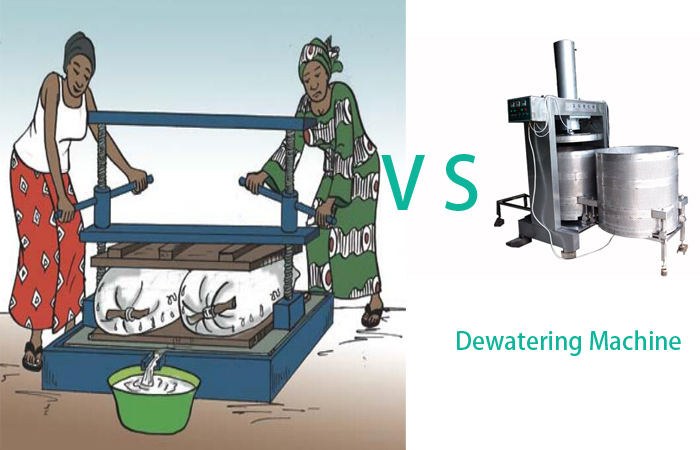 Dewatering machine
(4) Frying during the garri processing line : After dewatering process,using the fryer to fry the cassava flour. it will be garri/gari.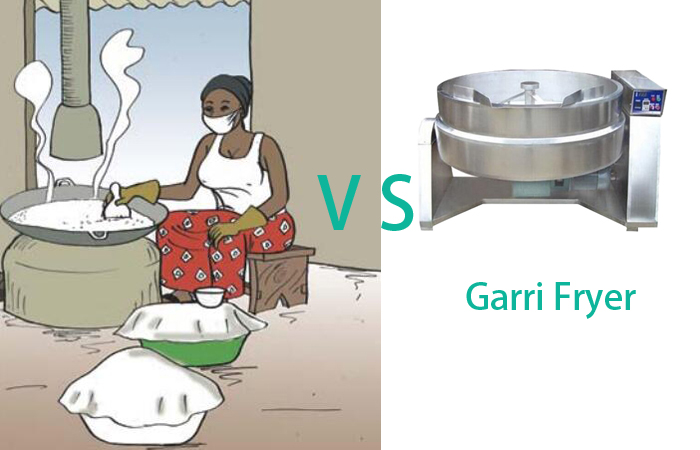 Garri fryer
My company could supply the complete garri processing machine. Our garri processing machine had supply garri processing machines to many countries such like Nigeria, Liberia, Tanzania, and many other countries. To supply clients satisfied product and service is our core goal.welcome to visit my factory for garri making machine,and my engineers team will give you a feasibility program according to your demand.
Leave a Message About How to make garri/gari?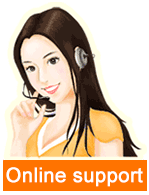 Leave a message

Tel/Whatsapp:+86 135 2661 5783