How about potato starch making machine in China?
Although European countries have a long history of development of starch processing machinery industry, China's starch processing machinery industry has developed rapidly since the 1980s due to policy support. Today, China's starch processing machinery continue to innovate and develop on the basis of learning from European technology. China's machinery not only is advanced in technology, but also is inexpensive. Therefore, China's starch processing machine has a strong competitiveness in the international starch processing machinery industry.
As a professional supplier of potato making machines in China, Doing Holdings - Henan Jinrui will introduce to you the competitive advantages of our machines.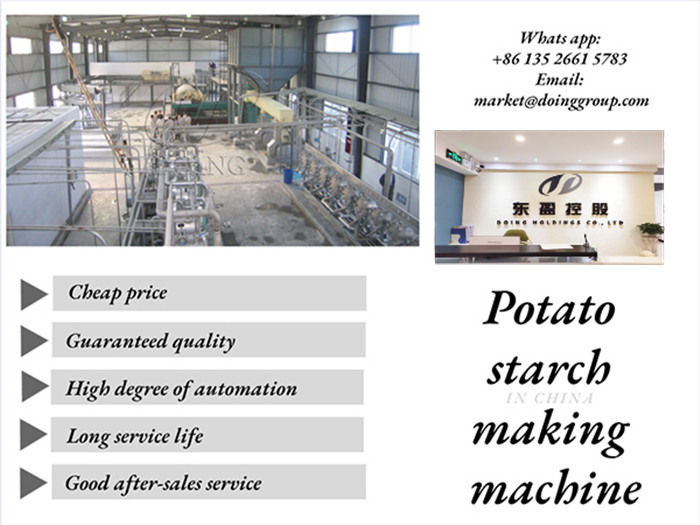 The advantages of Henan Jinrui's potato starch making machine
Cheap price
Henan Jinrui is a professional company integrating R&D, design and manufacturing of machines. Our potato starch making machines are all factory direct sales, so the price is cheap.
Guaranteed quality
Henan Jinrui's potato starch making machines use advanced machine production technology, and every production process has been strictly inspected. The finished machine is tested before being sent to the customer, and if it runs smoothly, then it will be shipped. So the quality of the machine can be guaranteed.
High degree of automation
The potato starch production line designed and manufactured by Henan Jinrui is equipped with PLC automatic control system. All potato starch making machine can be operated automatically. The whole potato starch production process only needs to control the computer to run the machine, without the need for manual operation. In addition, the potato starch processing time is short, which can be completed in 15 minutes. The highly automated potato starch production line not only greatly reduces the labor demand, but also has almost no errors in the potato starch production process. And the finished potato starch is of good quality.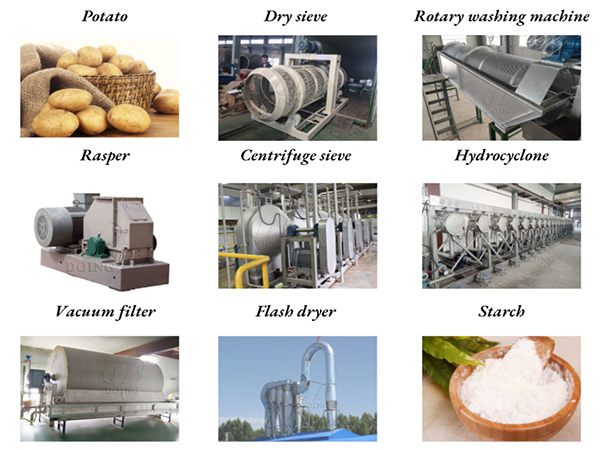 Highly automated potato starch making machine
Long service life
All potato starch making machines of Henan Jinrui are designed and produced according to the characteristics of potato and potato starch. They are made of stainless steel and carbon steel, so they will not be corroded.
Good after-sales service
Henan Jinrui has rich experience in the installation of potato starch making machines, and has overseas warehouses to facilitate customer delivery. During the installation of the machine, Henan Jinrui will arrange engineers to provide installation guidance until the machine is successfully put into production.
Henan Jinrui is your reliable supplier of potato starch making machines. Please tell us your needs and questions, our professional project manager will answer for you and design a reasonable potato starch production line for you. Welcome to consult!

Chat Online

Tel/WhatsApp
0086 135 2661 5783

Leave Message