How about the market potential of cassava starch processing industry?
Cassava, also called tapioca, is a relatively cheap raw material containing a high concentration of starch. Compared with other alternatives, cassava starch processing industry seems to bring more profits, so how about the market potential of it? Here Jinrui analyzes it for you from the following three aspects: market demand, raw material supply, relevant policies.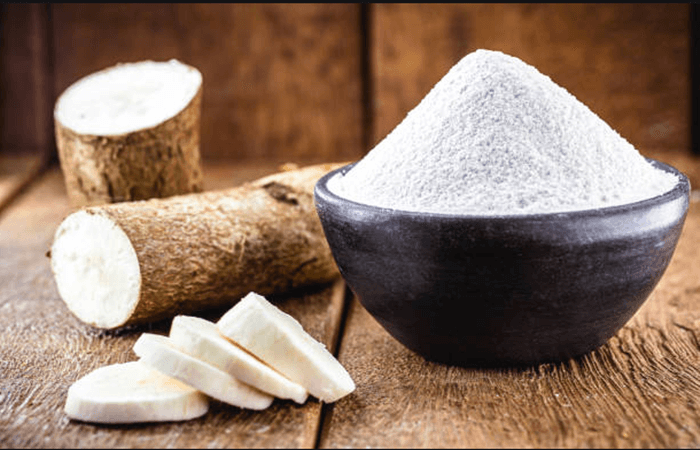 Cassava and cassava starch
1.Market demand
Being a rich source of iron, manganese, carbohydrates and calcium, cassava starch is widely used as a major ingredient in a number of food products, like bakery products, canned fruits, jams and preserves, etc. Besides that, cassava starch is also widely used for non-food applications like pharmaceuticals, adhesives, papers, textile industries, etc. And with the development of economy and transportation, the market demand of cassava starch is increasing.
2.Raw material supply
According to the survey, the global cassava processing market reached a production volume of 298.8 million tons in 2020. Looking forward, IMARC Group expects the cassava production market to reach a higher volume in the future. There is sufficient raw material supply for cassava starch processing so investors can safely invest in cassava starch processing industry.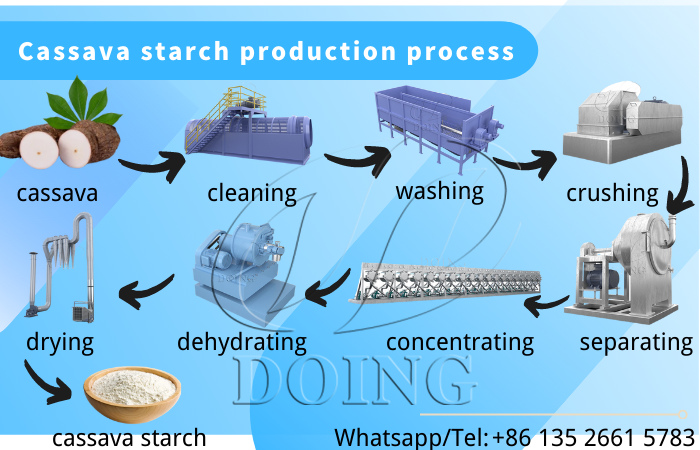 Cassava starch processing process
3.Relevant policies
Under the promotion of Food and Agriculture Organization of the United Nations, many countries and regions have strengthened sustainable cassava production and processing. The governments of some countries have given certain political commitment, investment, institutional, and technical policy support for cassava starch processing. These policy supports have driven the development of the cassava starch processing industry.
Taking all the things talked above, we may find that the cassava starch processing industry has a great market potential. And with the help of automatic machines, cassava starch processing is more effective and economical. If you need high starch extraction rate cassava starch processing machine, please contact Henan Jinrui Company, our engineer team can customize it for you.

Chat Online

Tel/WhatsApp
0086 135 2661 5783

Leave Message