Is cassava flour plant a profitable business in Uganda?
Uganda is one of the biggest producer of cassava in Africa, more and more people want to promote the value of cassava. For example, local people often process cassava into cassava starch, cassava flour as well as Garri. Therefore, cassava processing plant has become more and more popular in Uganda. And because of cassava flour's simple processing steps, most of the local people consider to process cassava into flour. Today, let's talk about the reason that cassava flour plant is a profitable business in Uganda.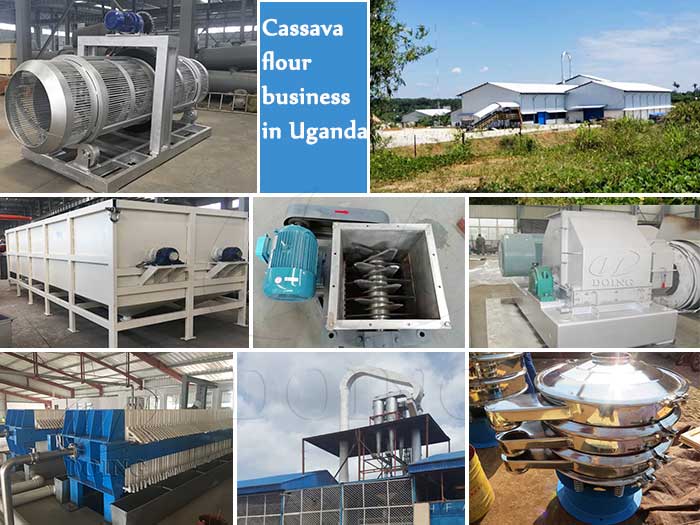 Cassava flour processing plant
First of all, rich processing raw materials. Cassava is the main crop in Africa, especially in Uganda. Commonly, most of the cassava are used for selling or eating. However, cassava is easily go bad after harvesting. Besides, directly selling fresh cassava on market could not get good price. So it need to extend cassava's industrial chain to advance its product value. Cassava flour would be a good choice in according with analysis of local market in Uganda. Cassava flour can be stored for a long time. More than that, you can also get rich benefits through selling cassava flour. The rich cassava resources can be turned into economic resources if you process it. Because of rich cassava in Uganda, you can get raw materials at low price as you can plant by yourself. So, if you start cassava flour processing, raw material cassava can help you to reduce the whole processing cost of cassava flour.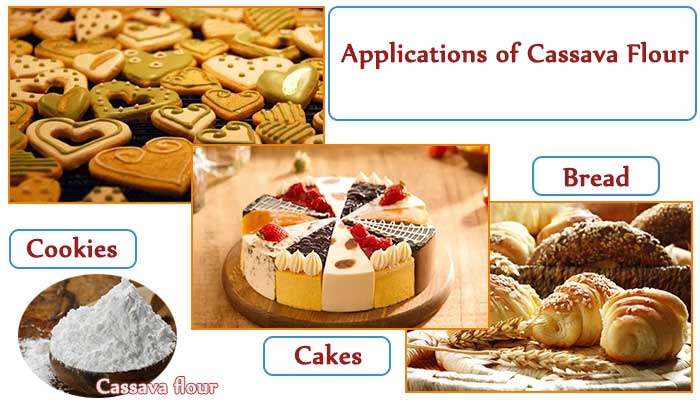 Applications of cassava flour
Secondly, cassava has many applications. Cassava flour can be used to replace wheat flour to make break, cookies, taro round. And cassava flour also can be made into a thickener, pudding, rice cake. Thus, cassava flour processing has a good development perspective. With advantages of abundant fresh cassava and large market, it is suitable for investor to start cassava processing plant in Uganda, especially European.
Last but not least, local government supports people to start cassava processing business, because it can create more employment opportunities for people and promote the development of local agricultural. In other words, if you set up cassava flour processing plant in Uganda, you can obtain support from local government.
In a word, cassava flour processing is a profitable and popular business in Uganda. Do you have interest to join in this profitable business? Henan Jinrui company has helped one client set up his cassava processing plant in Uganda recently. If you want to start cassava flour business, welcome to consult Henan Jinrui company. We can support you from pre-sale to after-sale on cassava flour processing plant.

Chat Online

Tel/WhatsApp
0086 135 2661 5783

Leave Message