Market overview for cassava and cassava production in Africa
General Overview
Known as the "king of starch", cassava is a lifeline for the African people which is drought-tolerant plant and adapts to poor land. It is widely planted in more than 40 countries in Africa. The annual output of roots is more than 100 million tons, accounting for half of the world's total output of cassava roots. According to the World Food Organization (2002), the largest producer of cassava in Africa, and the world's largest producer of cassava, Nigeria, has a roots of 34 million tons and a planting area of 3.1 million hectares. Congo (Gold) and Ghana rank in the second and third places for cassava production in Africa, the annual output of cassava roots is 16 million tons and 10 million tons respectively. Other African countries with an annual output of more than 2 million tons are Mozambique, Angola, Benin, Madagascar, Tanzania and Uganda. Here will mainly focus on Nigeria, Ghana and Tanzania to analyze the market of cassava and cassava production in Africa.
Mean yield and production statistics for cassava production countries in Africa 1996-1998
Yield(kg/ha)

Production (1000 million t)
Country
1998
1996
1997
1998
Nigeria
11,274
31,418
30,409
30,409
Ghana
11,389
7,111
7,000
7,172
Tanzania
8,933
5,992
5,704
6,193
Kenya
9,286
880
900
910
Africa
8,223
84,559
84,326
85,945
World
9,798
164,711
164,045
158,620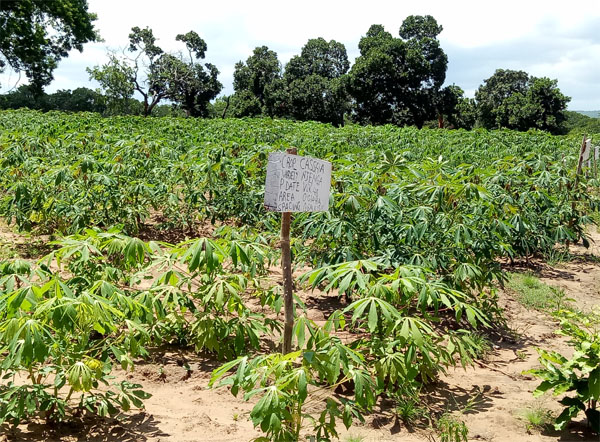 Cassava planted in Africa
1. Nigeria cassava production overview
Nigerian cassava production ranks first in the world, and it is also the leading country for cassava production in Africa. The government of the Nigeria implemented the "presidential cassava plan" in 2002 with a view to diversifying the economic base through the export of cassava roots and cassava processing products. Since 1991, Nigeria's cassava production has surpassed that of Brazil, making it the world's largest producer of cassava, and has consistently ranked first in the world. According to the statistics of African Agriculture, the area of cassava planted in 2005 reached 3.8 million hectares, with an average yield of 11.84 tons per hectare. The total output increased from 34 million tons in 2002 to 44 million tons. Nigeria's cassava has shifted from a low-yielding, poorly-recognized reserve crop to a high-yield, economic crop. However, the development of the cassava production industry has not kept up with the increase in production. At present, the family-style hand workshop is the main form of cassava production in Africa. The large and medium-sized processing equipment and factories are still rare in Nigeria, besides, there is no stable product acquisition, deep processing and supply channels. Nigeria's cassava products are far from meeting the needs of the international market. Therefore it is important to introduce advanced cassava starch production equipment for cassava production in Africa.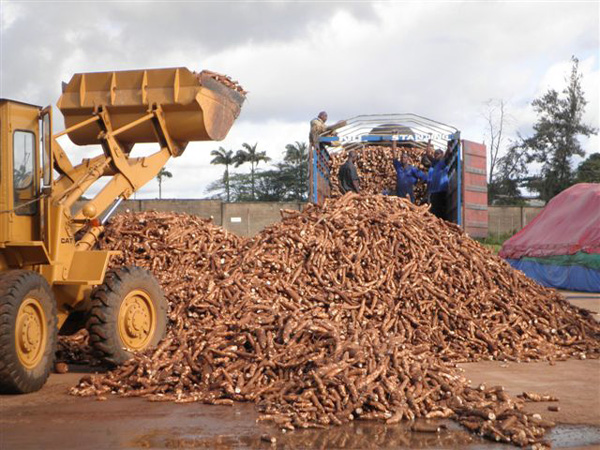 Cassava transportation
2. Ghana cassava production overview
Ghana cassava is also the most important food crop in Ghana. For cassava production in Africa, Ghana's 2015 cassava output was 17 million metric tons, enough to meet domestic food demand in 2015. Although the government of Ghana has planned to develop cassava into a major industrial crop, it is still the staple food of the local people, with an annual export volume of only 60,000 tons as an industrial raw material. The person in charge pointed out that the shortage of cassava in the Ghana market was not caused by the reduction of cassava production, but mainly caused by weak infrastructure and poor food transportation. In fact, the annual demand for cassava in Ghana is only 10 million metric tons, and domestic production capacity is sufficient. At the same time, the domestic private sector is called upon to increase investment in agriculture and improve agricultural warehousing and logistics. Ghana's Minister of Trade and Industry, Ekuwu Spio-Gabra, said that cassava has not received enough attention in the past and should now play a greater role in promoting economic transformation. He pointed out that more than 45% of the harvested cassava was wasted during subsequent processing. William Manu, executive director of the Ghana Cassava Center, said that Ghana imports a large amount of ethanol and medicinal starch every year, and this situation will change if the cassava production industry chain can attract enough attention.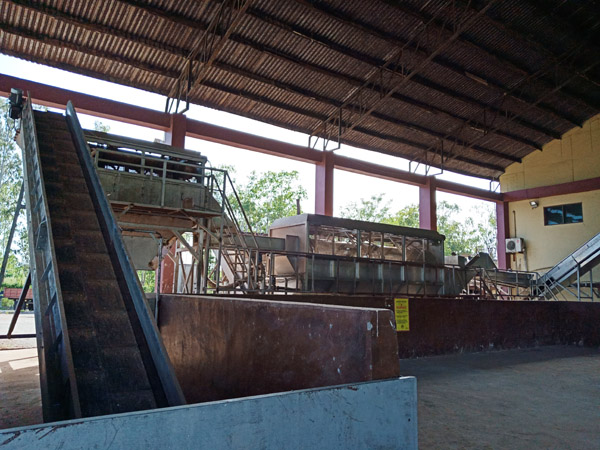 Cassava starch production plant
3. Tanzania cassava production overview
Tanzania is also one of the main producing areas for cassava production in Africa, with an area of planting and annual production of 700,000 hectares and more than 7 million tons respectively. The area of arable land in Tanzania is 15 million hectares, and the existing cultivated land only accounts for one-third of this figure. Therefore, the Ministry of Agriculture believes that the cultivation of cassava crops is promising. As early as 2017, Tanzania joined hands with China to build a cassava pilot project. After the project is officially launched, the output of cassava in Tanzania will increase from the current 5 million tons per year to 20 million tons in five years and 40 million tons in a decade. When fully operational, the project will create employment opportunities for 500,000 people and completely change the pattern of cassava industry in Tanzania. What's more, cassava and cassava products grown can not only cover the country, but also exported to neighboring markets, including the Chinese market. It will make Tanzania the third cassava importer in China, after Nigeria and Ghana. During the ASEAN Expo, many Chinese traders are interested in participating in the cassava processing industry in Tanzania and are interested in the production and export of cassava.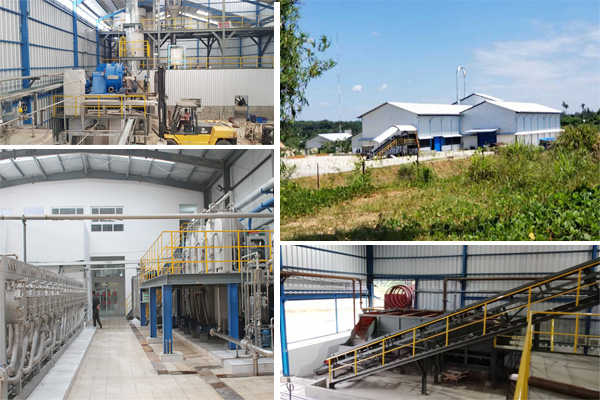 Cassava production plant
In conclusion, cassava production in Africa is promsing. The primary uses of cassava are for food, forage, and industrial development. Root starch is one of the main raw materials in starch industry. As for the fermentation industry, the production of alcohol, citric acid, glutamic acid, lysine and so on can be made from cassava starch or dry tablets, which are used in food, beverage, medicine, textile (dyeing cloth) and other aspects. Meanwhile, cassava is also an energy plant with great potential for development and one of the important pillars for the development of biomass energy industry. Due to the week industrialization in Africa, It is important to introduce mechinical equipment for cassava production in Africa.
Leave a Message About Market overview for cassava and cassava production in Africa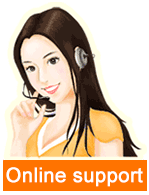 Leave a message

Tel/Whatsapp:+86 135 2661 5783