Home
>
News
>
Enterprise news
>
Congratulations to "JIAOZUO DOING" for being recognized as an Innovative Enterprise in Henan Province
Congratulations to "JIAOZUO DOING" for being recognized as an Innovative Enterprise in Henan Province
Recently, Henan Provincial Department of Industry and Information Technology officially issued the list of "Innovative SMEs in 2022 in Henan Province". Relying on excellent R&D and innovation capabilities, Jiaozuo City Doing Mechanical Equipment Manufacturing Co., Ltd(referred to JIAOZUO DOING), the production plant of Henan Jinrui Food Engineering Co., Ltd (referred to HENAN JINRUI), was recognized as an"Innovative Enterprise".
Days before, JIAOZUO DOING was certified as the "National High Technology Enterprises". JIAOZUO DOING was also nominated as an innovative enterprise this time, which undoubtedly demonstrates our company's strong technical innovation ability and strong development strength again.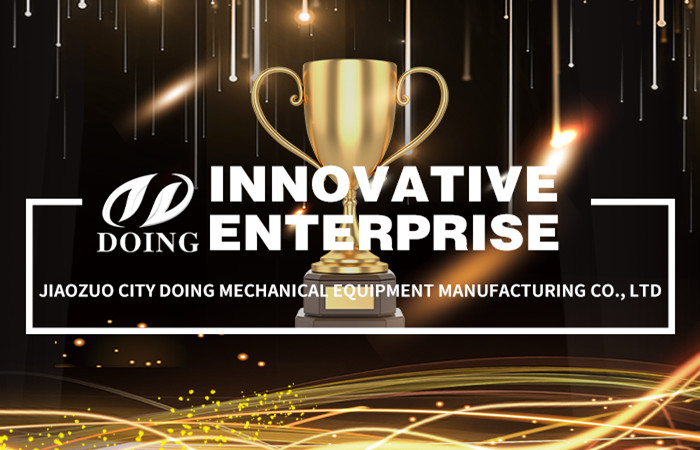 Jiaozuo City Company was recognized as an"Innovative Enterprise"
The requirements for participating in the evaluation of "Innovative Enterprises" are relatively strict, and it is comprehensively evaluated from six indicators in three categories: innovation ability, growth and specialization. Being recognized as an innovative enterprise usually means that the company has a high degree of specialization, strong innovation ability and great development potential.
After 12 years of technical precipitation, our company has won a number of "utility model patent certificates" and "invention patent certificates"; The intelligent manufacturing products produced by JIAOZUO DOING cover cassava processing machine and starch processing machine, which are sold in more than 100 countries and regions around the world, and are widely praised by customers.
Next, we will continue to increase investment in research and development and give full play to the spirit of scientific and technological innovation, and supply our customers with better cassava and starch processing machine.

Chat Online

Tel/WhatsApp
0086 135 2661 5783

Leave Message