Home
>
News
>
Enterprise news
>
On February 15, 2023, a starch hammer crusher was delivered from Henan Jinrui factory
On February 15, 2023, a starch hammer crusher was delivered from Henan Jinrui factory
On February 15, 2023, a starch hammer crusher ordered by a Chinese customer was successfully delivered from Henan Jinrui factory, and it could arrive at the customer's starch processing plant within five days. This starch hammer crusher is fully crushed and has low energy consumption. It is very popular among modern starch processing machines.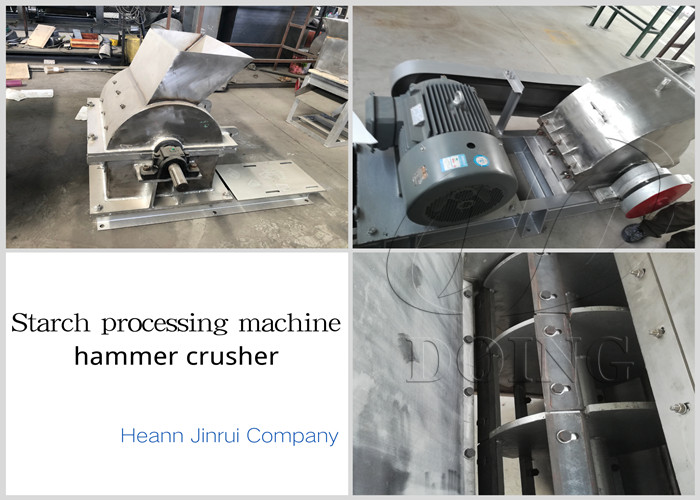 Hot sale starch milling machine hammer crusher
Crushing is an important part of starch processing, and the selection of crushing machines is very important to the extraction rate and quality of final starch. The starch hammer crusher manufactured by Henan Jinrui uses high-speed rotating blades to fully crush the raw materials. If it is equipped with a rasper machine, it can maximize the extraction rate of starch. Moreover, the blades of our hammer crusher are durable and easy to replace, which is also conducive to your follow-up regular maintenance of the machine and improves the production efficiency of starch processing plant.
Before the hammer crusher is sent from the factory, our engineers have installed and tested the machine, so customers can use it directly after receiving the machine. At the same time, Henan Jinrui will continue to provide after-sales service online. Welcome to contact Henan Jinrui to inquire about more starch processing machines.

Chat Online

Tel/WhatsApp
0086 135 2661 5783

Leave Message