Manual yam peeling method vs mechanized yam peeling method
There are two common methods for yam peeling, one is manual yam peeling method, which requires manual peeling of yam, and the other is mechanized yam peeling method, which uses yam peeling machine to peel yam. These two kinds of yam peeling methods have their own features and application scopes.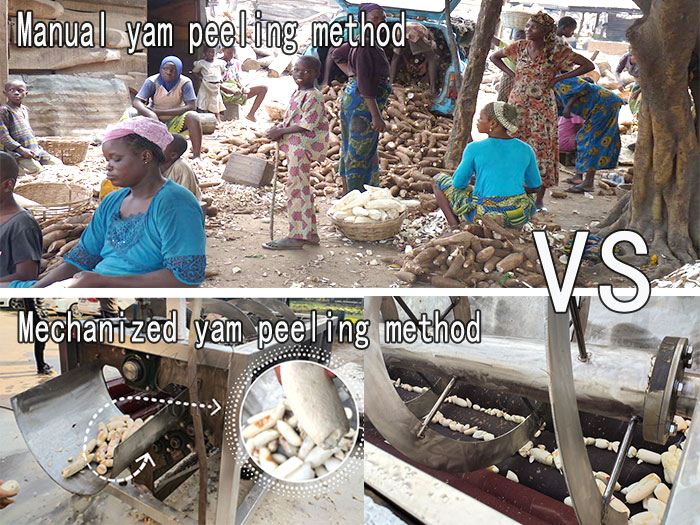 Manual yam peeling method vs mechanized yam peeling method
Here Henan Jinrui company made a detailed comparison of these two kinds of yam peeling method from four aspects to help customers clearly learn their differences.
| | | |
| --- | --- | --- |
| yam peeling methods | manual | mechanized |
| Processing capacity | Theprocessing capacityof one person is about 80kg/hour, but the output is only about 25kg/hour | Support customized service, which can reach to 6tons/hour |
| Investment cost | Relatively low | One-time investmentcost,relatively high but has fast payback cycle |
| Features | Low peeling efficiency; high labor cost; high yam lost; Have certain working time. | High peeling efficiency; low labor cost; low yam lost; Can work continuously. |
| Applications | Suitable for personal cooking and home-style yam processing | Suitable for modern yam processing plants, such as yam flour and garri processing line |
In comparison, you may see that mechanized yam peeling method has higher peeling efficiency, big processing capacity, energy and labor saving features, which is more suitable for modern yam flour processing plants and garri processing plants. Among the various peeling machines on the market, Henan Jinrui's yam peeling machine is popular sale and is well received in more than 20 countries and regions with its stable performance, high peeling rate and long service life advantages.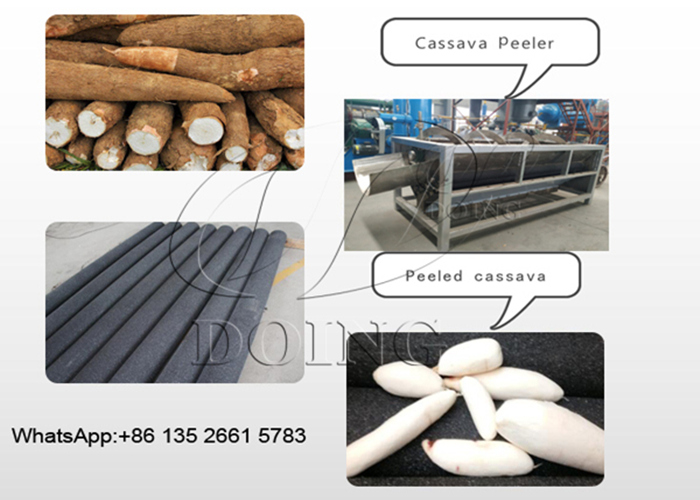 Cassava peeling machine
(Recommended reading: Which types of yam peeling machines can be selected? Which one is the best?
Please don't hesitate to contact us and get the free quote if interested! As a professional yam peeling machine, Henan Jinrui company can not only customize you suitable sand roller type yam peeling machine, but also customize you the whole set of yam flour processing machine and garri processing machine. And our factory also have machine prototypes for customers visiting!

Chat Online

Tel/WhatsApp
0086 135 2661 5783

Leave Message