Potato starch production EU technology
Potato starch can be applied in many fields such as food and industry. So potato starch has a promising market, besides, potato is a kind of low-cost raw material. Processing potato starch can make more profit. Potato starch processing machines made by Henan Doing combined with potato starch EU technology. So the potato starch production machines have a high quality.
Now the following part is to explain the production line and how the machines are designed with potato starch production EU technology.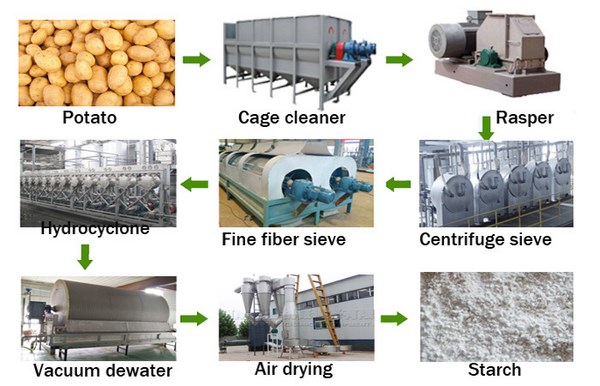 Main potato starch production machine
Potato starch processing machine mainly includes potato dry sieve and rotary washing machine, potato rasper, centrifuge sieve, fine fiber sieve, potato starch slurry washing hydrocyclone, potato starch vacuum dewatering machine, starch flash dryer, starch sieving machine and packing machine. Click our starch extraction technology developed to learn more.
Section 1: potato washing and cleaning section: Potato dry sieve can remove peels, dirt, sand, small stones, weeds and other impurities on the surface of potato. It adopts multiple inner spirals design to push raw material moving forward. The parameters of the machine can be designed according to the your request. Then rotary washing machine adopts counter current washing principle to wash potato effectively. It also has a reasonable feeding, which makes the damage of raw material bellow 1% so as to get high extraction rate.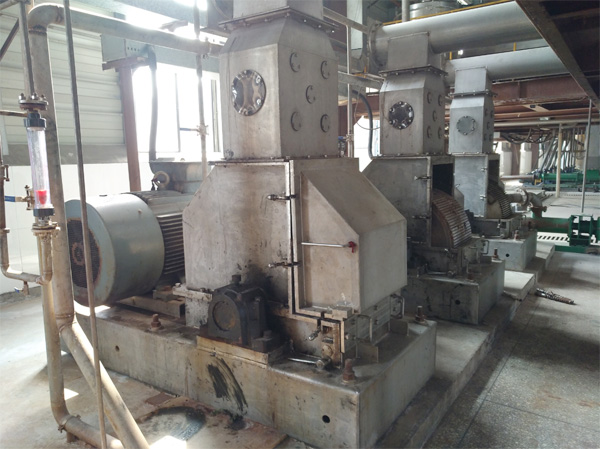 Potato rasping machine
Section 2: potato rasping: Potato rasper will crush potato into a kind of mush with high extraction rate. It is one of the excellent machines designed with potato starch production EU technology. It also adopts SKF bearing and Germany Optibelt.
Section 3: potato starch fiber separation: After crushing, centrifuge sieve will be used to separate fiber and starch slurry. The machine has small sieve, which can separate fiber out of starch slurry. The machine also has front and back washing system so as to guarantee good penetration. Then fine fiber sieve will be used to separate small fiber out of starch slurry. Since the machine has different size of screen sieve so as to remove smaller fiber.
Section 4: potato starch slurry washing and concentration: Starch washing hydrocyclone is to guarantee starch concentrating, washing and refining. Besides, The hydrocyclone machine body all made of high quality stainless steel to ensure that the material is not subject to erosion. The surface of equipment are special process treatment outside for residence to oil dirty; hydrocyclone made from nylon certified by the FDA and is energy efficient. The machine was first developed by European person, but we have master the potato production EU technology, so the machine has a good quality.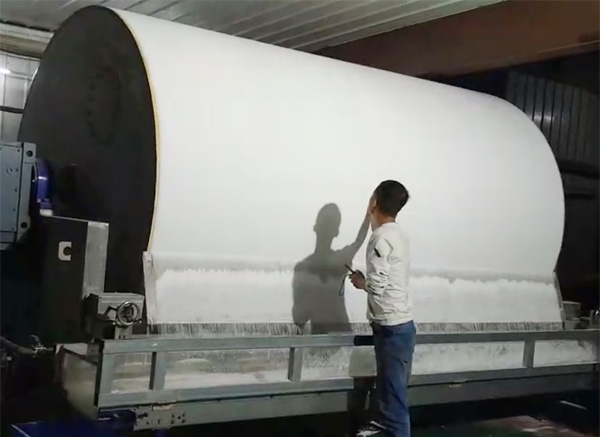 Starch vacuum dewater working process
Section 5: potato starch dewatering: potato starch will be dewatered by vacuum dewatering machine. The Vacuum dewatering machine is a mechanical and electrical integrated vacuum filter, which is suitable for filtration machinery with small particle size and not easy to precipitate.
Section 6: potato starch drying: after dewatering, the potato starch can dried in a short time by flash dryer. Flash dryer adopts potato starch production EU technology, which are negative pressure system and special cooling system. So it guarantees the moisture uniformity of the potato starch and the long distance transportation.
Section 7: potato starch sieving and packing: then the starch sieving machine screen the big size starch, so it can make finer starch. Then the finished starch is packed by automatic sieving machine.
The machines all combined with potato starch production EU technology are made by Doing company. Besides, our company can provide good service and professional team.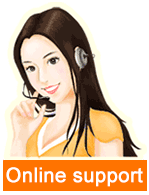 Leave a message

Tel/Whatsapp:+86 135 2661 5783