Cassava grating machine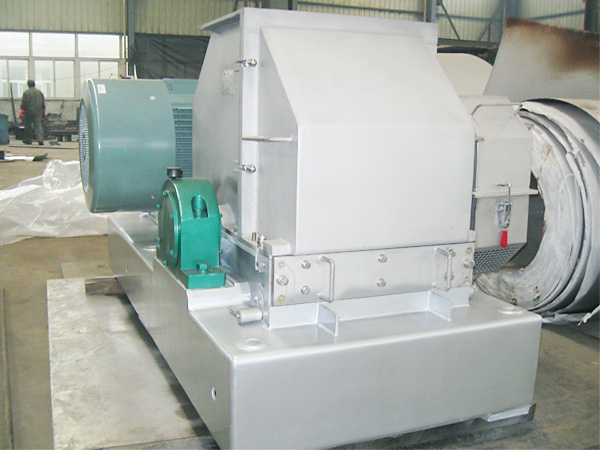 Factory direct sale contact number
The cassava grating machine is widely used in the starch processing industry to grate raw material into starch slurry. In starch procesing industry, raw material is firstly cleaned and begrated into starch slurry to release starch, after a series of separation, refining, dewatering and drying operation to get edible starch. Among this steps, cassava grating machine plays an vital role in starch extraction rate and starch yield.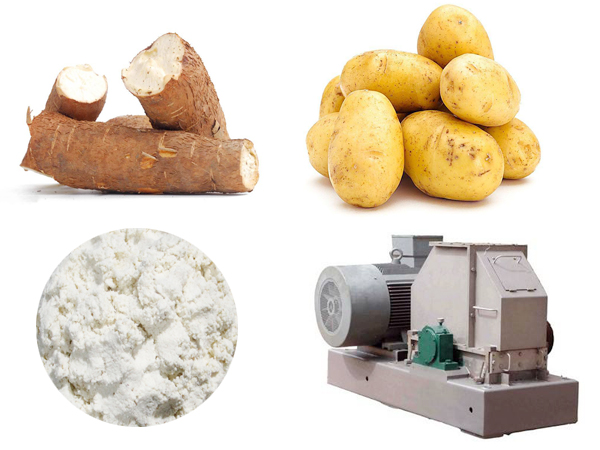 Cassava grating machine
◆Structure of cassava grating machine:
The motorized cassava grating machine is composed of a feeding hopper, a rotor, a screen, a frame, an electric appliance and the like. DOING cassava grating machine is made of stainless steel, the rotor is made of special forged stainless steel, which ensures durability of equipment. And hundreds of specially designed, 1.25mm thick two-way combination file tools are installed on the rotor. The file is clamped between two tapered plates and fixed by pins. It is inserted into the tapered groove of the rotor for quick replacement.
◆ Cassava grating machine working principle:
The raw material enters the grating chamber of cassava grating machine, and under the action of the high-speed rotating rotor and the screen, the grated material is forcibly pushed through the screen and dropped into the feeding hopper or transported to a designated place.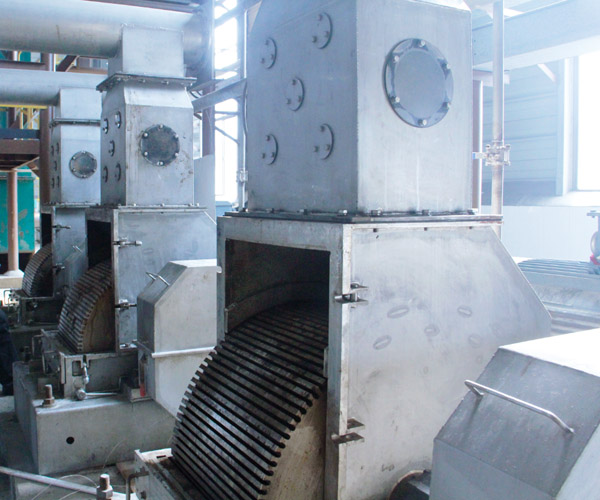 Cassava grating machine
◆Technical features of cassava grating machine:
1. Low noise, large output, low power consumption. Double-sided grating design, high efficiency.
2. The screen of cassava grating machine is not blocked, the grinding is fine, and the screen can be quickly disassembled and replaced.
4. Due to the strong pressure of the high-speed rotating rotor, the grated material quickly passes through the screen without clogging the screen, and also increases the output.
3. Cassava grating machine file thickness is 1.25 mm, which guarantees a longer service life.
5. Stainless steel material, durable and non-contaminating material, easy to maintain.
6. Sandblasting treatment for cassava grating machine, beautiful appearance. Modular disassembly for easy cleaning.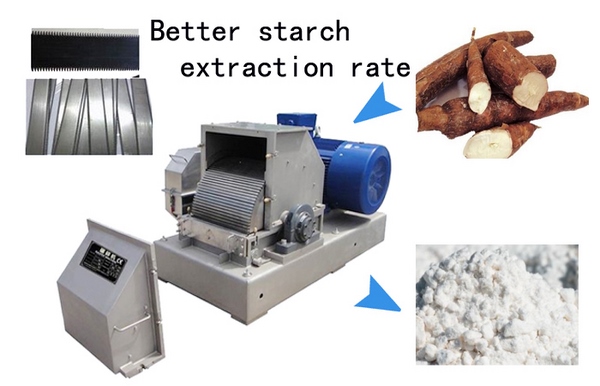 Cassava grating machine
Technical parameters of cassava grating machine:
| | | | | | |
| --- | --- | --- | --- | --- | --- |
| Model | CM-250 | CM-300 | CM-350 | CM-500 | CM-600 |
| Rotor width(mm) | 250 | 300 | 350 | 500 | 600 |
| Power(kw) | 7.5-15 | 55-90 | 110-132 | 160-200 | 200-250 |
| Weight(kg) | 1500 | 2700 | 3200 | 3800 | 4500 |
| Capacity(t/h) | ≤6 | ≤12 | ≤20 | ≤30 | 40 |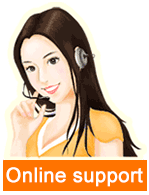 Leave a message

Tel/Whatsapp:+86 135 2661 5783