Home
>
News
>
Enterprise news
>
The customer from Cameroon order 1tpd garri processing machine from Henan Jinrui
The customer from Cameroon order 1tpd garri processing machine from Henan Jinrui
On September 3th, 2022, a customer from Cameroon ordered a small set of garri processing machine from Henan Jinrui, including cassava peeler, garri grater, cassava hydraulic press, garri fryer, packaging machine and weighing machine. The processing capacity is 1tpd.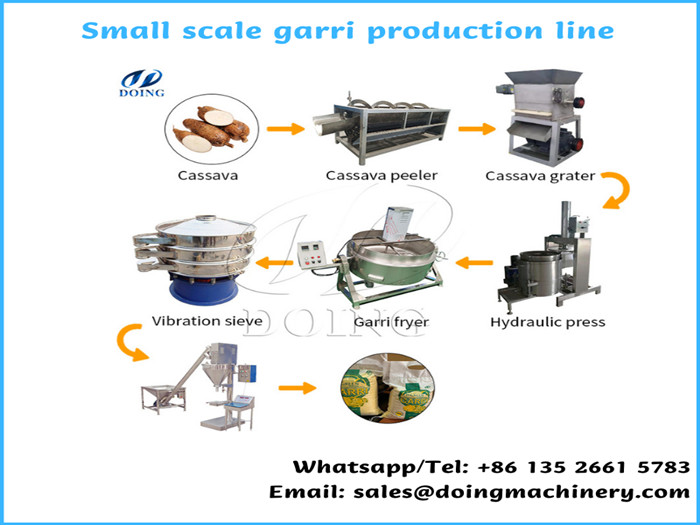 Garri processing machine customized from Henan Jinrui
The customer is an engineer working in the US who contact us through our website. After learning that the customer wanted to buy garri processing machine, the technicians of Henan Jinrui introduced all our garri processing machines and the features and advantages of each machine to the customer for the first time. Because this customer has a professional knowledge background, the advantages of our machine can be accurately discovered during the communication process.
In order to facilitate customers to intuitively understand the operation effect of the garri processing machine, we sent the machine operation video to the customer, and answered the precautions of machine in the process of operation to hime one by one. In addition, due to the inconvenience of customers visiting our factory due to the COVID-19, we connected with customers through WhatsApp and led them to visit the factory online.
Considering that customers have special requirements for packaging, Henan Jinrui's sales staff immediately helped to find packaging bags that meet the requirements for customers, and took the trouble to select and compare for customers in the process.
The strength, machine quality and service attitude of Henan Jinrui Company are obvious to all customers. Therefore, the customer chose to cooperate with Henan Jinrui without hesitation.
Henan Jinrui's garri processing machine can be customized capacity, from 1tpd to 1tph. If you need, welcome to contact us.

Chat Online

Tel/WhatsApp
0086 135 2661 5783

Leave Message