Doing Company took part in 2018 China Trade Week Ghana
Inspired by the "One Belt, One Road", the China Trade Week series has achieved great success so far. The project was launched in the United Arab Emirates in 2013 and was warmly welcomed by the local business community. The first African event that was subsequently held in Kenya received even greater repercussions. The African Union encourages CTW to expand its activities, and CTW is currently being held in Ghana, Morocco, Iran and South Africa, and held in 2017 for six sessions. In 2019, KSA and Egypt will be added based on the goal of adding more countries each year along the Belt and Road route.
The 2nd Ghana China Trade Week was successfully held at the Accra Kempinski Hotel in Ghana from May 7-9. As the largest Chinese commodity exhibition in Ghana, China Trade Week has received strong support from the Ghana Chamber of Commerce and Industry, the China-Canada Friendship Association, the Ghana Investment Promotion Center, the Ghana-China Friendship Association and the Chinese Embassy in Ghana. Through "Exhibition + B2B Live Matching + Video Matching", more than 3,000 local buyers communicate face-to-face with Chinese manufacturers and obtain products at high quality and competitive prices.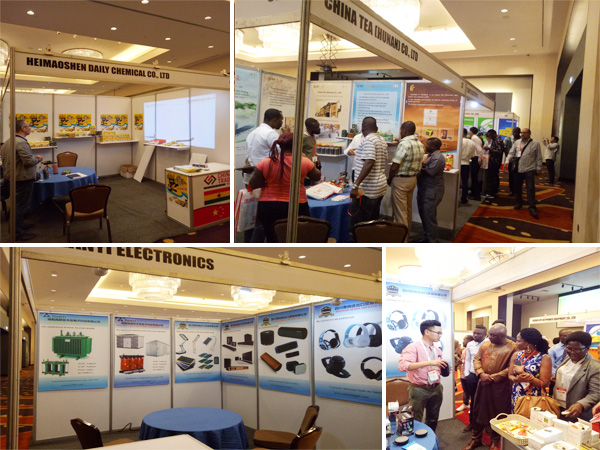 China Trade Week Ghana
Exhibition range
Household items: daily necessities, watches, vases, picture frames, wood products, silverware, candles, tableware, tableware, lamps, bags, etc.
Gifts: gifts, dried flowers, ceramics, porcelain, hand-made crafts, jewelry, bronze, artificial flowers, gift packaging, etc.
Clothing & Textiles: sportswear, children's clothing, swimwear, belts, wallets, ties, shoes and hats, etc.
Electronic products: small appliances, CD players, tape recorders, electronic toys, batteries, refrigerators, etc.
Agriculture & Agricultural Machinery: cassava starch processing machine, potato starch processing machine, cassava flour processing machine, etc.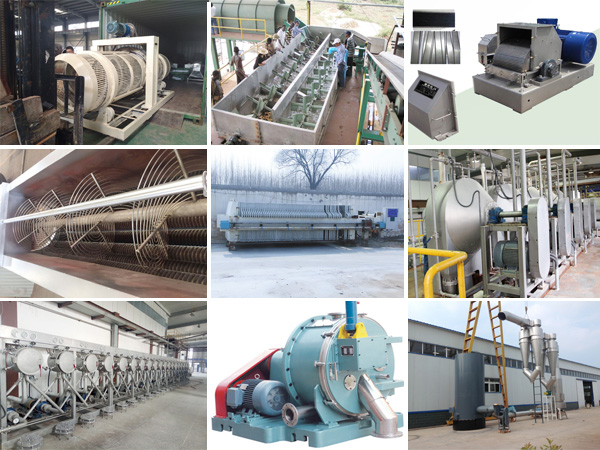 DOING cassava processing machine
Henan Doing Company as a professional agricultural deep processing machine manufacturer, Our business includes cassava starch processing machine, potato starch processing machine, sweet potato starch processing machine, cassava flour processing machine and so on. DOING sales manager took part in Ghana China Trade Week. During the first day of the exhibition, there were a number of intended orders. Customers are satisfied with our equipment and were willing to operate with us. Many customers and companies have recommended an extension of Ghana trade week 2018, feeling like two days is too little for them. Several clients, after attending the Ghana trade week, decided to continue to participate in our South Africa, Kenya and other trade weeks.
Ghana as the third largest producer of cassava in Africa and the sixth largest in the world, many customers are interested in DOING cassava starch machine, cassava flour machine and garri machine. During the exhibition, many clients came to our exhibition stand, and sometime they even need to line up. All of us don't even have time to drink water. And Manager Zhu discuss with customers in detail about our equipment and company strength, we take every customer seriously.
Here are the photo of Customer and DOING sales manager: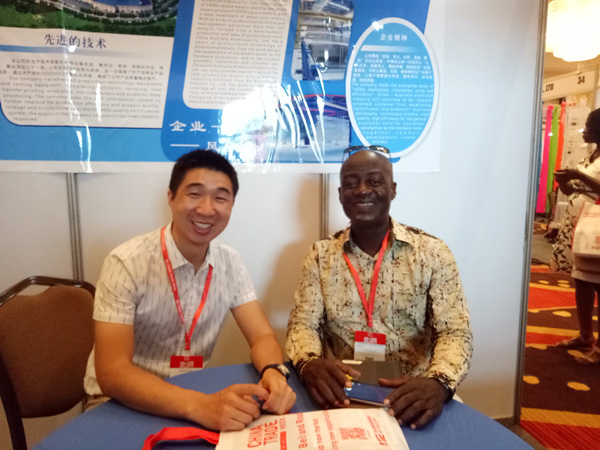 Benefits of Ghana China Trade Week:
1. The exhibition provides opportunities for competitors in the same industry the opportunity to to demonstrate their competitive advantage and the outstanding functions of the products. Meanwhile, it provides purchasers with more options.
2. Harmony of customer relationships: Exhibitors and purchasers can meet more relevant industry visitors during the exhibition and get more business contacts.
3. Both exhibitors and purchasers can recognize the development trend of the industry more clearly, exhibitors can recognize the changes in customer needs and customers' expectations for product improvement and the demand for new products through communication with professional visitors. Purchasers can learn more about the development status of the industry.
4. Complete types of exhibits: This trade week covers all industries and categories, so that manufacturers have the opportunity to choose the industry that suits their needs. All buyers also have suitable trading venues, especially to meet the needs of international manufacturers and professionals. .
5. High international and professionalism: Participating in China Trade Week are the most professional buyers in the industry, market decision makers, and commercialists.
Leave a message

Tel/Whatsapp:+86 135 2661 5783