India customer visit our company for gluten making machine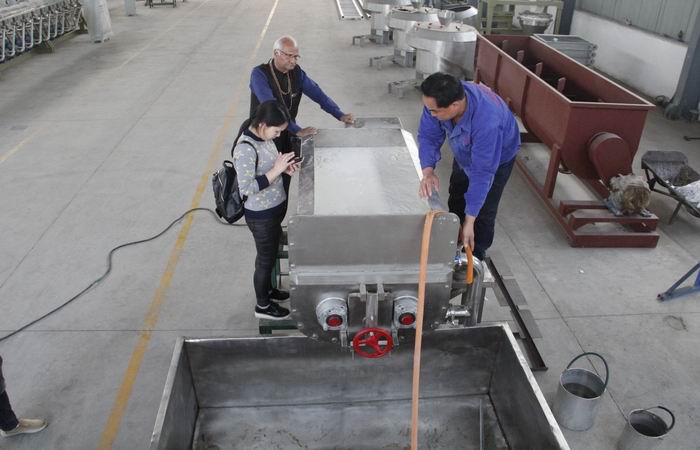 Test running gluten making machine
This week, one India customer visit our company for our stainless steel gluten making machine.
Wheat gluten, also called seitan, wheat meat, gluten meat, or simply gluten, is a food made from gluten, the main protein of wheat. It is made by washing wheat flour dough with water until all the starch granules have been removed. The traditional method is making dough and washing wheat flour dough by hand . The effectiveness is very low .Now our company gluten making machine can make the gluten making process more easy with high efficiency.
After the India customer test run our gluten making machine, he is very statisfied with our gluten making machine and the product gluten. He said the gluten making machine is just the machine he looked for. He will use the gluten to make many kind snack food in India.
Now the gluten food (seitan food) is more and more popular in the world. The gluten has big demand in the market. So our gluten making machine also more and more popular in the world market.
If you also want to get into the gluten business, please contact with us freely.
Leave a message

Tel/Whatsapp:+86 135 2661 5783