Large capacity cassava cage cleaning machine
Large capacity cassava cage cleaning machine introduction:
The cage cleaning machine is mainly used in the production of starch, cassava flour to wash the raw material. Dirty and bigger impurities like sands and mud can be removed when the potatoes roll in the cage.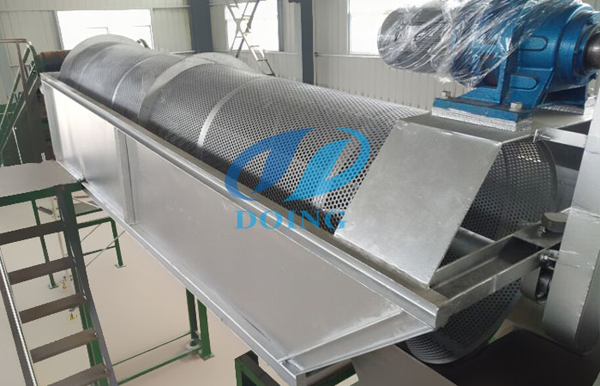 Cassava cage cleaning machine
Cage cleaning machine main features:
1.Adopt countercurrent washing principle. By the effect of inner spiral blade, raw material flows in the converse direction against water current, which makes washing completely and eliminate sand and mud at most.
2.Reasonable feeding structure makes the damage of raw material bellow 1% to get high starch extraction rate.
3.Optimal design of complete machine with large capacity, nice appearance and lower power/water consumption.
4.Stable running, well matched motor configuration, easy for installation and maintenance.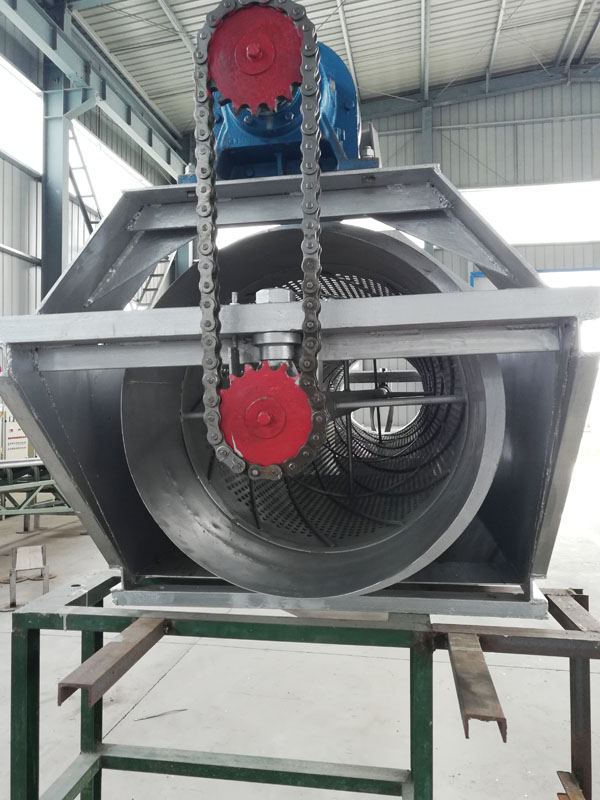 Cassava cage cleaning machine in Doing factory
Cage cleaning machine working principle:
This cage cleaning machine adopts countercurrent washing principle. Material enters the roll cage from the inlet, and comes out at aid of spital twist bar to the outlet. And water from the cleaning tank, flows to the inlet by the force of the roll cage spiral twist in the reverse movement with the material, the cleaning effect is excellent and the mud, sand can be removed effectively. The device has characteristics of simple structure, reasonable design, stable performance, low material crushing, energy and water saving.

Chat Online

Tel/WhatsApp
0086 135 2661 5783

Leave Message