Potato starch production line
In the world, potato, sweet potato and cassava are generally used to process starch. The starch produced by them can be used in many industrial, such as starch sugar industrial, food industrial, paper making industrial and so on. As a professional starch processing machine manufacturer, Doing Company manufacturer and design complete set of potato starch production line, sweet potato starch production line, cassava starch production line etc since 1994
The potato starch production line including: Cleaning; washing; crushing; slurry-residue separation; de-sanding; starch slurry refining; de-watering; drying to get the final starch product.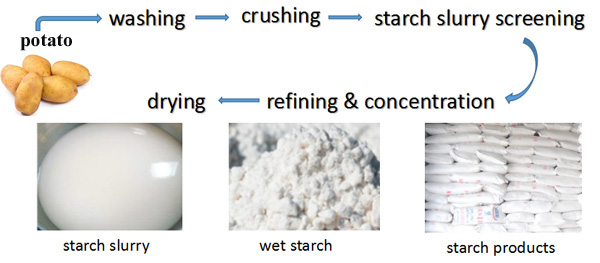 Potato starch production line
The mainly used machine in potato starch production line include: potato conveying machine, rotaey washing machine, grinding machine, centrifuge seive, desander, hydrocyclone station, vacuum dehydration machine; starch flash dryer.
The potato starch production line can be automatic production line or semi-automatic potato starch production line according to requirements. The whole production line only need few workers to operate full production process. The processing time of raw material to final product is short, from putting the raw material (fresh potato) into the potato starch production line until get the final dry starch is less than 30 minutes. During the potato starch production, it only need raw material, power, water and a few workers, do not need any other chemical additives.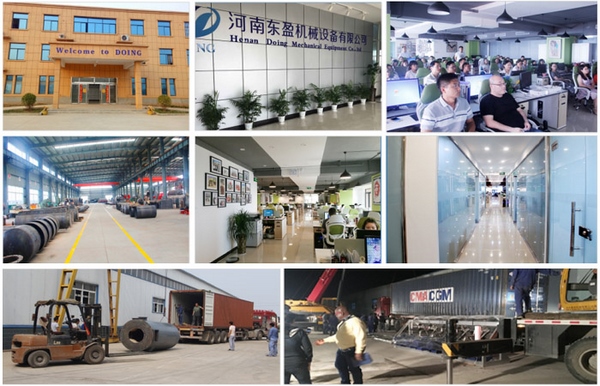 Doing Company
Doing Company service for potato starch produciton line:
1.Doing Company not only supply customers with large, medium and small scale potato starch produciton line, we can also design the layout potato starch plant for the customers according to their factory area.
2. Before customers purchase machinery, Doing Company sign a formal purchase contract, which can provide relevant equipment parameters to customers upon request.
3. For potato starch processing equipment, DOING offer engineer to train worker to learn the knowledge of equipment principles, installation, operation, and maintenance.
4 After-sales commitment: All machine are guaranteed with one-year warranty for the customer. Customers can contact us by phone, whatsapp and other channel. DOING can provide you with long-term technical and production consultation.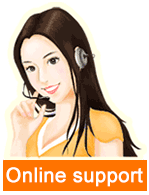 Leave a message

Tel/Whatsapp:+86 135 2661 5783