What should we learn to start one cassava starch line?
There are a lot of cassava tuber in Africa, many people want to add value to their cassava tuber. Because of the wide application for cassava starch, they are more willing to make cassava starch from cassava tuber. But what should we learn to start one cassava starch line? We will introduce details for you: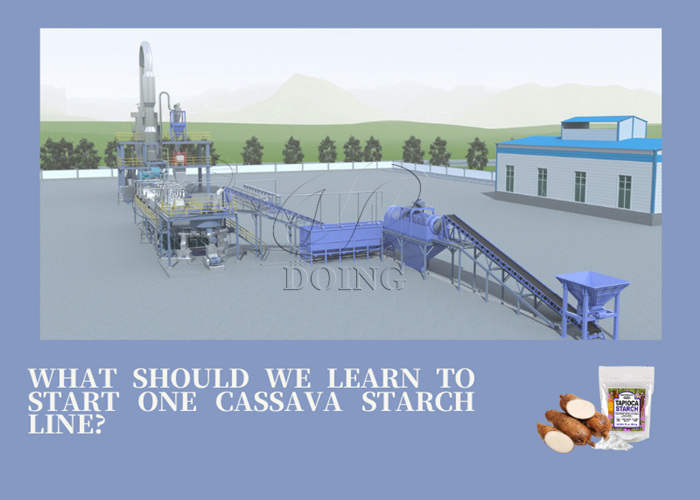 What should we learn to start one cassava starch line?
1. Benefits Analysis
You need to ensure the capacity you need first, then check the running cost for your cassava starch line(like machine electricity, water consumption, factory size you need, etc). And you need to make sure that the market price of cassava starch, is the computing costs for your cassava starch line. If you can make benefits from your project, you can decide if you want to start your cassava starch line.
2. Location of factory
Running a cassava starch line needs rich water and enough raw material. You can find and choose a site that is near the water supply and cassava tuber. Then you can process your raw material timely, which won't influence the starch extraction rate because of saccharify.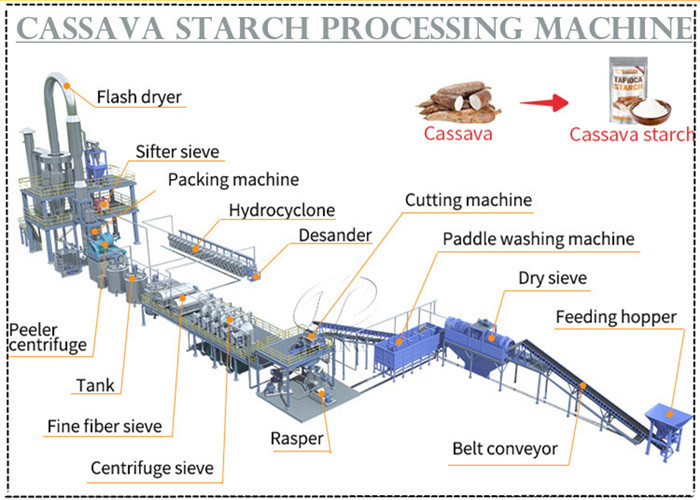 Cassava starch line

3. Funds
It will influence how large the cassava starch line you will make. There are different configurations and capacities, the machine price won't be the same. So you need to check your funds first, it is very important for you.
4. Machine chosen
A high-efficiency cassava starch line requires high-quality machines. Therefore, you'd better choose a manufacturer with rich experience and project cases. This ensures that your tapioca starch line runs smoothly and pays back quickly.
Henan Jinrui has done and installed many complete cassava starch lines in many countries. So if you want to learn more about wet technology and high quality cassava starch line, pls contact with them timely.
CONTACT US
DOING company offers cassava processing machine from single machine to the complete production line. If you want to get more details about cassava processing machine, please contact us:
Do you want to buy machine?
Yes, I want to buy machine
No, I Just learning
What is your raw material?
Cassava
Potato
Sweet potato
Others
2. What is the final product you want to produce?
Garri
Cassava flour
Cassava starch
Cassava chips
Attiekie
Bammy
Others
3.What is your capacity plan?
Small scale garri machine
1ton per day
2tons per day
3tons per day
10tons per day
20tons per day
Others
3.What is your capacity plan?
Small scale
5tons per day
10tons per day
20tons per day
50tons per day
100tons per day
Others
3.What is your capacity plan?
Small scale
5tons per day
10tons per day
20tons per day
50tons per day
100tons per day
200tons per day
300tons per day
Others
3.What is your capacity plan?
Small scale
Middle type
Large scale
What is your capacity plan?
Small scale
5tons per day
10tons per day
20tons per day
50tons per day
100tons per day
200tons per day
300tons per day
Others

Chat Online

Tel/WhatsApp
0086 135 2661 5783

Leave Message