Home
>
News
>
Enterprise news
>
Guizhou customer are installing cassava starch processing machine of Doing Company
Guizhou customer are installing cassava starch processing machine of Doing Company
In September, the customer from Guizhou and our company formally signed the purchase contract of the cassava starch processing machine after the demand communication. Doing Holdings - Henan Jinrui began to design and produce machines for customers after receiving the order. In October, the cassava starch processing machines produced by our company were successively sent to Guizhou customer.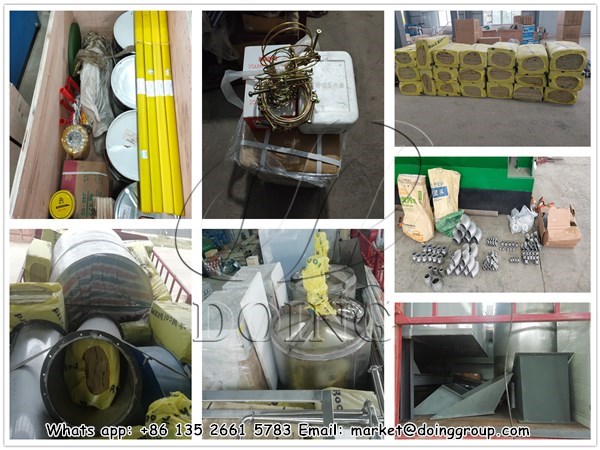 Cassava starch processing machine packaged and shipped
After receiving our machine, Guizhou customer started to install the machine. During the customer's installation, our engineers arrived at the customer's cassava starch processing plant, followed up the customer's installation progress, and provided customers with professional installation guidance and suggestions.
On October 30, 2020, our engineers once again went to the installation site of Guizhou customer. The engineer not only checked the installation of the cassava starch processing machine, but also gave suggestions when the customer designed the cable layout. Customer expressed recognition and praise for our machines and installation service. He said that not only our company's machines are good quality and easy installation, but also our engineers are experienced and professional.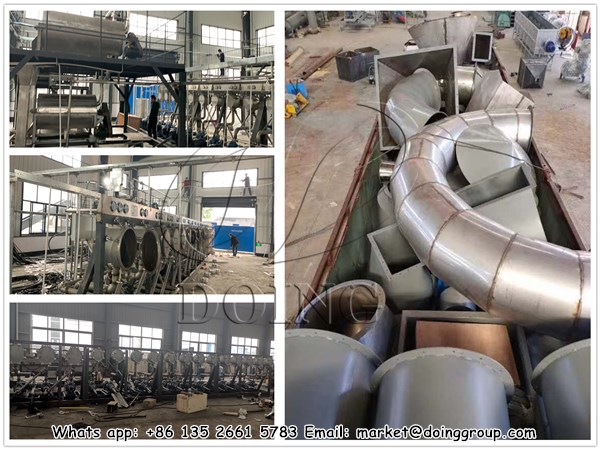 The site of installing machines
At present, the installation process of Guizhou customer is smooth. I believe that the Guizhou customer will soon start operating his cassava starch processing machine. Henan Jinrui wishes the cassava starch processing machine of Guizhou customers can be put into production successfully, and customer can get good profits as soon as possible.
If you also want to establish a cassava starch processing plant and you are looking for cassava starch processing machine, please contact us. Our cassava starch processing machine not only is high quality but also adopts special process design. All of our machines can be adjusted according to customer's needs. If you know us, you will believe us. Come and contact us!

Chat Online

Tel/WhatsApp
0086 135 2661 5783

Leave Message