Home
>
News
>
Enterprise news
>
Our old client from Côte d'Ivoire repurchased a garri dewatering machine from Henan Jinrui
Our old client from Côte d'Ivoire repurchased a garri dewatering machine from Henan Jinrui
On August 4th, 2022, an old client from Côte d'Ivoire bought back a garri dewatering machine—hydraulic press from Henan Jinrui Company.
This client had previously purchased a garri production line from Henan Jinrui. We visited back and learned that the client's factory was running well and made huge profits. During the communication process, the client expressed that he wanted to produce garri and cassava flour at the same time, but his budget was limited. He hoped that we could help him design a cost-effective cassava flour production line. The technicians of Henan Jinrui Company comprehensively considered the client's existing garri production line, cassava flour processing needs, client budget and other factors, and suggested that the client first solve the problem of large-volume dewatering, purchase a hydraulic press, and semi-automatically produce cassava flour. The client said that this is what he wanted, and when his funds are sufficient, he will contact Henan Jinrui to upgrade the fully automatic cassava flour production line. Why does this client trust Henan Jinrui so much? It has to be said that Henan Jinrui has its irreplaceable advantages.
The first is the strength of the company. Henan Jinrui has been committed to the deep processing of cassava for decades, has accumulated rich experience and has its own factory and technical team. Henan Jinrui has not only installed large and small starch processing plants in China, but also carried out many gari processing, cassava flour and cassava starch processing projects in Tanzania, Uganda, Nigeria and other countries in Africa. This Côte d'Ivoire client has worked with us before and knows our strengths well.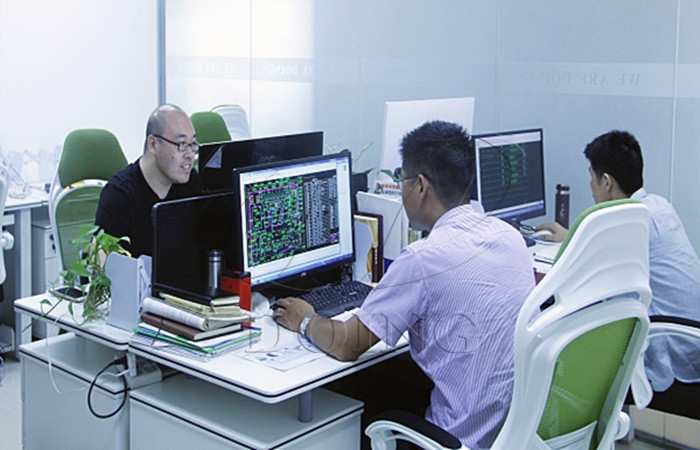 A corner of HENAN JINRUI'S technical team
The second is the quality of the machine. Durable machines can save money thus lead to more profits. Henan Jinrui is well aware of this, so we have been insisting on machine updating and using advanced technology at home and abroad to optimize machine quality. For example, Henan Jinrui's hydraulic press adopts hydraulic principle and is equipped with PLC operating system, which is easy to operate and easy to maintain. Different capacities can be customized according to client needs. In addition, most of the machines of Henan Jinrui Company are all made of stainless steel, which is better and safer in cassava food processing. The client is now using our garri processing machine in his factory, and he trusts the quality of our machines deeply.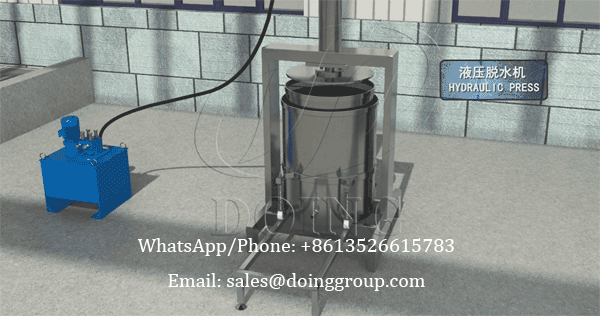 Hot sale garri dewatering machine from HENAN JINRUI COMPANY
Lastly is the warranty. Before shipment, the engineers of Henan Jinrui will install all the machines and conduct quality inspection. This means that our clients can use the machine as soon as they receive it. At the same time, Henan Jinrui will provide video online technical support to solve the problems encountered by clients in the operation of the cassava processing machine in the future. This is also one of the reasons why the Ivorian clients will continue to cooperate with us this time. Our after-sales service has made us close friends with our clients. Recommende reading: [What services can customers receive after purchasing cassava processing equipment from Henan Jinrui Company?]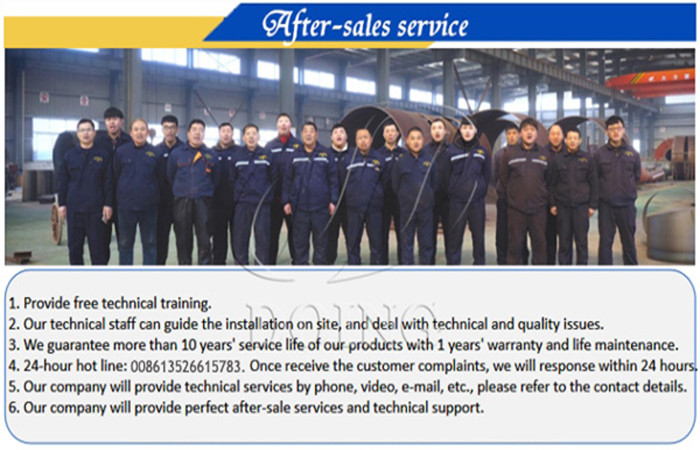 Whole process purchase service from HENAN JINRUI
Today, cassava processing is still a lucrative industry as cassava is so versatile that it can be processed into garri, cassava flour and cassava starch. Are you tempted? As long as you have a sufficient and stable supply of fresh cassava, then you can be a part of the cassava processing wave. Welcome to contact Henan Jinrui Company to design a cassava investment plan, we will provide the most cost-effective cassava processing machine for you.

Chat Online

Tel/WhatsApp
0086 135 2661 5783

Leave Message