Home
>
News
>
Enterprise news
>
The tapioca peeling machine produced by Henan Jinrui has been packaged and will be sent to Uganda
The tapioca peeling machine produced by Henan Jinrui has been packaged and will be sent to Uganda
On September 16th, 2022, the sand roller design tapioca peeling machine ordered by Ugandan customers from Henan Jinrui has been produced and packaged, and will be sent to the port designated by the customer.
This tapioca peeling machine is designed with sand rollers, the peeling rate is as high as 96%, and it can process 1-5 tons of tapioca tubers per hour. Our engineers of Henan Jinrui customized the output and appearance of the tapioca peeling machine according to the customer's requirements, so as to meet the needs of customers to the greatest extent.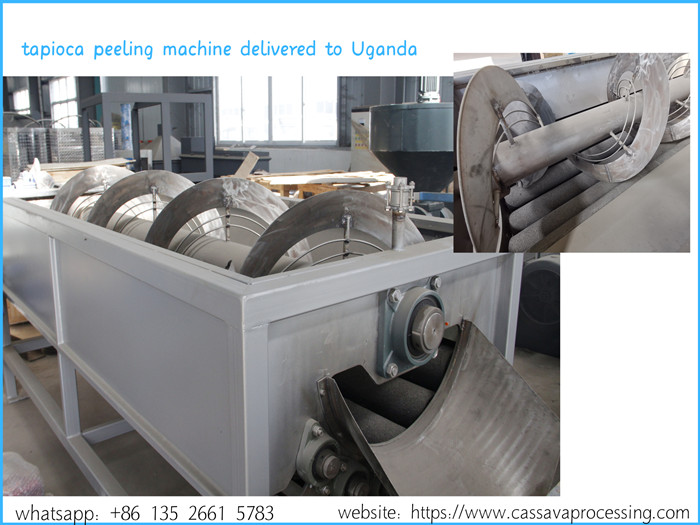 High efficiency sand roller design tapioca peeling machine
If you also have customized requirements for the machine, you can tell our sales staff, Henan Jinrui will give you a satisfactory customized solution for the tapioca processing machine.
Under normal circumstances, it takes 30 days for Henan Jinrui factory to start production and delivery after receiving the customer's order. Now that the customer's order has been completed, the customer will inspect the peeling machine and choose the packaging method through the video phone. After making sure that everything is correct, it will be sent out.
After this peeling machine arrives at the customer's factory, our engineers will provide equipment installation guidance services. After debugging, we will update the latest information. Please keep following us.

Chat Online

Tel/WhatsApp
0086 135 2661 5783

Leave Message