Potato starch processing flow chart
Potato starch is starch extracted from potatoes. Potato starch is a very refined starch, containing minimal protein or fat. Which is also very expensive starch compared with cassava starch corn starch and wheat starch.
But do you know how to process potato starch? This article, we will introduce you the detailed potato starch processing flow chart.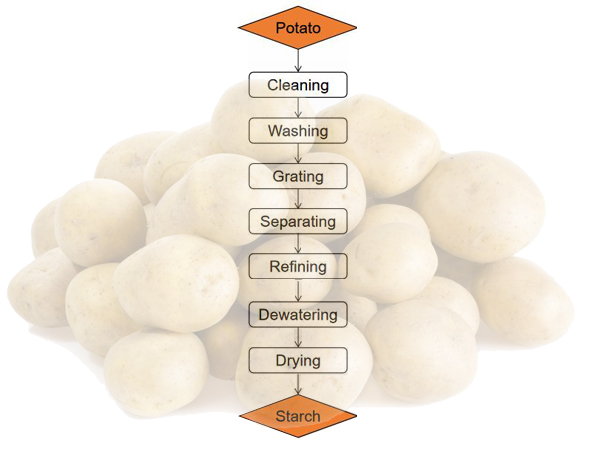 Potato starch processing flow chart
The first step is fresh potato cleaning and washing
Coarsely cleaning of fresh potatoes takes place during the transport of potatoes to the potato drum washer by channel. In addition, before the drum washer, dry sieve is installed, which use to remove the sand and dirty on the potato appearance. The main cleaning is conducted in drum washing unit. Depends on the capacity in order to make less space and less water to wash potato a new kind of potato washing-de sanding is recommended.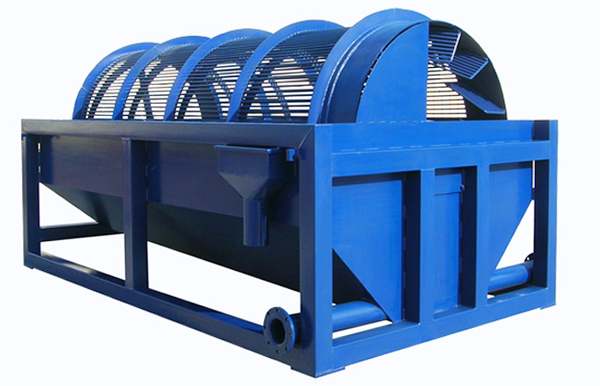 Potato washing machine
Secondly step is raspering
After cleaning and de-stoning of potatoes in the above mentioned section of potato starch processing flow chart, the potatoes are transported into the storage hopper then to the Rasper machine. After rasping potatoes in rasping machine, potato slurry is pumped to the horizontal centrifugal sieve to separate the starch and fiber.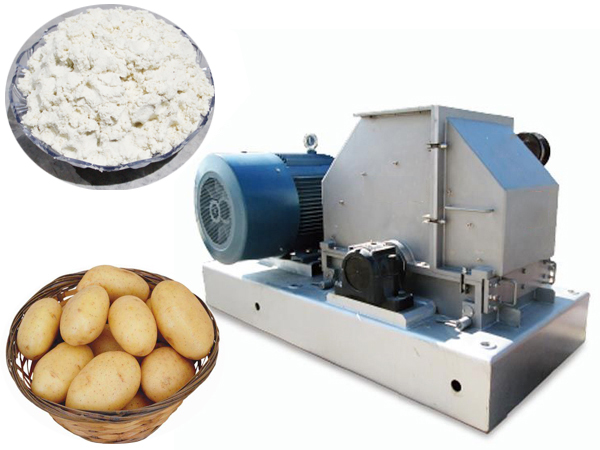 Potato grating machine
The third step is potato Starch Extraction
The raspered potato slurry will be pumped into the extraction unit consisting of horizontal centrifugal sieves. By this stage in potato starch processing flow chart the fibers and starch slurry are separated. Fibers will be pumped into the fiber dewatering unit, which can be processed into animal feed directly. Then starch slurry is prepared for the next section.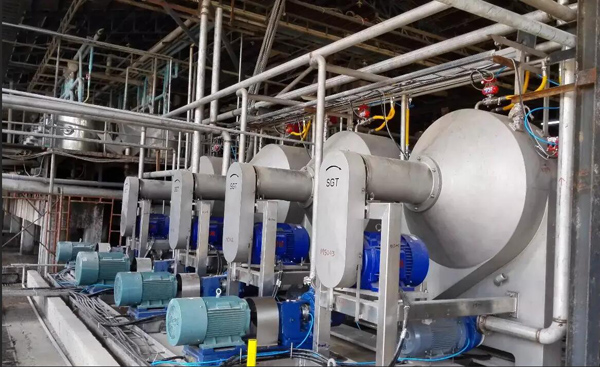 Potato starch separation machine
The forth step is tiny fiber separating and desanding
The starch slurry pumped into the round sieve for tiny fiber removed, and then slurry will enter into the desander, where sand is collected into the collecting vessel and can be discharged periodically.
The fifth step is Starch Concentration and purifying
Raw starch milk is purified in the refining process in potato starch processing flow chart. which we mainly use muti-stage hydro cyclone stations. For this purpose, washing and recovery hydrocyclones are commonly used. Starch slurry also gets concentrated by these hydro cyclone units.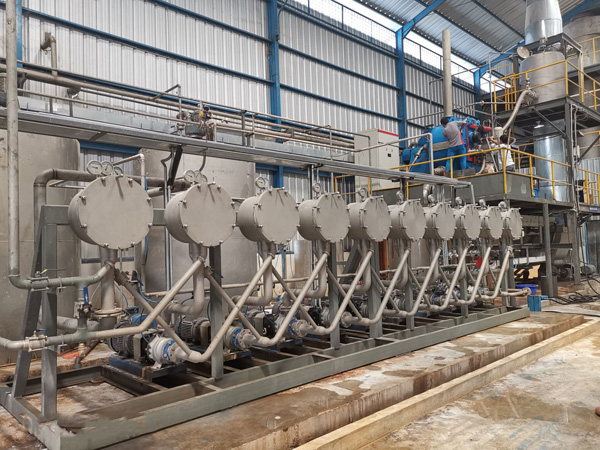 Starch refining hydrocyclone
The sixth step is potato starch dewatering
We normally use the vacuum filter for dewatering in potato starch processing flow chart, which will dewater the starch into wet starch with moisture around 38%~40%
Last step is drying and packaging
After the mechanical dewatering of the starch milk by vacuum filter, the starch cake is transported to the inlet of the flash dryer in order to be dried to a commercial grade.normally it is 18% moisture for potato starch. Packed into 25-50kg/bag and then sell to market.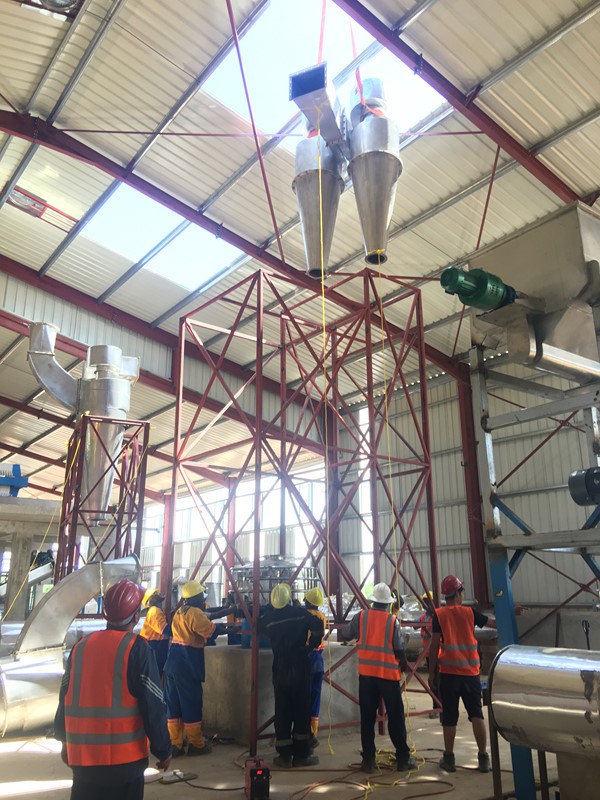 Starch drying machine
This above is the detailed potato starch processing flow chart description. Normally potato starch processing needs around 15 mints from the cleaning part to the final starch packaging section, which will avoid the potato starch exposed in air too long time. Potato starch are used in many industries, for example in noodles, wine gums,potato chips, hot dog sausages, bakery cream and instant soups and sauces etc, which has broad prospects. Investors who want to set up a potato starch processing factory can get benefit from it. If you have anything unclear about the potato starch processing flow chart, you can leave us message directly, we will have project manager to help you.
Leave a message

Tel/Whatsapp:+86 135 2661 5783