Customer from Ghana visit DOING for cassava starch processing machine
On 1st of August, a client from Ghana visited our company DOING for cassava starch processing machine. This was the second time that he had visited us and purpose of this visiting was to finalize offer and sign contract with our company.
Firstly our sales manager discussed project details with the customer in our office, and our engineer also gave him some suggestions on preparation works for building factory. The client also met with our installation team that just came back from Nigeria cassava starch processing plant project. Successful running of cassava starch processing line in Nigeria gave him more confidence on his project.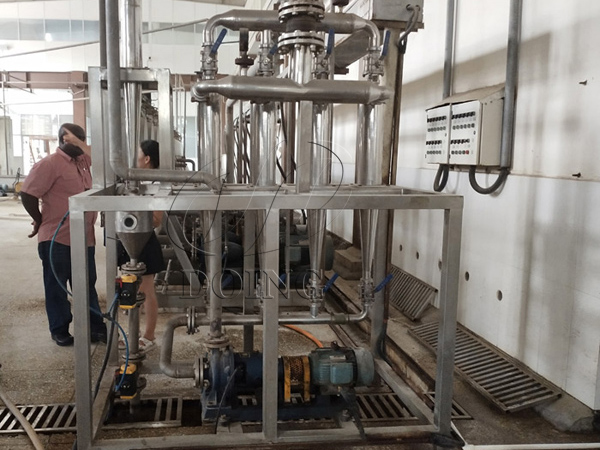 Ghana customer and DOING sales manager
In the afternoon, our sales manager and the Ghanaian client went to our factory to check machine quality. But just see the equipment, he can not ensure the quality. He told us that want to see the actual running of these machines, therefore our company arranged another visit for him. We took him to our another potato starch processing factory project nearby our factory. In this potato starch running factory, the client not only saw the whole running process of starch line, but also the all necessary auxiliary equipment that he need to prepare. Before leaving, he also visited lab room where starch quality is tested, he was satisfied with the high whiteness and fineness of finished starch produced.
Finally the client signed contract with our company. Fabrication of cassava starch processing machine would start soon after we receive deposit.
Leave a message

Tel/Whatsapp:+86 135 2661 5783