Home
>
News
>
Industry news
>
The cassava starch market is promising and its size is continuously developing rapidly
The cassava starch market is promising and its size is continuously developing rapidly
A few months ago,Pune (GLOBE NEWSWIRE)-- The global cassava starch market size is predicted to reach USD 66.84 billion by 2026, exhibiting a CAGR of 6.50% during the forecast period. The reason is the growing demand for functional foods and the development of the textile industry. As cassava starch is widely used in food, textile, papermaking and other industries, the processing and production of food and beverage, paper and cardboard, clothing and furniture all require cassava starch participation. The boom in these industries has led to the growth of the cassava starch industry.
The world produces about 230 million tons of cassava root annually, which is considered as a bioenergy crop with great potential for development. Nigeria is the first big country, Africa is the world of cassava production plant area of 4.1 million hectares, annual output of 38 million tons, followed by the republic of the Congo, Angola, benin, Ghana, mozambique, Madagascar, Tanzania, Uganda, Kenya and other countries, in recent years, these countries have become the main countries of Africa cassava cultivation, the average annual output is over 2 million tons.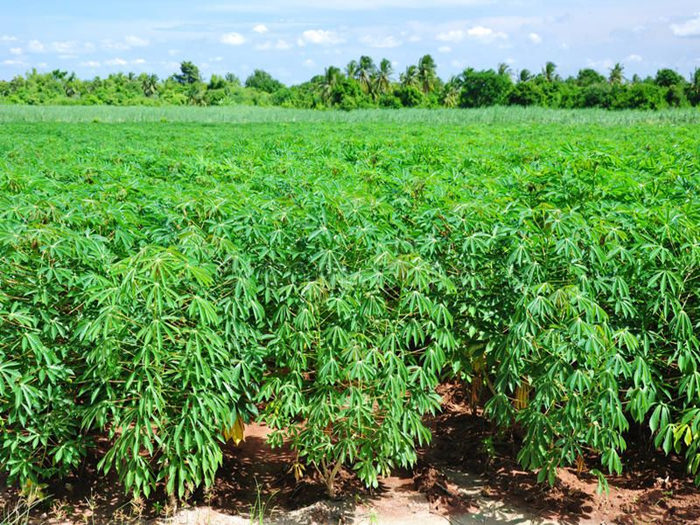 Vast cassava planting area
Cassava raw material market supply is sufficient, cassava starch market demand is also huge. So if you want to build a factory, becoming a cassava starch manufacturer is a wise choice.
If you have a plan to build a cassava starch processing plant and become a cassava starch manufacturer, it is very necessary for you to have a deep understanding of Doing Holdings - Henan Jinrui Food Engineering Co., Ltd(Hereinafter referred to as Henan Doing Company). Because Henan Doing Company is a professional supplier of cassava processing machines. We have advanced technology, experienced technical team and perfect service. Whether you are a waiter who wants to learn about the cassava starch processing industry, or a practitioner who has a detailed factory construction plan, our project manager will answer your questions enthusiastically and do our best to provide you with professional guidance.
The machines of Henan Doing Company can be adjusted according to the requirements of customers in terms of the materials of the machines, the degree of automation of the machines or the power of the machines. As long as customers put forward needs, our team will design the most reasonable solutions for customers.
At present, our cassava starch processing machine technology is very mature. We have a complete set of cassava starch processing machines needed in the cassava starch production line: cassava cleaning machine (including dry sieving and paddle washing machine), peeling machine, cassava grinding machine, centrifugal sieve, fine fiber sieve, desander, disc separator, hydrocyclone, peeler centrifuge, flash dryer and packaging machine.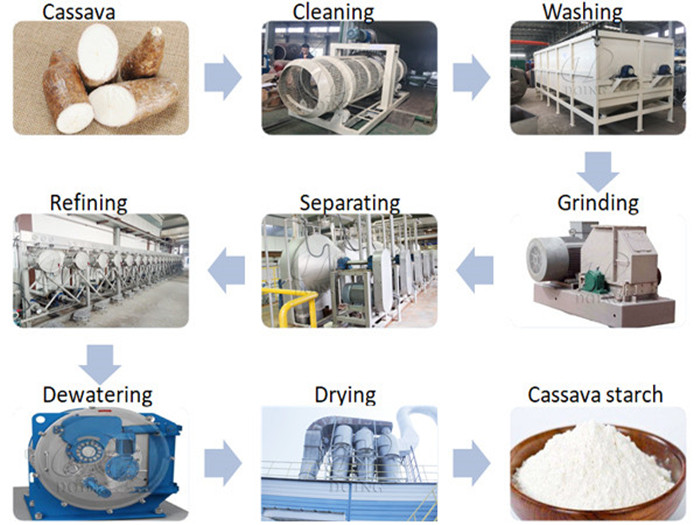 A complete set of cassava starch processing machine of Henan Doing Company
The raw materials of our machines are basically made of stainless steel or carbon steel. The quality of the machines is top level, and the life of the machines is longer than that of counterparts. In addition, our machines are easy to install and maintain, and low energy consumption. This not only reduces the customer's maintenance cost of the machine, but also reduces the customer's power energy cost.
The whole set of cassava starch processing production line machine is a necessary machine for the ideal cassava starch production plant. However, due to the different scales of customers' factories, we will make corresponding adjustments for customers according to their needs for machines.
Our company not only has a team of professional mechanical engineers but also a dedicated machine manufacturing factory. Customers can not only communicate directly with our mechanical engineers, but also visit the factory to see our machine models and the process by which workers build machines.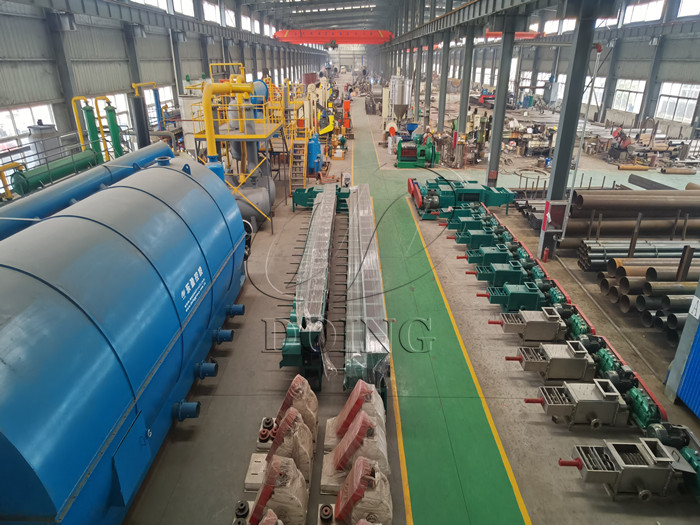 Doying Holdings-Henan Jinrui's cassava processing machine production factory
From the communication of machine design to the service after production, Henan Doing Company always runs through the principle of customer demand first, and is wholeheartedly responsible for customers, so that customers can rest assured!

Chat Online

Tel/WhatsApp
0086 135 2661 5783

Leave Message