The introduction of garri grinding machine
There are 8 steps for garri production, which include cassava cleaning and washing, cassava peeling, cassava crushing, fermentation, dewatering, frying, sieving and packaging. Garri grinding machine is the one that used in crushing process.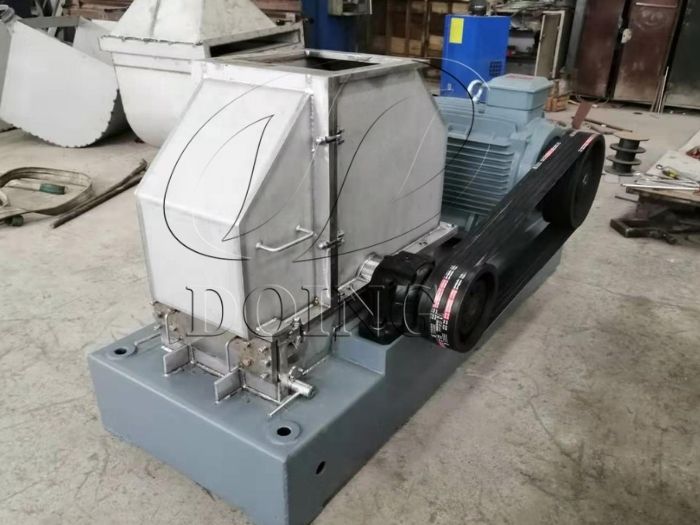 Garri grinding machine
Garri grinding machine consists of mainframe, crushing system, driving system, inlet and outlet, adjusting plate, motor etc. After cassava is put into the grinding machine, thorn barrel inside will crush full pieces of cassava roots into small particles. The adjusting plate on side can be used to control fineness of cassava particles. The more closer it is to the thorn barrel, the fineness of particles after crushing. When crushing is finished, cassava mash (small cassava pieces) will be discharged through outlet.
Apart from that garri grinding machine can be used for crushing fresh cassava roots, it can also be used to crush cassava cake after dewatering process, which is better for the next frying process.
According to client's requirement, the garri grinding machine can be made of carbon steel or food grade stainless steel 304. Besides, considering that some local areas are short of electricity, we also develop diesel engine design for the garri grinding. Clients can choose to use motor drive or diesel engine drive according to their local situation.
If one wants to start garri production at small scale, garri grinding machine is the most basic equipment to set up. If investment budget is enough, one can consider to add more machines like cleaning and washing machine, cassava peeling machine, hydraulic press dewatering machine, garri frying machine, vibration sieve machine and even packaging machine. We ensure that all parts that may contact with cassava roots are made of stainless steel 304, meeting basic requirement for food production.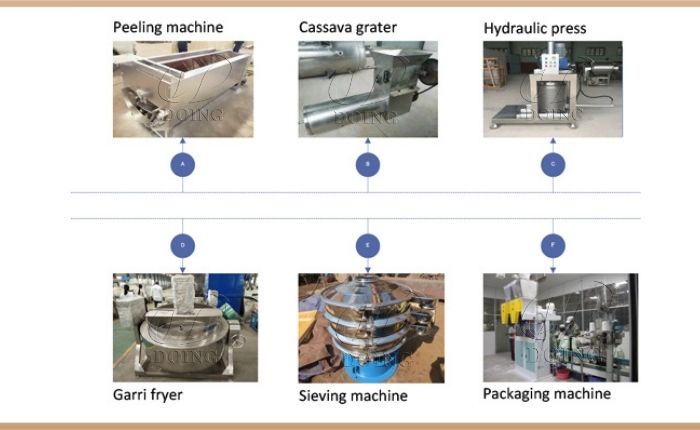 Some single machine of Garri
If you want to set up a factory but don't know what to do, feel free to contact us for more details. Our project manager will give you advice and provide best solution based on your budget and capacity requirement.

Chat Online

Tel/WhatsApp
0086 135 2661 5783

Leave Message