The procedure for making garri from cassava
Garri is one of edible food in west African countries. Fresh cassava roots are used as raw material to produce garri. The article will briefly introduce the procedure for making garri from cassava.
Normally the procedures for making garri from cassava consists of six steps: cassava cleaning and washing, cassava peeling, cassava grating, fermentation, dewatering, garri frying.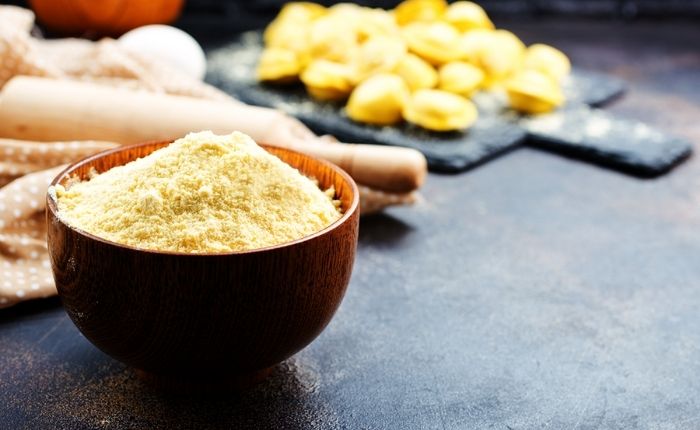 garri
The first step:cleaning and washing procedure
It is also called pre-treatment of raw material. Firstly dry sieve machine is used to remove surface impurities like sand, stones, weeds etc. And then cleaned cassava are transported to paddle washing machine for complete cleaning. The cleaning and washing process could be finished by hand if production capacity is small.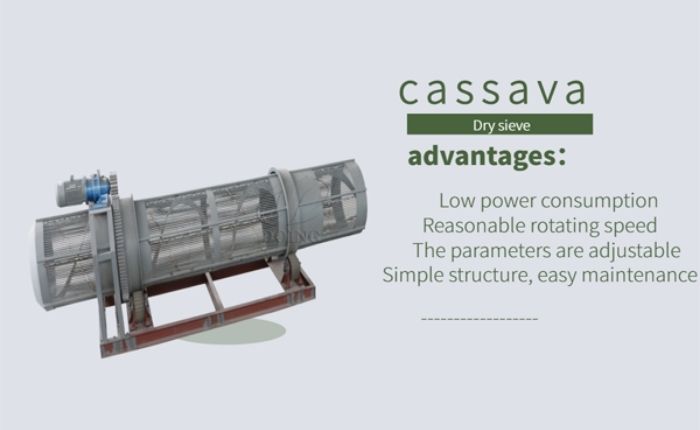 dry sieve
The second step:peeling procedure
After cleaning and washing is finished, the next step is peeling procedure. Peeling is very key step in garri production, which can influence taste of finished garri. Our new design peeling machine adopts sand paper to remove peels. Sand paper is attached on rotating roller. Peeling process is finished by friction between cassava and sand paper. At the same time, spray water is added to wash out peel residues.
The third step: grating procedure
Next, peeled cassava is sent into grating machine. Grater can crush peeled cassava into mash. According to client's request, the grater machine can be designed into electric type or diesel type. Full set of grater machine is made of stainless steel 304, which meet basic requirement for food production. After grating, cassava mash will be put into bags for fermentation, which normally take about 2-3 days.
The fourth step: fermentation and dewatering procedure
After fermentation is finished, hydraulic press machine is used to dehydrate fermented cassava mash. Dehydrated cassava cake has moisture content around 38-40%, making preparation for next frying process.
The fifth step:frying procedure
The last step is frying. Garri fryer is used for frying dehydrated cassava into garri. Frying machine has two systems which are heating system and stirring system. Heating system is for frying purpose, its fuel source can be electricity, gas or diesel. Clients can choose the most economic type according to local market. Stirring system is used to stir cassava during frying process to ensure that cassava is heated evenly. Different from heating system, stirring system should be electric.

Chat Online

Tel/WhatsApp
0086 135 2661 5783

Leave Message