Potato starch equipment
Potato starch is starch extracted from potatoes. The cells of the root tubers of the potato plant contain starch grains. To extract the starch, the potatoes are crushed; the starch grains are released from the destroyed cells. The starch is then washed out and dried to powder.Some potato starch is also produced as a byproduct from the potato processing industry, recovered from the potato cutting circuit during the production of French fries and potato chips.Now we are going to make a brief introduction of potato starch equipment based on modern potato starch processing.It's operation process including cleaning and washing, rasping, screening, concentrating,de-sanding, dewatering, drying. The plant production process of the potato starch equipment as below: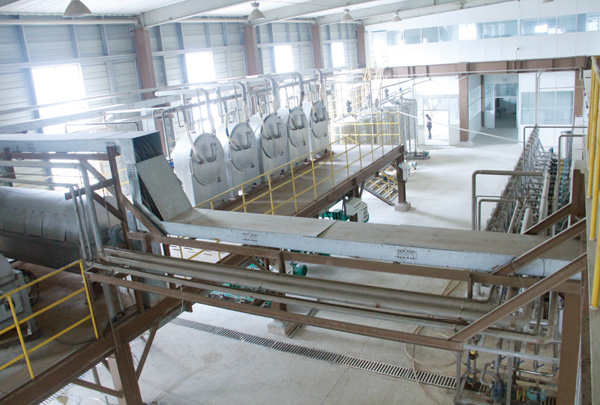 Potato starch processing plant overview
1.Cleaning and washing
In the cleaning and washing part, dry sieve combined with rotary washing machine can quickly and effectively remove impurities such as sediment, stone and iron articles. Rotary washing machine will reduce the height of manual feeding, and make feeding easier and easier. In all, do as much as we could to ensure the raw material of the potatoes to be pure.
2.Rasping
Potato rasper,the finer rasping the more starch articles being come out. As we know the starch grain exists with a very small size of about 20μm ( for potato starch).It is used for crushing potato in processing of potato starch equipment.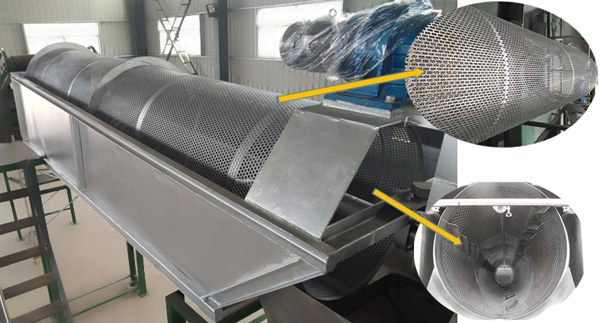 Potato washing machine
3.Screening
Separation of slurry and protein is an important link in the processing of potato starch equipment. The breaking process determine the yield of potato starch, therefore, centrifugal sieve, fine fiber sieve and Hydrocyclone unit. Centrifugal sieve is used to separate the slurry from the centrifugal force generated by high-speed rotation. Low speed horizontal fine fiber sieve further separated fine slag by warp weft net.
4.Concentrating
Hydrocyclone unit is widely used to remove fiber, protein and cell to further improve the quality of starch. Easy and reliable operation, the unique design of cavity sealing structure is simple and efficient. The hydrocyclone pipe made of strengthened nylon. According to different material properties and customer requirements, we customize different materials of hydrocyclone unit of potato starch equipment. Vacuum filter is a solid-liquid separation machine which is formed by vacuum pressure and vacuum filtration. It is an ideal choice for large and medium-sized starch extraction from potato enterprises by absorbing advanced technology with compact structure and low energy.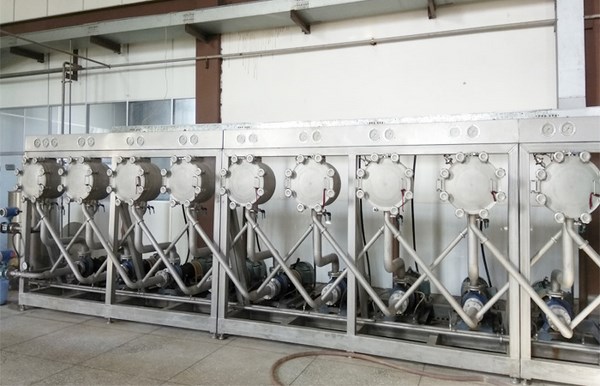 DOING hydrocyclone
5.De-sanding
De-sanding is mainly used for separating small fiber from starch slurry according to its own gravity and centrifugal force. After removing some fiber, there are still fine fiber left.It is one of the necessary process of potato starch equipment. And it will remove the impurities which heavier than starch such as sands and metal.
6.Dewatering
Once the drum rotating, outside and inside have a big pressure difference due to vacuum filter effect, then the liquid comes through filtering cloth to the vacuum pump till steam separator from which a fan driven out the vacuum to dry the materials inside the dewater drum. And it is recycling type. Moisture content from 65% to 45% through this potato starch equipment.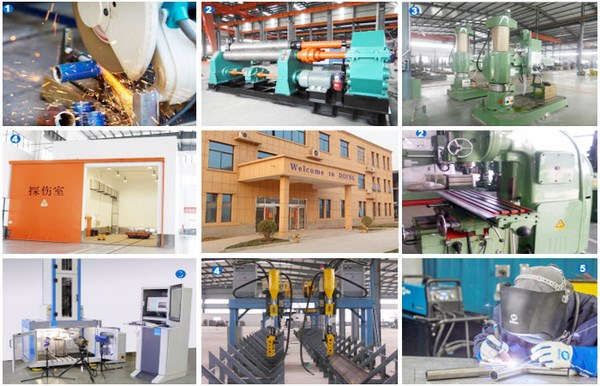 Welcome to DOING
7.Drying
Highest temperature 180 degrees, begining temperature could reach out to 130 degrees. Very fast drying. The out-feed temperature is about 50 degree. The moisture content could be 13% after drying to reach national standard grade A starch. Then after the sieving and packing to complete the potato starch production.
This is the complete set of potato starch equipment of extraction.Potato starch is used in many recipes, for example in noodles, wine gums, cocktail nuts, potato chips, hot dog sausages, bakery cream and instant soups and sauces, in gluten-free recipes in kosher foods for Passover and in Asian cuisine.If you want to build a potato starch porcessing and purchase the potato starch equipment,please contact with us freely.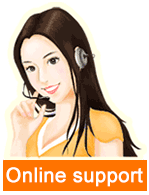 Leave a message

Tel/Whatsapp:+86 135 2661 5783