What steps are needed in garri processing?
Cassava processing in Africa is pervasive. For example, the most common products cassava starch and cassava flour as well as garri are all made from fresh cassava. Moreover, mechanized processing is also usual in local, especially the garri processing. So that's the question. What steps are needed in garri processing?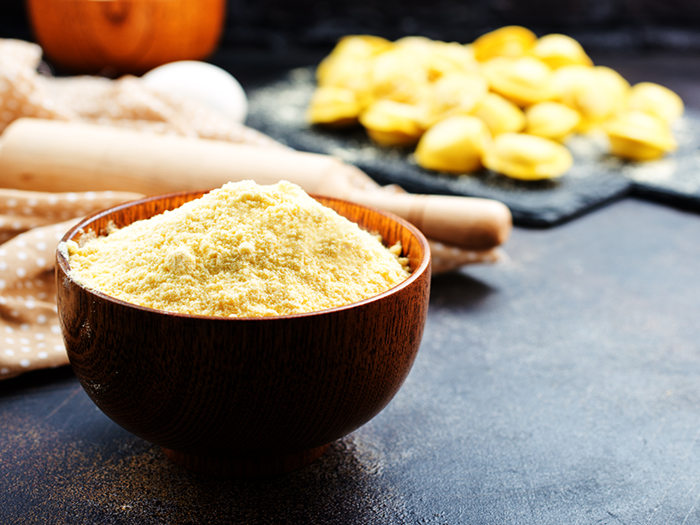 Garri in Nigeria
Garri processing are divided into seven part, including cleaning, peeling, grating, pressing, fermentation, frying and sieving. Due to cassava is irregular with long tubers which attaches much soil and weed, Henan Jinrui Food Company adopts two grades cleaning machine. One is dry sieve machine to remove cassava grass and stone by machine rotary. After dry sieve, we use paddle washer to cleaning again. In this way, cassava cleaning effect can be ensure. Then peeling cassava layers by cassava peeler. As for grating, Henan Jinrui Food Company adopts cassava grating machine to pulp.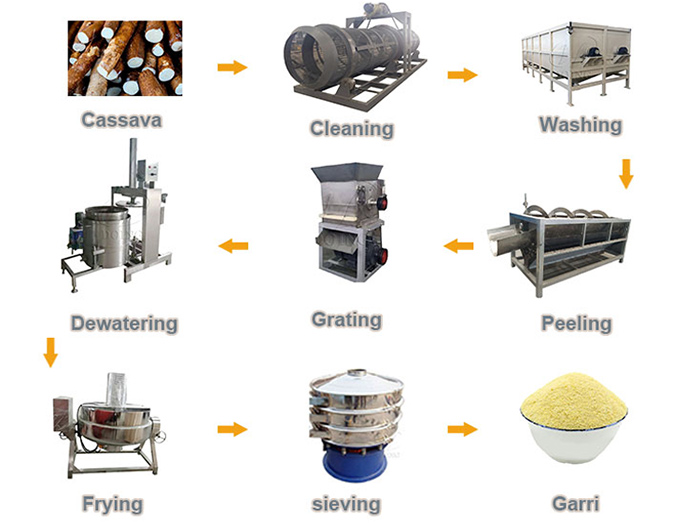 Garri processing line and machines
Next step is very important for garri processing, fermentation, you can put cassava pulp into bags and let it under fermentation for 2-3days. After that, you need to dewater that cassava pulp. Dewatering cassava pulp will become cassava cake. You need to crush them. One crushing machine is called hammer mill machine which is used to crush cassava cake into powder. Now come to the frying and sieving, this part will need to use garri fryer and vibration sieve. Garri fryer is fully automatic machine which can relieve you hands when frying garri. And if you need more smaller particle garri, vibration sieve can help you achieve it.
As you can see, mechanized machines for garri processing have several steps same as manual processing. However, mechanized processing is more beneficial and save time. Henan Jinrui Food Company, with more than 10 years experience, matched different capacity machine according clients' requirements.
Recommend reading: Cassava to garri processing machine
So if you are also interested in garri processing, please contact us or send message on our website.

Chat Online

Tel/WhatsApp
0086 135 2661 5783

Leave Message