What are the requirements for setting up a cassava processing factory?
There are some prerequisites for setting up a cassava processing factory, includes requirements for identifying final cassava products, raising enough finance, selecting suitable factory site, purchasing excellent cassava processing machine. Once these requirements are met, the cassava processing factory can run more smoothly.
1.Identifying final cassava product
Cassava can be processed into many cassava products, such as cassava starch, cassava flour, garri, cassava chips, etc. Different cassava products require different cassava processing machines and investments budget.
2.Raising enough finance
To set up a cassava processing factory, it requires to raise enough finance in advance for the cassava processing factory, includes the investment finance for factory land, cassava processing machine, cassava raw materials, etc. Only with enough finance can cassava processing plants operate normally and smoothly.
3.Selecting suitable factory site
The selection of cassava processing factory site has an important effect on the input cost and economic benefit of cassava processing. Considering the freshness period and transportation cost, it's suggested to select cassava processing factory site which is close to cassava plantation or cassava supplying place.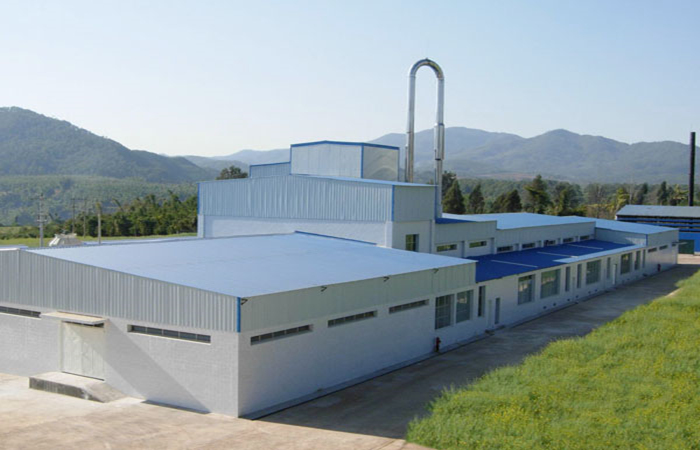 Cassava processing factory
4.Purchasing excellent cassava processing machine
Excellent cassava processing machine is not only helpful to ensure the smooth operation of cassava processing factory, but also conducive to promote final cassava product output and quality. It's recommended to purchase them from reliable cassava processing machine manufacturer, who can offer you more machine choices at a factory price.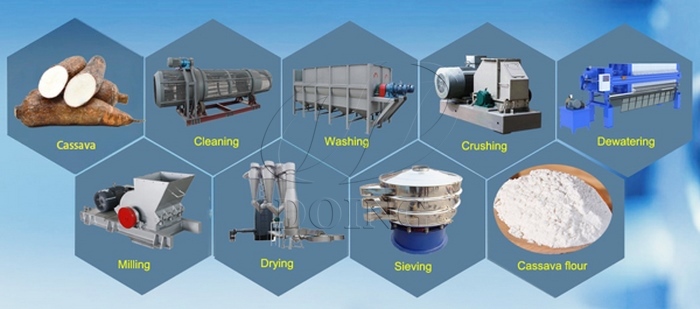 Example of cassava processing equipment
Henan Jinrui Food Engineering Co.,Ltd is has always been committed to customize customers with excellent cassava processing machine with stable operation, long service life, energy saving advantages for more than 10 years. And we have helped customers in more than 30 countries and regions successfully install the cassava processing factory. If you have any investing ideas about cassava processing plants, welcome to call us to get the cassava processing solutions!

Chat Online

Tel/WhatsApp
0086 135 2661 5783

Leave Message