Home
>
News
>
Enterprise news
>
A customer in Fiji ordered 1 TPD garri processing machine from Henan Jinrui
A customer in Fiji ordered 1 TPD garri processing machine from Henan Jinrui
On June 25th 2022, a Fiji customer ordered , which includes one cassava grating machine, one garri fryer machine and one hydraulic pressing machine.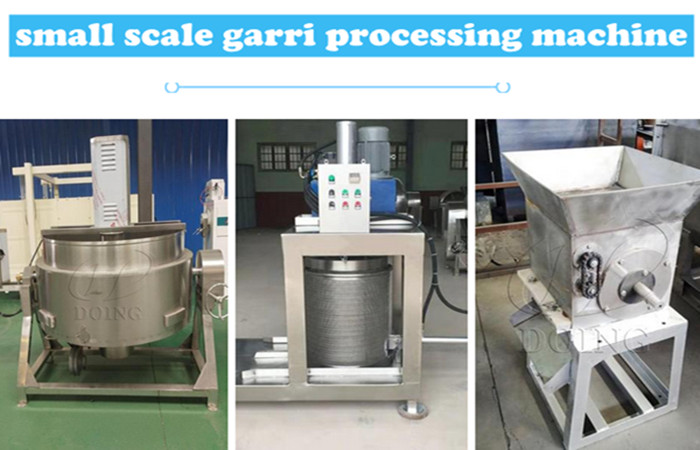 Small scale garri processing machine
On May 3rd, the Fiji customer contacted Henan Jinrui Company by phone for the first time. The customer told us that he was in the cassava processing business and he had machines, but most of them were manual processing, so he wanted to upgrade the equipment to improve productivity. Based on the customer's need, the salesman from Henan Jinrui recommended the cassava grating machine, garri fryer machine and hydraulic pressing machine to the customer. For the puporse of facilitating our customer to fully understand our garri machine, we sent customers the running video of each stand-alone machine, and explained the machine functions in detail. The customer is quite satisfied and wants to place an order immediately.
The customer clearly informed us that he has decided to buy our equipment, but he needed a while to get a loan. During the customer's loan process, we have been patiently informing him of the latest quotation and transportation time and route. On June 25th, when the customer took out the loan, he immediately contacted Henan Jinrui Company to place an order for small-scale garri machine. Now that the order has been sent to our manufacturing factory, the customer can receive his order a month later. Looking forward to the early production of customers.
Henan Jinrui has garri production lines with different sizes of processing capacity, we can customize the production line for you according to your needs. If you want to know more about garri processing machine and their price, we are always waiting for your inquiry.

Chat Online

Tel/WhatsApp
0086 135 2661 5783

Leave Message