Home
>
News
>
Enterprise news
>
Small-scale cassava flour processing machine from Doing sold to Côte d'Ivoire
Small-scale cassava flour processing machine from Doing sold to Côte d'Ivoire
On November 8th, a customer from Côte d'Ivoire ordered a paddle cleaning machine and peeling machine from Doing Company for small-scale production of cassava flour. The cassava flour processing business is profitable in Côte d'Ivoire, which also makes more and more people want to invest in cassava flour production.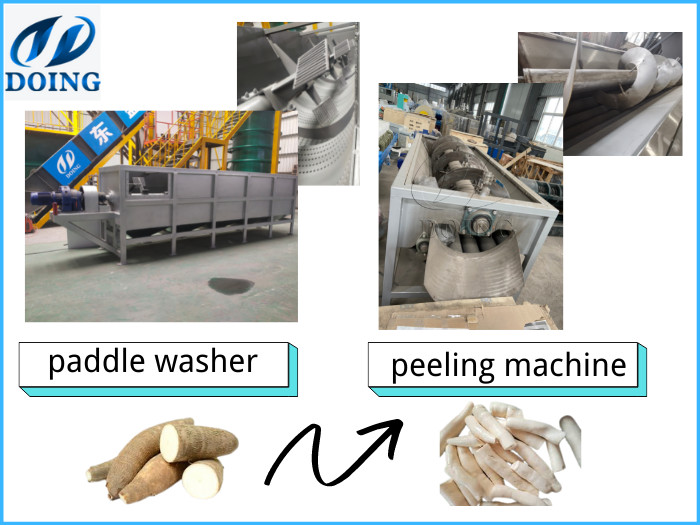 Reasonable price cassava washing and peeling machine
It is not difficult to find a professional cassava deep processing machine manufacturer, but if you look for the wrong channel, it may increase your investment cost and the quality of the machine cannot be professionally certified and guaranteed. As a professional and experienced cassava deep processing manufacturer in China, Doing has sold cassava machines to dozens of countries overseas and has accumulated rich project cases. You can browse through the company's official website, or search for Doing on Alibaba and enter the store to find the products you need.
This Ivorian customer contacted Doing through a trader in Guangzhou, China, and wanted us to customize a small-scale cassava flour production line for the customer. After comparing the price of the machine quality, the trader chose Doing for the customer. During the cooperation process, the customer was very satisfied with our service and machine quality, and promised to cooperate with Doing again when expanding production.

Chat Online

Tel/WhatsApp
0086 135 2661 5783

Leave Message