Home
/
News
/
Enterprise news
/
Pakistan customer visit our company for corn starch processing machine
Pakistan customer visit our company for corn starch processing machine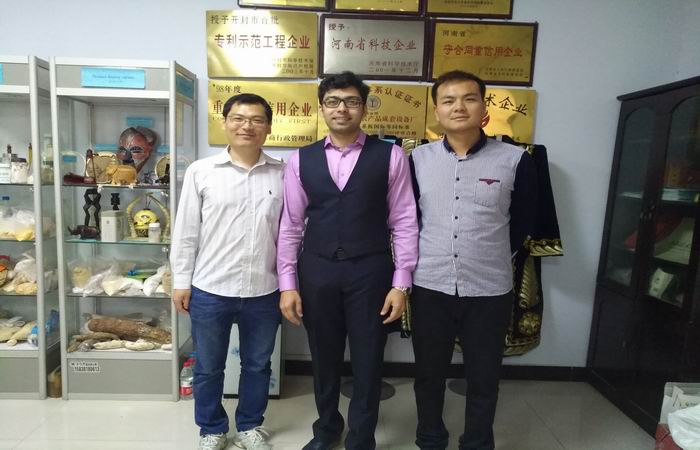 Pakistan customer visit our company for corn starch processing machine
Our company is professional supply the complete starch processing machine for making starch from potato, cassava , corn or sweet potato. Our company can supply the complete corn starch processing machine with wet milling technology to produce corn starch full automatically.
The pakistan customer running his corn starch machine for more than 10 years , now for upgrade his corn starch plant processing machine , he visit our company to check our corn starch processing machine . Aftet he discuss with our engineer , he is very interested in our corn starch milk vacuum dewatering machine and corn starch drying machine.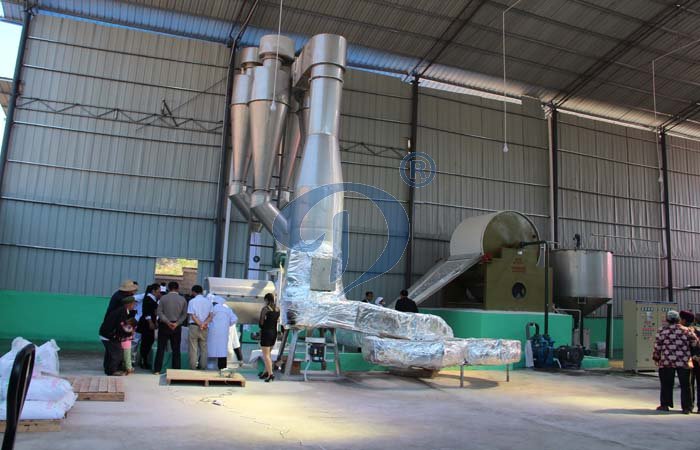 Starch vacuum dewater machine and starch drying machine
Now the Pakistan customer corn starch dewatering machine is manual control and processing for batch , the production capacity is limited . If use our vacuum dewater machine , it will make the corn starch production continous and automatic . The customer drying machine is the normal model flash drying machine with high drying temperature , the finished dry corn starch color is yellowish . Our starch drying machine can dry the starch at low temeprature to produce the high quality whtie corn starch .
Leave a Message About Pakistan customer visit our company for corn starch processing machine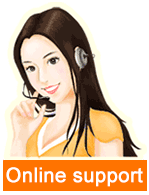 Leave a message

Tel/Whatsapp:+86 135 2661 5783