Gluten washing machine shipping to India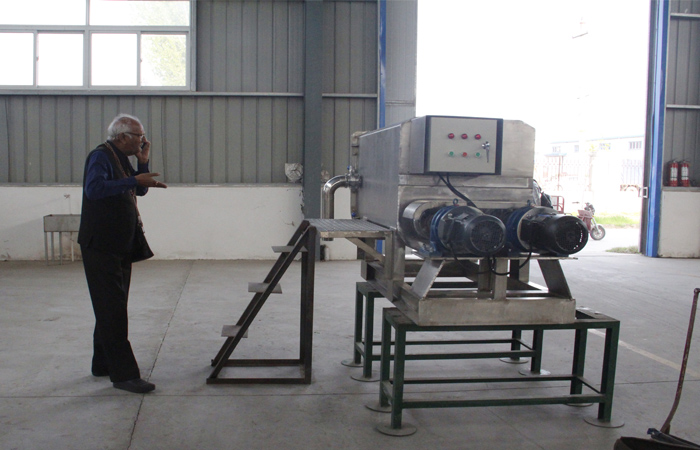 Our India client checking the gluten washing machine
Gluten is a popular good in Asia countries and European countries in summer.This week we arrange gluten washing machine shipping to Indian customer.
Introduction of gluten washing machine
The double helix gluten washing machine made by our company is based on various types of equipment in domestic and abroad, designed and developed by ourselves, and get the national patent right. The machine has the advantages of simple operation, low-speed, stable operation, long work life, higher extraction rate compare with similar equipment, etc.
After we get the wheat gluten from the gluten washing machine, the wheat starch milk will be used for dewatering and make the cooled noodled, too, which will make the full use the wheat flour, and make the profit maximum.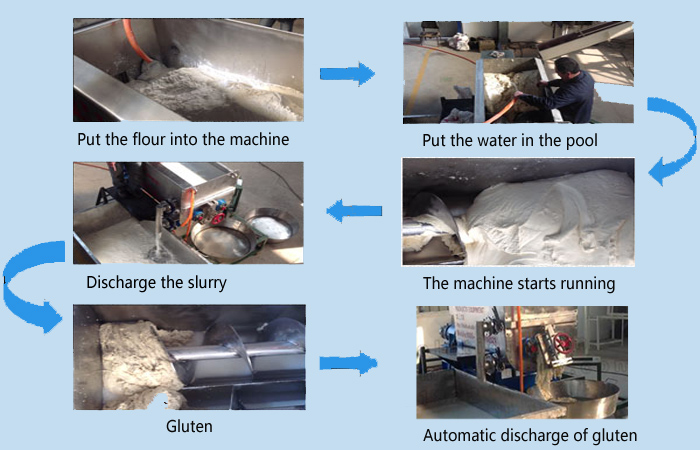 Gluten washing machine operation
The features of our gluten washing machine
1.The double helix gluten washing machine must be installed on level ground, tighten the foot bolt
2.Ensure the reverse direction of rotation of the two axis
3.Ensure the drive system work normal before power on
4.The temperature of the water is around 20℃
5.Washing the wheat flour around 3-5 times, then we can get the wheat gluten finally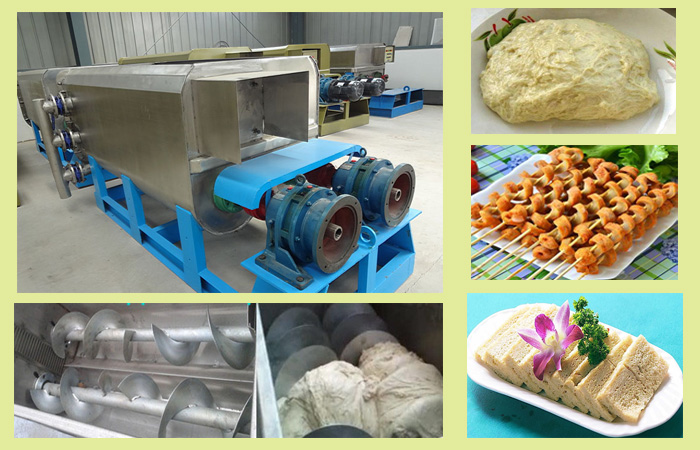 Gluten washing machine and the final gluten food
Leave a Message About Gluten washing machine shipping to India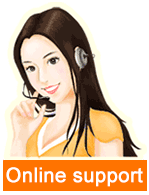 Leave a message

Tel/Whatsapp:+86 135 2661 5783