Home
>
News
>
Enterprise news
>
Nigerian client ordered garri processing machines from Henan Jinrui Company
Nigerian client ordered garri processing machines from Henan Jinrui Company
On December 31st, 2021, Henan Jinrui company received payment from Nigeria client for ordering garri processing machines. The client is in UK currently, he arranged payment in Naira as deposit, and balance payment in dollars would be done after he back to Nigeria.
The garri processing machines ordered by this Nigerian include one set of cassava grater, one set of hydraulic press machine, and one set of garri fryer. The cassava grater and hydraulic press machine will be picked up from Henan Jinrui company's warehouse directly in Nigeria and garri fryer will be sent out from our factory in China.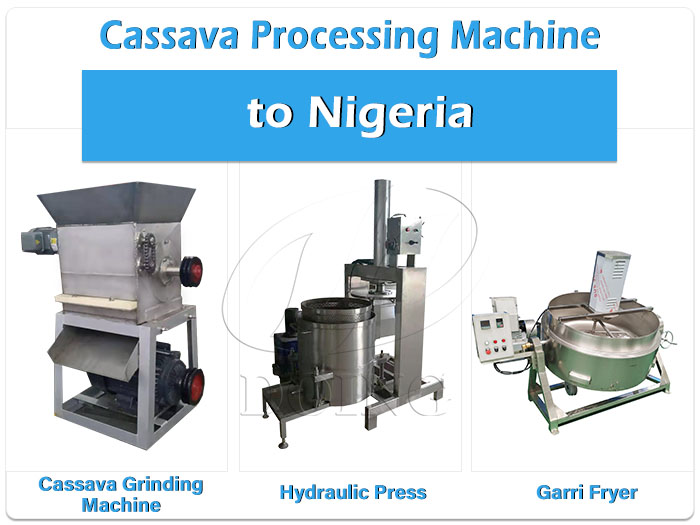 Cassava processing machine to Nigeria
The Nigerian client has been contacting with us for more than one year. The first time he contacted with us was in May of 2020. He was in feasibility study that time. After discussing the basic conditions of this Nigerian client, our project manager gave him a detailed introduction of our garri processing machines and provided a proposal for the garri production business. After that, the client started his process for financing.
In December of 2021, the client's money was ready and contacted us again for purchasing of garri processing machines. We happened to have some stocks of garri processing machines on sale in our warehouse. The client arranged his friend in Nigeria to visit our warehouse. There was no doubt that he and his friend was satisfied with our machines. So this Nigerian customers immediately confirmed order and sent payment to us.
At present, the client is in the process of applying for Form M and arrange dollars payment for balance. After receiving the payment, we would start arranging the shipment, and the garri fryer is expected to arrive in Nigeria around March.
Henan Jinrui company, as a professional manufacture of cassava processing machines, we can design and customize complete machines for both small scale and big capacity garri production line based on customers' requirements. If you have any demand for this, feel free to contact us at any time.

Chat Online

Tel/WhatsApp
0086 135 2661 5783

Leave Message