Home
/
News
/
Enterprise news
/
Our company will attend 2017 International Starch Exhibition in Shanghai
Our company will attend 2017 International Starch Exhibition in Shanghai
About International Starch Exhibition
The annual Starch Expo is the only professional starch trade fair in Asia. It was launched in 2006 and has grown with the development of the starch industry in China since then. 11 years of continuous success in China the show has developed into the most important event in Asian starch industry.
The prosperous year of 2017 is going to embrace the 12th anniversary of Starch Expo during June 20th -22th in Shanghai, China. The show will be concurrently held with leading events Potato Expo, CPhI China and Food Ingredients Asia, totally covering 200,000 square meters, attracting more than 4,000 exhibitors and 70,000 visits. Through this partnership, we will offer a one-stop sourcing event for all related industries including starch, food ingredients, pharmaceutical, food facility etc.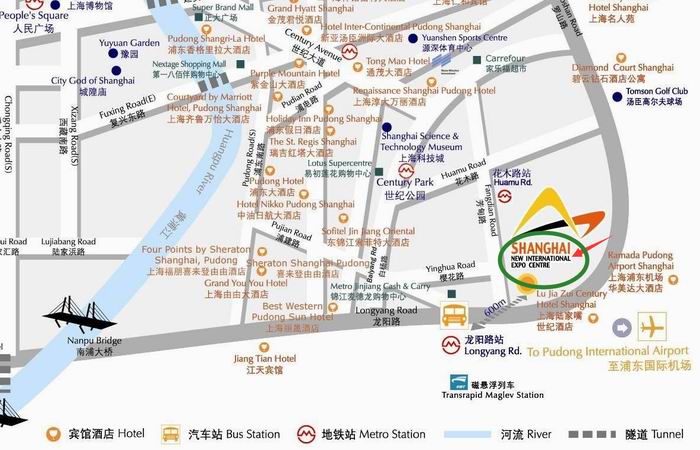 International Starch Exhibition in Shanghai
The 12th China International Starch and Starch Derivatives Exhibition (Starch Expo 2017)
Time: Jun. 20th-22th, 2017, 09:00-17:00
Our booth No: N5C52
Address: Shanghai New International Expo Centre (SNIEC)
2345 Longyang Road, Pudong New Area Shanghai P.R.C.
The way to our booth: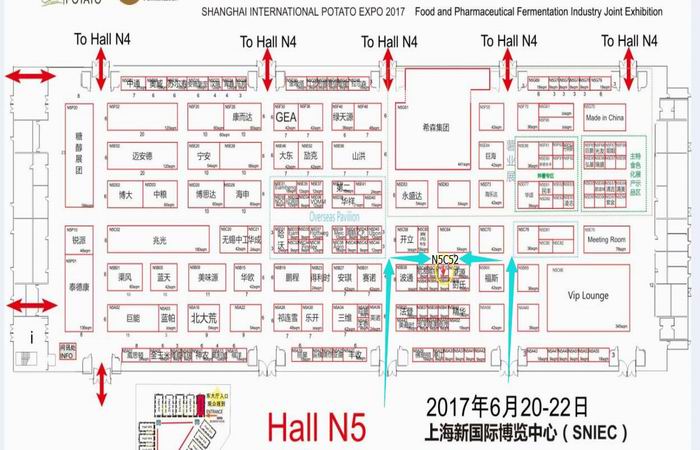 International Starch Exhibition in Shanghai
Our company is the professional manufacturer of starch production line and the glucose syrup production line . Our company can supply the complete starch processing machine to produce starch from cassava , potato or sweet potato .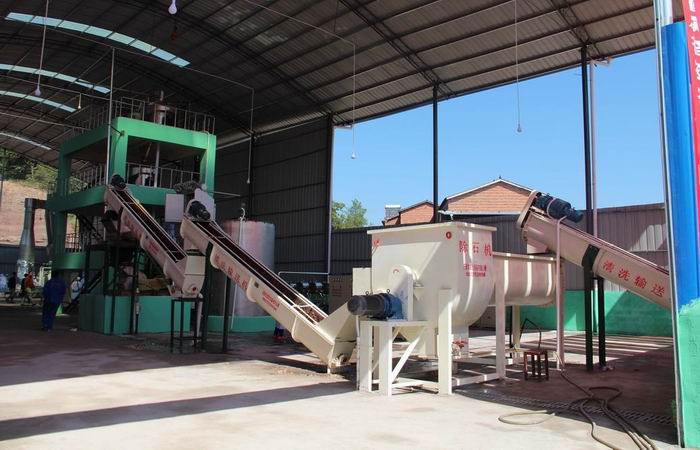 Cassava starch processing machine
Our company also have the new technology can produce glucose syrup from corn or broken rice with dry milling and double enzyme technology .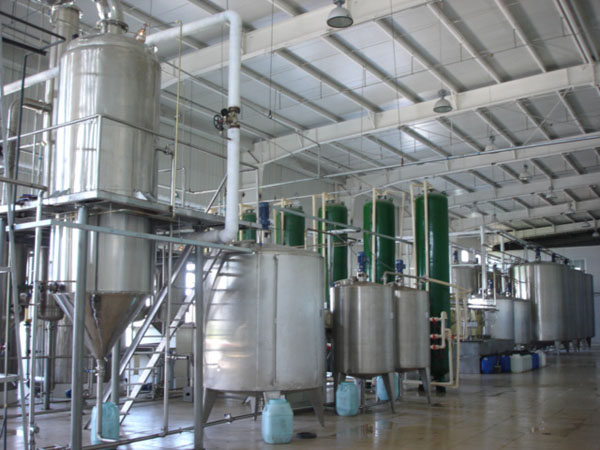 Cassava starch processing machine
Leave a Message About Our company will attend 2017 International Starch Exhibition in Shanghai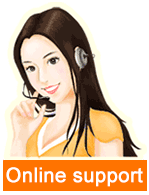 Leave a message

Tel/Whatsapp:+86 135 2661 5783