Home
>
News
>
Enterprise news
>
American customer successfully purchased garri milling equipment from HENAN JINRUI
American customer successfully purchased garri milling equipment from HENAN JINRUI
May 24th, 2022, an American customer and HENAN JINRUI successfully signed a contract about garri milling equipment. In addition, he also purchased other related equipment including two forklifts, one tractor for garri making line.
About a year ago, this American customer purchased a set of garri processing equipment from HENAN JINRUI. When his equipment arrived at his factory, JINRUI Company assisted him to successfully install the equipment through online video guidance, and JINRUI also helped his solve other problems in the follow-up process as soon as possible. Therefore, he is very special trust JINRUI and think JINRUI is a particularly reliable and trustworthy partner. Just 2 months ago, he shared with us that his garri processing business is going very smoothly, and it has already paid for itself. We are also very happy for our customers to hear this news.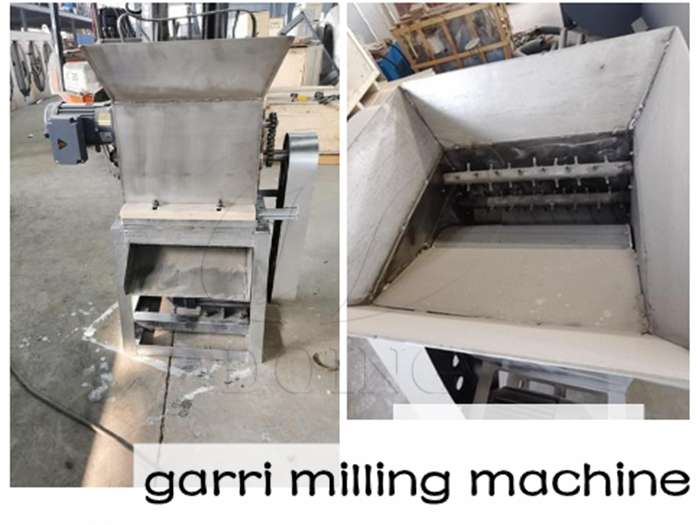 Garri milling machine for garri making line
On May 24th, this American customer contacted us again, he said that he needed to buy one more garri milling machine, one tractor, and two forklifts from us. He hoped that we could provide him with a list of equipment quotations as soon as possible. After confirming the specific needs, our business also provided him with plans and quotations at the first time, and the customers were very satisfied. Based on the principle of trust in JINRUI, the customer signed a sales contract with us and paid for the equipment on the same day. Since the garri shredder ordered by the customer is our hot-selling product, and our factory has stock, we promise to the customer that we will complete the delivery within one week.
HENAN JINRUI not only has advanced garri making equipment but also has a comprehensive after-sales service system. HENAN JINRUI will provide reliable support for your garri making with professional technology and service. If you need it, please contact us, HENAN JINRUI welcomes your consultation

Chat Online

Tel/WhatsApp
0086 135 2661 5783

Leave Message